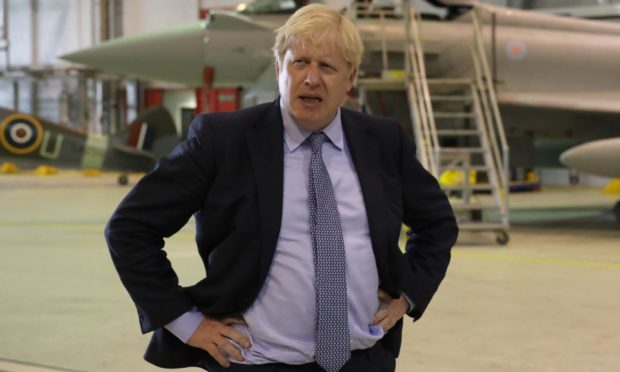 Just short of 100 years separate two prime ministerial holidays in Wester Ross.
Boris Johnson's brief trip to Applecross ended last week when his location was revealed. In the summer of 1921, when security considerations mattered less, Britain's then premier, David Lloyd George, managed a much longer break in nearby Gairloch.
Nor was there any question of Lloyd George renting a comparatively modest holiday cottage or, like Mr Johnson, spending evenings in a tent. His accommodation consisted of the very substantial Flowerdale House, family seat of Gairloch's laird, Sir Kenneth MacKenzie.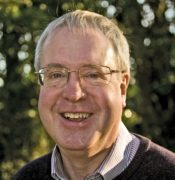 That contrast is symbolic, perhaps, of what's happened to Britain in the intervening period. Lloyd George came to Gairloch as the man who'd led his country to its 1918 victory over Germany; the man who'd subsequently spent month after month at a peace conference that redrew the map of Europe.
Lloyd George's Britain, then, was indisputably a great power. Its navy was easily the world's largest and its empire, with the recent addition of former German colonies in Africa and elsewhere, had reached its greatest extent – accounting for a quarter of the world's land area and almost a quarter of the global population.
Boris Johnson's Britain exercises none of that sort of clout. Its empire has long gone. Its navy, along with the rest of its armed forces, has shrunk drastically. And Mr Johnson heads a government that, as a result of its Brexit commitments, is looking to disengage from the continent that Lloyd George had a key role in reordering.
But for all that, the country Mr Johnson governs is very different from the one Lloyd George presided over, though one of the items near the top of the current prime minister's agenda has something in common with an issue his predecessor was forced to grapple with in the course of the several weeks he spent in Gairloch. In 1921, as is again the case in 2020, the United Kingdom's territorial unity was under threat.
Feeling none of Boris Johnson's need to keep his whereabouts under wraps, Lloyd George made no secret of his arrival in Gairloch. Everyone knew he was there. And if there were any doubts locally as to his presence, these were dispelled when the prime minister, a Welsh speaker who'd long been interested in other Celtic languages, turned up at Gairloch Free Church for a two-hour Sunday service conducted entirely in Gaelic.
But if, as is maybe excusable, Lloyd George's attention lapsed during the Gairloch preacher's sermon, his mind may have turned to the political situation in Ireland – all of it then part of the UK.
When, immediately following the November 1918 armistice that ended the Great War, Lloyd George called a general election, he and the Liberal-Tory coalition he headed were returned easily to power.
In Ireland, however, the election was won overwhelmingly by a then recently-formed party called Sinn Fein. As Sinn Fein's manifesto had promised, its MPs didn't travel to Westminster. Instead they got together in Dublin, constituted themselves into an assembly they called Dáil Éireann and declared Ireland an independent republic.
London's point-blank refusal to have any truck with Irish separatists drew the two sides into an increasingly bitter conflict that pitted British troops against a guerilla force loyal to Sinn Fein and Dáil Éireann – this being the Irish Republican Army.
In July 1921, not long before he quit 10 Downing Street for Flowerdale House, Lloyd George had agreed a time-limited truce with Sinn Fein and its military wing. In Gairloch he had to decide whether to resume the war in Ireland or build on the truce by entering into serious negotiations with Dáil Éireann. To resolve this issue the prime minister called an emergency cabinet meeting – not in Whitehall but in Inverness.
In the Highland capital's Town House on September 7 1921, British ministers – getting together for the first time ever outside London – wrestled with the question of whether or not they should deploy still greater military force in an attempt to keep the UK in one piece.
In the end they opted for negotiations – thus embarking on the process that led to the emergence of the country that began as the Irish Free State and is today the Irish Republic.
Just prior to the Inverness cabinet meeting, a black cat was found to have gained access to the hall where ministers were to gather. Observers committed to the maintenance of UK unity thought this a good omen. But then someone noticed that the Union Jack on the town house flag pole was being flown upside down. This, it was said, was a less hopeful augury as to the chances of UK unity being preserved.
Now that Boris Johnson is confronting the possibility of a new departure from the United Kingdom – this one involving Scotland rather than Ireland – it might be good to know if, from his Applecross tent, the prime minister glimpsed any equivalent of that Inverness cat or the town house's wrong-way-round flag.
---
Jim Hunter is a historian, award-winning author and emeritus professor of history at the University of the Highlands and Islands