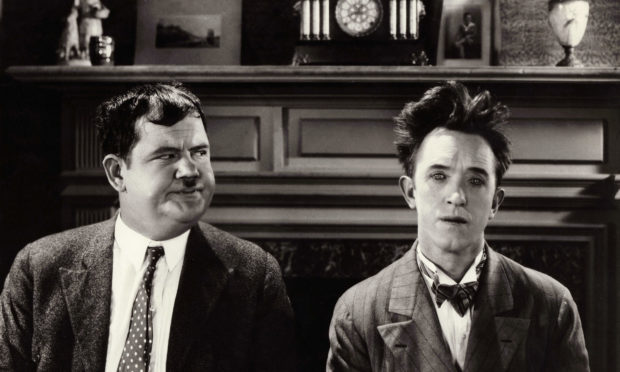 I will always be indebted to Scottish film director Jon S Baird for making my hair stand on end.
He returned to his native Peterhead recently to open the new Arc cinema with his little gem Stan and Ollie – a film about the kings of slapstick comedy, Laurel and Hardy.
This brought memories of movie magic flooding back for me, but in these pandemic days reality is stranger than fiction.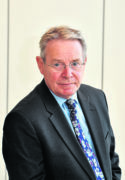 On the same day, our first minister was calling for SNP MP Margaret Ferrier's scalp after her own hair-raising antics.
As the curtain threatens to fall for good on some cinemas – and our beloved old theatres – Mr Baird's visit offered a ray of hope.
At the other end of the industry spectrum, cinema giant Cineworld was crumbling under the strain.
Even with a digital world of instant entertainment at our fingertips, we must not overlook a key community role cinemas and theatres play.
Just before Covid-19 came crashing in, I remember Cineworld in Aberdeen was offering special screenings for mums and toddlers, and lonely pensioners.
I still enjoy that tingling feeling of excitement I first had as a kid when the lights go down before a show.
Awe-struck memories of pantomimes as a small child and being taken to see Goldfinger at the Odeon by my parents are in my soul.
Community-targeted cinema business models such as Arc in Peterhead and Belmont Filmhouse in Aberdeen are showing an alternative way forward for the industry.
Mr Baird's film Stan and Ollie opens with a wonderful continuous extended shot of the two legends in their prime.
It begins in their dressing room as they chat amid a looming contractual explosion with their studio boss.
The camera follows them weaving about outside, picking their way through the usual jetsam and flotsam of a busy Hollywood backlot teeming with people and props.
They stroll casually into a studio with the camera still panning along behind them.
And seamlessly, with hardly a pause for breath, they launch into one of their most famous comedy dance routines on the set of Way Out West.
It's the one where they prance about brilliantly in bowler hats outside a tough saloon in front of bemused cowboys.
This stunning start knocked me out; Steve Coogan (Stan) and John C Reilly (Ollie) recreated it with meticulous accuracy.
It was uncanny. My hair stood on end and my eyes filled with tears – it looked like Laurel and Hardy had come back to life.
This scene captured them at the peak of their powers in 1937, but the movie flashes forward to pick up the story on what sadly turned out to be their bittersweet British farewell tour in the 1950s.
Later they perform another wonderful routine in a theatre on the tour.
It was a sketch where the bumbling pair continuously miss meeting each other as they go in and out of a train station's doors.
It's a classic comedy ballet of split-second timing and hard rehearsal work to carry it off. Anything less and it would have fallen flat.
I read somewhere in a showbusiness interview that they went in and out 15 times.
The irony is how they were hailed as comedy greats, yet at the same time their trademark style is used to ridicule others for outrageous silly behaviour.
This routine in the railway station made me wonder how many times disgraced MP Margaret Ferrier went in and out various train doors on her epic journey of misadventure.
I tried to visualise her reckless "worst breach" of Covid rules (Sturgeon's words) 800-mile train trips.
Laurel and Hardy's famous signature tune "Dance of the Cuckoos" (copyrighted as "Ku Ku") echoed every step of the way in my mind.
The trouble is it wasn't funny – she was busy creating a potentially deadly farce.
As we stumble through life it's amazing how we slip into Laurel and Hardy mode by accident – and the people we are supposed to look up to for leadership are just as bad.
Stan and Ollie were merely exaggerating weaknesses which are in us all no matter what our public standing, and how we effortlessly create "another nice mess" without a script or rehearsal.
As did Victor Meldrew and Basil Fawlty, who memorably thrashed his car with a branch after it broke down.
Now look at social-distancing fiascos created by Ferrier, Dominic Cummings and Nicola Sturgeon's former chief medical officer, whose name has just slipped my mind.
Even Aberdeen University's principal Professor George Boyne was forced into an embarrassing apology to his own students.
But his trip to Wales was cleared by police on health grounds.
These incidents scratch ever-present tensions over perceptions of "one rule for them, one for us".
I know a family agonising over a potential 900-mile round trip to bring an 88 year-old widowed relative to the north-east for what might be her last Christmas with great grandchildren. Surely that meets the criteria of "essential" trip? What must they think after Ferrier's flight of fancy?
As Stan once said: "I had a dream that I was awake and I woke up to find myself asleep."
It's depressing how many people who should know better sleepwalk into trouble.