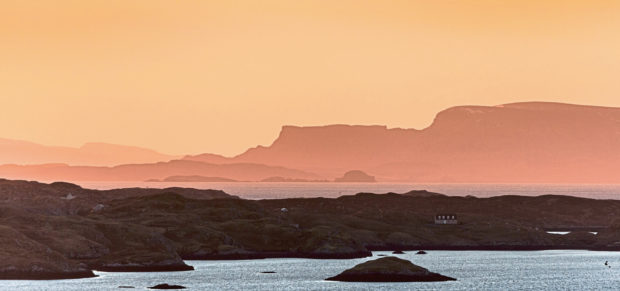 It wasn't my fault.
Honest. It was pure coincidence that I happened to be trying to turn on our new oven when the electricity went off on Friday.
Everything suddenly faded away. Ken Bruce on the radio, and the whirring of the fridge and freezer. And the heaters. Just no sound at all.
There hasn't been such a frosty silence in this house since I came home late and told Mrs X I had been kept talking in the pub by the Salvation Army.
I took their War Cry but changing my ways was always going to take a little bit longer.
I didn't know how to work the dashed oven so I never even managed to switch it on.
I couldn't have anything to with the power cut. She has such a suspicious mind.
After a weekend of constant ear-ache, I contacted the electricity distribution people on Monday.
Thankfully, they said they didn't know anything about a mysterious surge from a house in Plasterfield causing the outage. Phew.
It now seems that 13,600 homes and businesses were affected and some were off for a couple of hours.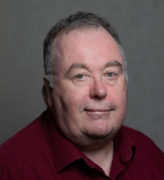 The worrying thing is that they still don't know what caused it. But it absolutely wasn't me.
I don't think so anyway. The power people suggested something untoward may have happened somewhere very dark and very wet. No, I don't mean Oban. I mean out at sea.
They then said: "Following the unexpected system outage on Friday, October 16, we can confirm that a fault has been identified on the 33,000-volt subsea electricity distribution cable that connects Lewis and Harris to the Scottish mainland.
"Initial location testing indicates a fault on the 32-kilometre cable, which runs from Ardmore in Skye to Beacravik on Harris, around 15 kilometres from shore and in an area of deep water."
So you see it was more likely to have been submarines playing hide and seek on the seabed in the Minch than anything I did with our oven in our kitchen on Friday morning.
So there, wife. Say sorry anytime you wish. You could try to apologise to me by excusing me from baking duties for the next 12 months or so. Might be worth a try.
She is a very reasonable person, though. We discuss things like adults. We talk and we arrive at a solution. Compromise is healthy. That's how it should be.
Like on Sunday afternoon when Mrs X kept saying she was feeling a bit cold and she thought we should put the heating on.
Not me, I was quite warm and I didn't want the heating on. In the afternoon? Have you any idea how much that costs? Anyway, we compromised and we put the heating on.
So we could be comfortably warm when we watch the latest Covid news, like the rest of the country.
Then shake our heads, like the rest of the country. Then we can say in unison: "This government doesn't know what it's doing." Like the rest of the country.
The attempts by Boris Johnson's government to try to show they are in control is now becoming somewhat farcical.
They now have a UK Vaccine Taskforce. They do what, exactly? The poor woman who runs it was wheeled out last week to announce that a Covid vaccine could be given to some of the most vulnerable people "this side of Christmas".
She then added that limited supplies would mean the government would have to decide who should get it, and when.
Just one thing, madam. Why are you telling us that vulnerable people could get vaccines before Christmas when there are no vaccines?
So, if there are no vaccines yet, nothing you said after that is actually going to happen.
You know it and we have figured it out too. That is just treating us like nincompoops. And we're not, because we're not the government.
If Mrs X explained her housekeeping tips to me, I would not be a nincompoop in the kitchen either.
We got that new oven because she has been busy doing doorstep photography of people during the worst part of lockdown. So I agreed to step up to the plate and make meals if we got a proper oven that worked.
That is why I offered to make the pie for dinner on Friday but I wasn't sure how to work this oven.
Too many fiddly controls on it. She said: "Don't worry about all the buttons and dials. All you need is one thing. That is the big knob in the middle." I quickly stepped to the side but then I couldn't see any of the controls.
As she went out the door, she was still shouting at me. "It's a very easy oven to work. As long as you remember to always turn it to 180 degrees, your pie will be perfect."
Ah, rightio. Why didn't she say that in the first place?
So I turned it to 180 degrees. Then what? I had no idea because then the oven door was facing the wall.