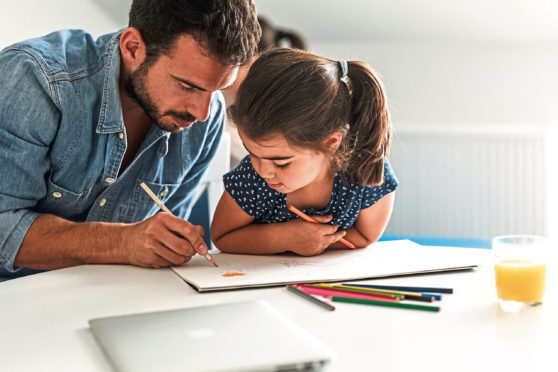 As our children might be back to their desks in August, can I send a wee Hero-gram to a group who've so far missed out on the pandemic praise? The mums and dads.
Go on, stand up and take a bow. For what looked at first to be only three weeks but then stretched into months, this gallant band has locked down with their wee yins and taken on numerous roles; teachers, walking guides, nature experts, personal trainers.
From the ones I know, of course it's been a test of tempers and tantrums, but they've all come shining and laughing through.
Dare I suggest the crisis could be looked back on as a golden time of togetherness for these mums, dads and their toots?