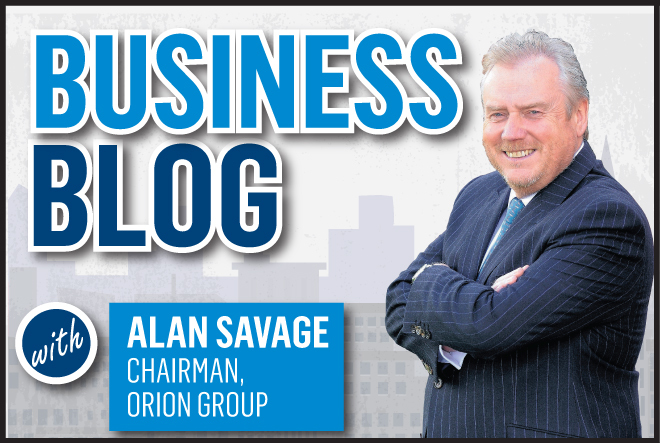 No matter how hard I try, I can't sugar-coat this.
Professionally – and personally – I'm gutted that the United Kingdom has voted to leave the European Union.
In a collective moment of madness, 52% of our friends, colleagues and countrymen – spurred on no doubt by the right-wing madness and hyperbole of Messrs Farage, Johnson and Gove – voted to break our ties with the rest of the Europe and with it, send the economy – and our politics – into something of a collective meltdown.
Here in Scotland, the picture was just that little bit different, with the country backing remaining in the EU by a thumping majority of 62% to 38%.
Better together?
It didn't escape me that the vote was just that little bit tighter here in the north-east, with places such as Aberdeenshire, Angus and Moray delivering much tighter results.
There's reasons why that might have been the case, most notably the farm payments debacle that's seen farmers go weeks – even months – without payment.
But let's not forget that the blame for that lies more at the feet of our esteemed first minister and her colleagues than it does some Brussels bureaucrat. It's something they've admitted responsibility for and even apologised for, but that doesn't seem to have done enough to stem a lot of the anger felt by folks in the region.
There's no question that the decision to leave the EU is likely to cause a period of considerable uncertainty and volatility. Until the new prime minister fires the starting gun on the so-called Article 50 negotiations, we're still in Europe.
But all that means is that it's a matter of when – not if – we leave.
One of the basic principles of the EU is the free movement of people and as an international employment business, it is a principle that we hold dear.
These right wing politicians believe in a free market (not free movement) so it's a dog eat dog approach from now on.
Brexit politicians played to our greatest fears and too many of us fell for it. I mean, can you really be surprised that as soon as the votes were counted they started to backtrack on pledges like extra funding for the NHS?
However, we can take small crumbs of comfort from the fact that the main agitators for Brexit like Nincompoop, Buffoon and Muppet have now sailed off (they wouldn't print the actual "off" term I wanted to use!) to hopefully places where the sun don't shine.
They've had their "public schoolboy fun" and that's all that mattered to them. How convenient for them that they've left the rest of us to pick up the pieces, the size of which and number of nobody can accurately predict.
What we do know is that the business outlook darkened by the most in four years, according to a survey published on July 11 when there were also fresh signs of a fall in consumer spending and a slowing of economic activity in London.
Another survey, published on July 8 showed consumer morale suffered its biggest drop in more than five years after the referendum, echoing other signs of a hit to confidence since the vote.
So where does this leave Orion? Well, there's little doubt that we'll find it more difficult to trade with our friends in the EU. As we account in Sterling, our international costs will rise and we will become less competitive.
It means that I'm seriously giving consideration to how we move forward as a business and protect ourselves from the aftershocks of last month's vote. As an international business, we need to remain competitive in the marketplace and I have already started looking into a European regional central office, probably in the Netherlands.
Who knows what it will mean for the global economy? The pound has already fallen to its lowest level against the dollar for the first time since I was a spring chicken in the business world and Orion was still on the drawing board.
Shares in the big banks have been suspended, the markets have looked like one of those rides you'd see at Alton Towers and our politicians have all run for cover and tried to pass the blame – and the buck – on to others.
But if there's one thing I can assure you of (and I'm sure you know this already), is that I'm still up for a fight.
The king is dead – long live the king.
Business will carry on and we're getting more and more excited about our prospects in Mongolia.
With a population of only 3 million and an estimated $1 trillion (US) of natural resources under its feet, Mongolia is a land of opportunity particularly for copper and gold mining.
There have been a few setbacks for the country along the way – most notably political infighting and growth of nationalist sentiment (where have we seen that before I wonder?) – but at long last it looks as though we're seeing a breakthrough in the country's bid to make the most of those natural resources. Starting with the "Oyu Tolgoi" mine, which after years of gridlock is being developed and it will contribute nearly one-third of Mongolia's gross domestic product once fully up and running. It's exciting that Orion will be supplying people to this project!