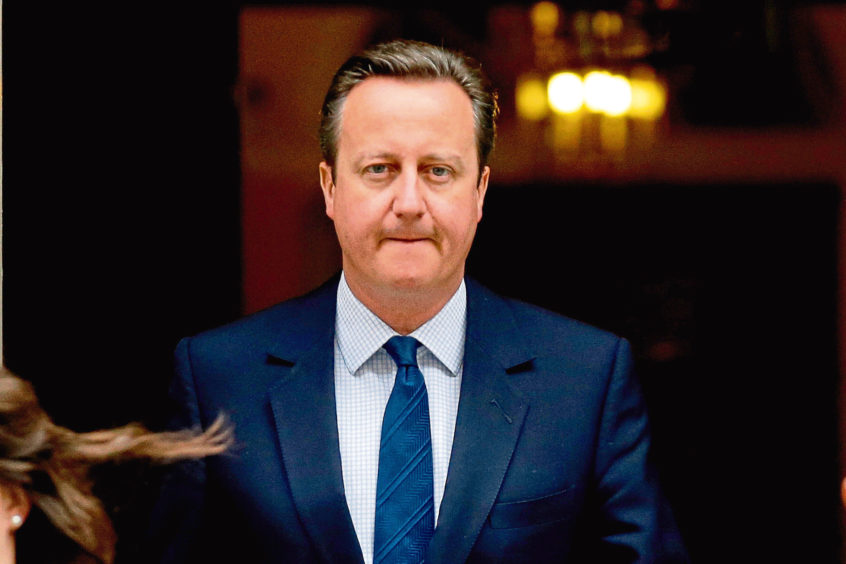 Manifestos of the 1980s didn't have environment sections, and no one mentioned mental health in the elections of the 1990s.
Now, every manifesto takes both seriously.
Let's have a look at the policies which didn't get a mention in 2019, but might be front cover in the near future.
For example, national security. No manifesto writes of the Russian threat, but that's exactly what our parliamentarians and government suspect.
Security chiefs fret that a Commons report has been suppressed, but no party wants to bother the voters with this alarming threat.
In a similar vein, no mention of Facebook and its pernicious influence on our democracy and personal privacy.
And not a peep in any manifesto on the phenomenal scandal that is big web and tech companies paying pennies in tax.
Only Labour promises to increase taxes on web companies, while no party suggests any regulation or reform. It is an astonishing omission. Tech companies are as rich as the oil industry, but pay a pound in tax to every £100 returned by BP etc.
In an age when the state is poor and spending is demanded, it's not simply odd, but catastrophically bizarre that no one aspires to make Amazon and others pay their share.
No politician or party thinks it worth challenging private companies which are behind cyber bullying, the destruction of the high street and huge carbon emissions from data servers.
Had Facebook been invented by the Chinese, we'd be calling it a global threat. As it is, it's off-limits.
These are vested interests too powerful to publicly attack – a cowardice for which we will pay.
The manifestos pay scant attention to anyone under 35. It is assumed that getting on the property ladder is the chief concern of the young.
No party seems bothered by saddling 18 to 35-year-olds with a huge increase in national debt, or by offering freebies to the elderly in the form of pension boosts for the Waspi women or free TV licences.
Don't be surprised if by the next election, there is a "Future Party" with a policy of rebalancing spending in favour of the non-geriatric. The current social contract stinks for the very people who will inherit our mess.
At least everyone now takes the environment seriously, right?
Well, no. The Labour manifesto starts on the green question, and you'd think that was progress, but all the parties are big on targets but light on detail. This wouldn't matter so much, but only this week we learnt that greenhouse gases are at an all-time high. We must change within 10 years, and the sooner the better – which makes long-term targets look like planning your holiday activities after arrival, knowing your flight out will crash before take off.
No one suggests big carbon taxes, or radical behavioural change, just at the moment when the British public say they want action. Environment policies have come to mean vague government targets and personal guilt over plastic bags. The parties simply ignore the obvious lever of government – tax and regulation.
Look back at the manifestos of recent years and you'll see ambitious housing pledges, protection of the NHS, better green ideas and more for mental health. Yet what has dominated is our relationship with the EU.
If you are wondering why David Cameron's Big Society is yet to appear, or Theresa May's fight for the ordinary folk is yet to begin, it's because social policy became stuffing to the turkey that is Brexit.
And yet who knows what Brexit will be like? Certainly no party wants to tell you. Fair enough for the remainers, but the leave parties are weirdly silent when it comes to the benefits of leaving the EU. The Conservatives are campaigning on "Get Brexit Done", but their manifesto has no bullet list of actual things a Tory government will do to exploit this new reality. Presumably regulations will be lightened, rules changed – Brexit was about the competitive advantage it would bring. Despite being on the brink of the biggest change since the Second World War, no party is able to tell us what it will mean. Which is pretty strange, given this is dubbed the "Brexit election".
The nation will vote, for the third time in five years, driven by a single issue, which has the least policy detail of all the issues in the manifestos.
The people will grant a mandate to govern for the next five years, knowing Brexit will dominate all else, with next to nothing promised on detail.
At the same time, the other issues the manifestos feed us may suffer from the neglect and parliamentarian confusion of the last six years. House building, NHS investment, environmental change and social justice are all likely to suffer.
Still, at least it explains why over the last 30 years, mental health has gone from being a taboo subject, to a core plank in political promises. If you ain't on medication yet, it's only a matter of time.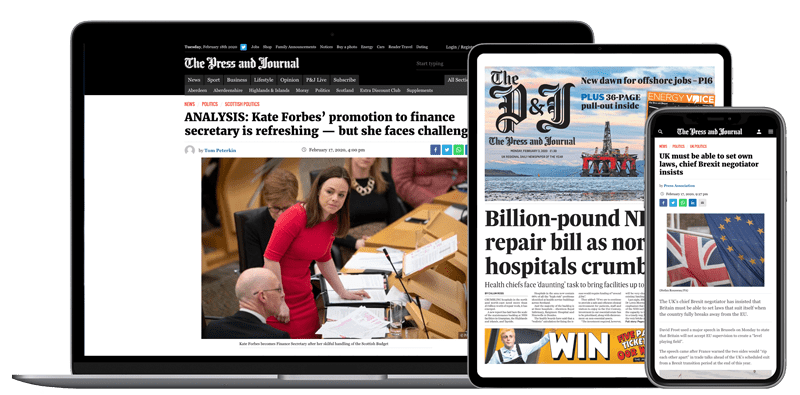 Help support quality local journalism … become a digital subscriber to The Press and Journal
For as little as £5.99 a month you can access all of our content, including Premium articles.
Subscribe