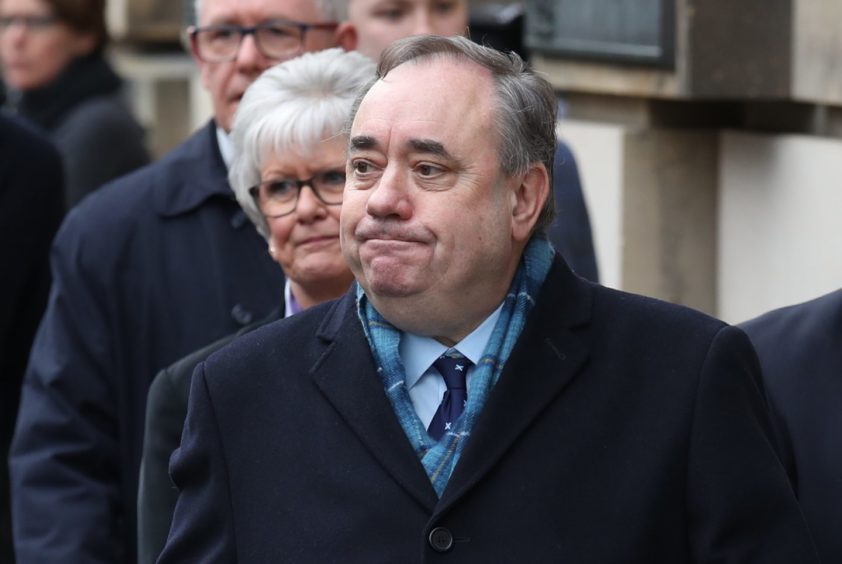 That mouth. With all his concentration, he wasn't going to let it smile.
When your best defence is "I'm sleazy but not criminal", it's nothing to smile about. But the former first minister had a grin barely suppressed as he came out of court an acquitted man.
Alex Salmond was charged with 13 counts by nine women. Their testimony was described by those in court as powerful. The jury thought differently. They weren't persuaded beyond reasonable doubt that he crossed the sleaze/criminal line.
That politics is showbusiness for ugly people is well known – what's less understood is that it is high society for the socially awkward. People who otherwise would be left off the invite list get to dance all night. And Alex loved that.
Little wonder his QC Gordon Jackson may have wished Salmond a "better man", but instead he was the guy delighted to be let in who was going to make the most of it.
A married, avowedly Christian man is revealed as a creep.
Salmond is driven by a core insecurity which is compensated for by a determination to defeat all comers. Why's he insecure? I'm a writer, not a shrink. What I do know is that he will not step back. He'd rather win the argument than be right. Though the two may be confused in his mind.
If there's a sleaze/criminal boundary, then there is an even murkier circumstance/conspiracy blur. Alex Salmond told the court he believed there was a "conspiracy" against him. He says the details of this will emerge.
The conspiracy goes like this: Mark McDonald MSP was caught up in a #MeToo scandal in late 2017 for sending sleazy texts. He stood down as a minister in early November. The speculation at the time was that he may resign his seat and Alex Salmond might run in the by-election.
By this point Nicola Sturgeon and many in the SNP's leadership cadre had grown tired of the ex-FM. Sick of keeping his secrets from the membership, they sought to stop him.
Still on the conspiracy, Sturgeon's team launched the Scottish Government's internal inquiry into sexual complaints some days after McDonald resigned his ministerial position. They did this, apparently, knowing it would expose Salmond's sleaze.
That's part one of the conspiracy. The second part begins when Salmond attempts to negotiate with Sturgeon. We shall hear a lot more about that in the Salmond fightback yet to come.
As a conspiracy, it's too clever to be sensible. Too many variables, too much risk. Though I do accept that, given how events have played out, there's the possibility stupid people didn't realise the risks.
We now have two "camps" set to battle it out over the details. On one side we have Nicola Sturgeon, Peter Murrell – chief executive of the SNP and Sturgeon's husband – along with her special advisers and just about every female MSP.
TOM PETERKIN: The Alex Salmond warning that could spell trouble for Nicola Sturgeon
On the other, Alex Salmond, some SNP veterans like Alex Neil and Kenny MacAskill, and his current sidekick Campbell Gunn, former political editor of the Sunday Post.
Their avatars are Angus Robertson for Sturgeon, and Joanna Cherry for Salmond, both of whom want the nomination for Edinburgh Central at next year's Holyrood election.
The two camps can only tear each other apart. Salmond's character has already been smeared, by his own defence team. Sturgeon's is about to be trashed, on a theme of "who knew what and when".
In the process, the SNP will look divided. Already looking shaky on policy, and weak on independence, they will now be doubted on questions of character and judgement.
Former SNP deputy claims 'compelling evidence' of political set-up against Alex Salmond
If it weren't for the unknown virus factor, you could begin to imagine that they won't win the 2021 Holyrood election. That Labour under Keir Starmer might revive. That it's all over now.
Salmond's fightback has begun. Alex Neil has called for an inquiry into the conspiracy claims.
The former Health Secretary told the BBC: "If the organs of the state like the civil service, the Crown Office and government advisers were involved in any such conspiracy, that's a very serious matter."
This is important. Alex Salmond, in his relentless rise to the top, picked a fight with everyone – the British establishment, the Labour Party, the business sector.
He wasn't right – he came undone in the 2014 referendum – but that never meant he gave up.
Now it's a fight with Scotland.
In his sights are the majority, governing party the SNP, the Scottish Government, who he may sue for the experience of being falsely accused, and the structure of the state.
That mouth, so often the source of a barbed remark, or a cheeky grin, is set to start eating Scotland up. He'll take bites out of everyone if it means he wins the argument.
He won't stop, because he can't, his insecurity drives him to never stop.
And much as Scotland once swallowed his lines, he now prepares to swallow Scotland.
---
Alex Bell was head of policy and speechwriter for Alex Salmond. He appeared as a defence witness in Mr Salmond's trial.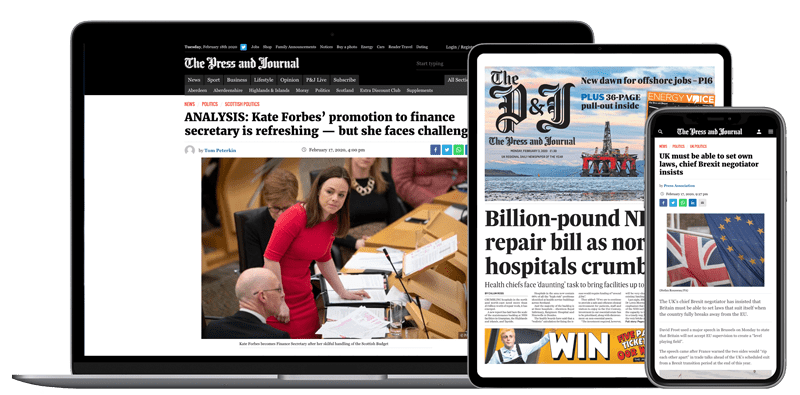 Help support quality local journalism … become a digital subscriber to The Press and Journal
For as little as £5.99 a month you can access all of our content, including Premium articles.
Subscribe