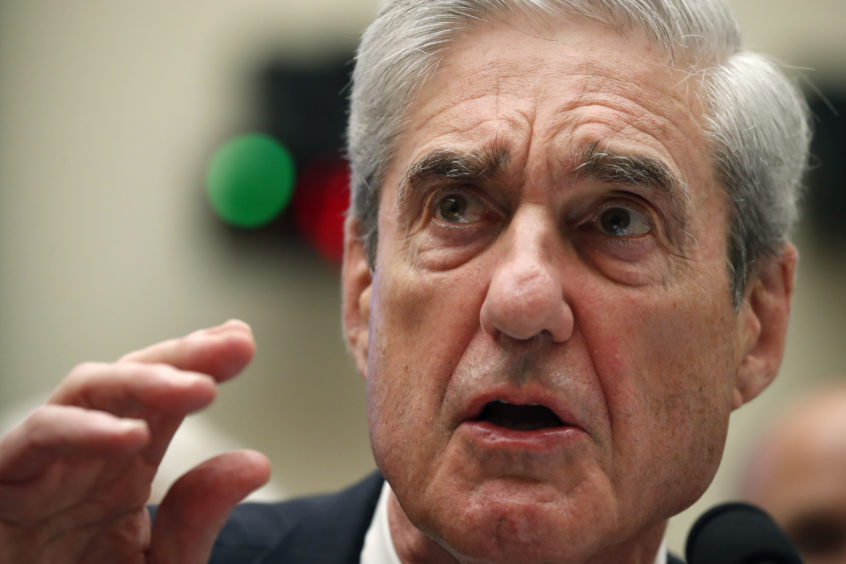 Russia interfered with the UK's democratic process but quite how, to what effect and who benefited is of no interest to the British state.
It's an astonishing conclusion from the House of Commons intelligence and security committee's report into Russian influence over UK politics.
If a person tampered with a ballot box at a polling booth, they'd be jailed. If a political party was shown to have acted illegally in an election, there would be prison sentences and fines. But if a foreign state becomes active in our democracy, it is ignored.
It suggests that Russian influence is substantial, and very successful. Enough to get the UK Government to look the other way. Which brings us back to the question – who benefits?
The report says lots of people did in upper echelons of business and society – "a wide sphere of the British establishment". Adding "PR firms, charities, political interests, academia and cultural institutions were all willing beneficiaries of Russian money".
It appears that this generosity was a PR job, designed to obscure the real benefit Russians found in the city of London, which the report says was used as a "laundromat" to clean-up funds for criminals and corrupt Russian officials.
Which in turn suggests the real beneficiaries were Britain's banks and hedge funds. Put another way, the very people who run, and contribute to, the Conservative Party.
Boris Johnson appeared to block the report. It's not unreasonable to assume that his desired appointment of Chris Grayling as head of the intelligence and security committee might have been a further step in keeping the document from view. But Grayling failed.
Now we have a shadow of a document. No more than shadow, because it has been redacted to the point of becoming only a sign that a document was here, but is not to be properly seen.
That must be accepted as part of the security protocol, but it doesn't help to clear things up.
Johnson has shot down the suggestion of a proper inquiry into the Brexit vote. Which could be taken as further evidence that British politicians have no interest in rummaging in affairs which might damage them.
Johnson is not one for putting democratic probity before self advantage. To his good fortune, British governance has less accountability than the US version.
When claims were made of Russian influence over the US presidential election of 2016, Congress investigated.
Robert Mueller's report was inconclusive, but the investigator did unearth several key American political players who seemed to have an inordinate interest in visiting Moscow.
That's two reports, from two democratic states (Britain and the US) which say there is a clear trend of American and British Conservatives seeking out Moscow's favour.
It smacks of conspiracy theory – but both Mueller and the Commons committee can be fantasists. You can take the mickey out of the alleged tale of Trump in a Russian hotel enjoying favours from a prostitute, or question why Dominic Cummings spent so many years working in Russia, and not get very far. The only fact is that a peculiar relationship exists.
That in itself demands further investigation. The electorate of Britain must know if their leaders are in cahoots with a state enemy. The implication is that they are the beneficiaries of this strange affair. That Johnson, and Trump, reached some faustian pact with Putin.
Nor, regrettably, does the whiff of something rotten come only from America and England. In a bizarre admission, Alex Salmond chose the run-in of the 2014 referendum to announce he admired Putin's strong leadership.
This had no connection to the messaging or strategy of the campaign. You might write this off as a casual remark by a tired politician, were it not for the fact that Salmond then turned up as a presenter on Russian TV. The intelligence and security committee report makes it clear that the station is a propaganda outlet for Moscow.
It says that there is a "buffer of Westerners who become de facto Russian state agents". When asked if Salmond was a de facto agent, the Committee's spokesman, MP Stewart Hosie, said it was not their job to name names.
So whose job is it to reveal the names of the people in British politics who might be "agents" or at least corrupting influences on our democracy? If Westminster won't do it, Holyrood should.
Edinburgh doesn't have powers over intelligence, but it does on questions of law. It is within its remit to hold an inquiry into whether any member of the parliament has broken electoral law by not declaring an interest relating to a foreign government.
There should be cross-party agreement on this, as surely no one wants the integrity of our democracy undermined. That inquiry would take the Westminster report as its foundation, and investigate the probity of our electoral system with a view to outside influence.
We might then begin to get some answers about who benefitted, and how, from the scandal that threatens to destroy trust in our democracy, our government and our leaders.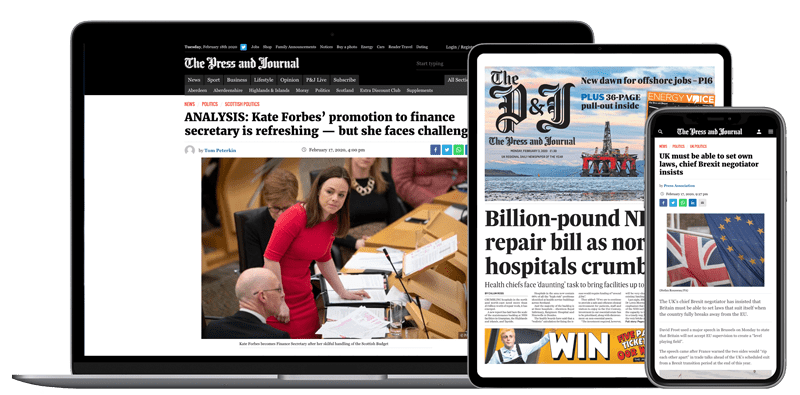 Help support quality local journalism … become a digital subscriber to The Press and Journal
For as little as £5.99 a month you can access all of our content, including Premium articles.
Subscribe