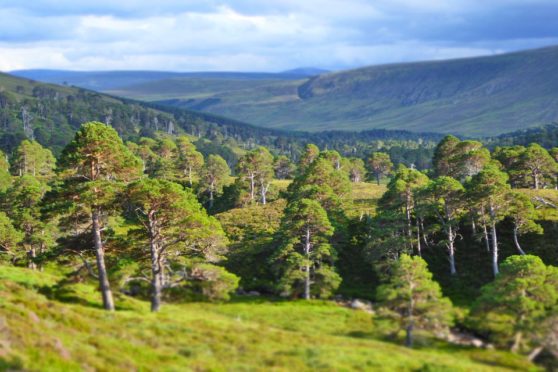 "It smells so clean!" he said excitedly.
I sniffed the air. An old campervan had just driven past, leaving a lingering sting of big city smoke in its wake, so I replied: "Really? But we're in the car park!"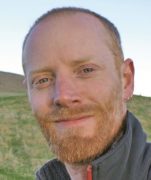 "Yes," he said, laughing. "But compared with where we come from the air is very clean."
It turned out they were from Cologne, and given that city's location in a metropolitan area of about 10 million people, it's a foregone conclusion the air quality there is somewhat below Cairngorms standards.
As he and his wife cheerfully adjusted their rucksacks and checked their gear, I glanced around at the trees in the car park. Lichens, intolerant of sulphur dioxide and therefore excellent indicators of clean air, clung to every trunk and branch.
I instantly wondered how much lichen you'd find in your average Cologne city park, so I sniffed again. Nope, I could still smell a vehicle. But let me say that again, I could still smell a vehicle. Singular. An old and dirty one perhaps, but it was hardly the Aberdeen ring road at rush hour.
It was such a beautiful evening in Glen Derry 🙂 #Cairngorms pic.twitter.com/7AMohVph5x

— Ben Dolphin (@CountrysideBen) August 2, 2019
Clearly, it had been way too long since I'd walked through a city centre and thus been able to gauge the difference for myself, and as we headed off I wondered whether I was perhaps taking this place for granted.
Minutes later, they pointed at the thousands of conspicuous globules of white froth (cuckoo spittle) on the heather and asked what it was. I carefully scooped one off a branch and showed them the young froghopper inside. They'd never seen one before, and when I told them that this tiny wee insect essentially farts froth as a defensive measure, they lapped it up with relish. Figuratively speaking, of course.
Their reaction to the froghoppers gave me licence to point out absolutely everything thereafter – friendly old pines and aspiring young saplings, long-dead tree trunks that twisted like corkscrews, toads, sawflies, juniper berries and carnivorous plants, birdsong, heathers and feathers. Our four-hour walk overran as a result, but it was worth it to see their enthusiasm for all that this part of the Cairngorms had to offer.
We paused for lunch atop an exquisitely located boulder in a narrow glen cut by glacial meltwater. Dragonflies rattled past, and as we sat in the sunshine and stared down the glen my two companions said: "You're so lucky."
Later, walking out of Glen Quoich, we paused where the increasingly dense birch opens up to reveal the view south, across expansive pine woodland to distant Lochnagar. A few silent seconds passed before one of my guests remarked: "It's like… a movie set."
I knew what he meant. Mountainous without being intimidating, that view has a grandeur and perfection of scale that only widescreen cinema could do justice to. It's somewhere I routinely stop and stare, but rarely for as long as we did that afternoon.
The walk finished at the Punchbowl's clear rushing waters, with a relaxing soaking of feet. It was a lovely way to end. My guests admitted they didn't want to leave, and then the earlier assertion came a second time:
"You're so lucky!" I thought maybe they were doing their homeland a disservice, so I asked how far they would need to travel at home to see something similar? As a benchmark, I grew up in the similarly sprawling English Midlands, from which the rocky waterfalls and airy ridges of the Brecon Beacons were a two-hour drive. Hardly on my doorstep, but they were at least close enough to be able to get my fix of natural splendour in an easy day trip.
They said they'd need to drive four or five hours to get "this kind of thing", and as they said it they moved their arms in a sweeping motion towards the river, gesturing to that uniquely mountainous mix of rocks, trees and water. In Scotland, we might not all have that on our doorstep, but we least have it in our backyard.
In that moment I took stock of where I was and what I was doing. I knew I worked in a beautiful place, but while you never really stop appreciating its beauty, you also can't walk around wide-eyed and incredulous every minute of the day either, otherwise you'd get nothing done. You see those views, hear those sounds, inhale those smells every day, but over time their emotional or physiological impacts necessarily become more background than foreground because, well, you've got a job to do. You've got places to be, people to meet, you've got a life to lead.
A friendly nudge out of your routine, therefore, from people who are visiting your patch for the very first time is no bad thing. A wee reminder of what makes this place special, whether it's Braemar, Deeside, Aberdeenshire or Scotland in general. And for that reason I was genuinely sorry to say goodbye to such lovely and enthusiastic people, because experiencing the Cairngorms through their eyes was like discovering the joy of the hills for the very first time.
---
Ben Dolphin is an outdoors enthusiast and president of Ramblers Scotland