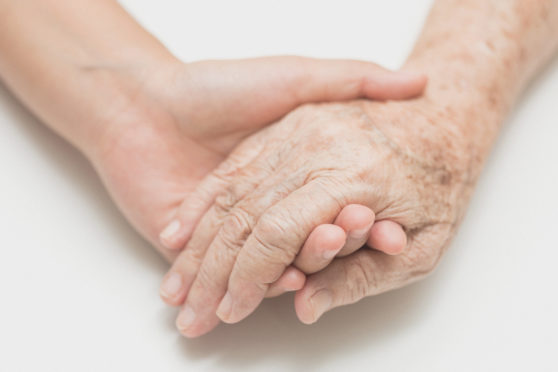 A few days ago I saw a very kind thing happen on the bus.
We were approaching a stop, and an elderly and infirm lady made her way cautiously down the aisle.
She took some time to disembark. Then, wanting to cross a very busy road, she stood on the edge of the pavement unsure and dithering. The bus was about to set off again, but instead, the driver turned off the engine and got out of the bus. He went to the lady standing on the kerb, gently took her by the arm, and stopping the traffic by waving his arm, helped her across the road.
He crossed back again, got on the bus, and on we went. There was high passenger approval for this act of kindness, and one person getting off turned to say to the driver "you are a good man". None of us knew the bus driver's name. He was, in a way, a secret saint. That is what a saint is, a person who does something good for no reward.
Today we seldom refer to another person as a saint. In the past people did this more often; it was said of people who showed sustained goodness in their lives or were an example to others. A saint might be a person consistently kind and reliable, someone who put others before themselves.
A saint for us could be person who has had a great influence on our life. For example, it could be a teacher who saw something in us when we were small, someone who noticed the beginnings of a talent or enthusiasm and encouraged us or inspired us.
I remember a school teacher of mine, Miss Black, who realised that I was good at science, saw potential in me and encouraged me to work hard to get to university No one in my family had ever been to university, so this was the first time an adult spoke with me about this possibility.
Miss Black was also a church-goer, who prayed for her pupils. So looking back I realise that she must have been praying for me, although at the time I did not notice because I had my head down, busy with my work and determined to fulfil an ambition that she had encouraged me to pursue.
That's the thing about saints, they are mostly not noticed. It was only years later, after she had died, that I came to see what an important person she had been in my life. I wish I had thanked her more at the time. How often do we realise this wish that we had said thank you?
Today is November 1 and in churches this is a particularly special day – 'All Saints Day'. There are many churches and streets that carry the names of significant saints, famous throughout the world, but on 'All Saints Day' we remember those known to us whose names are mostly forgotten.
It is a time when we hold in our memory and in our prayers people who have affected our lives in some way for the better. We are encouraged to look back and actively remember who it was that shaped our lives for good. Most of those we call to mind have died now, so it is not possible to thank them, but the memory of them is not forgotten, nor the good things they had done.
We remember all kinds of people, from those who worked to raise money for charities, to those who started campaigns for change. We remember people who were the first to achieve something in their field of work, often at great personal cost. We remember people who might not have thought much of what they were doing, and maybe did not do it for thanks or attention, but made a real and lasting difference to the lives of other people.
This remembering helps us to re-set our values, to think about the way that we live our lives today. The lives of 'saints' encourage us to try to do better. We too might be those who make a good and lasting impact on others.
In civic life and work places, in schools and universities, in clubs and in churches, recognising those who do good among us through service can build community. We can do this with gifts and thanks, we can do it sometimes through special awards and prizes. However we do it, we are agreeing together that someone who might not think of themselves as good is making a big difference to a lot of people.
And how much better to do this now, rather than only think of thanking them later, when it may be too late.
---
The Rt Rev Anne Dyer is Episcopalian Bishop of Aberdeen and Orkney and Scotland's first female bishop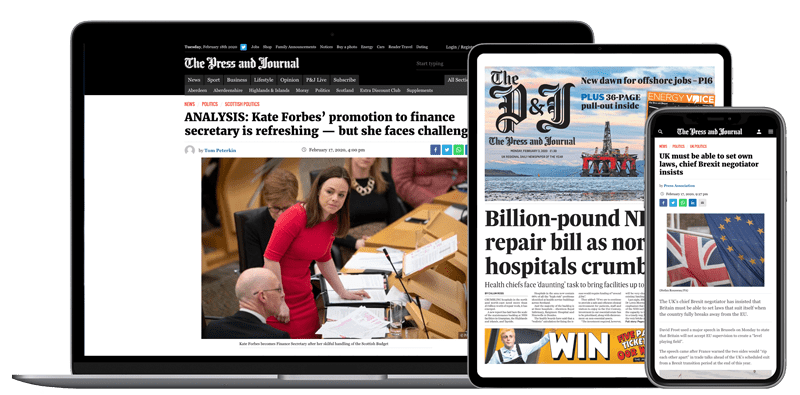 Help support quality local journalism … become a digital subscriber to The Press and Journal
For as little as £5.99 a month you can access all of our content, including Premium articles.
Subscribe