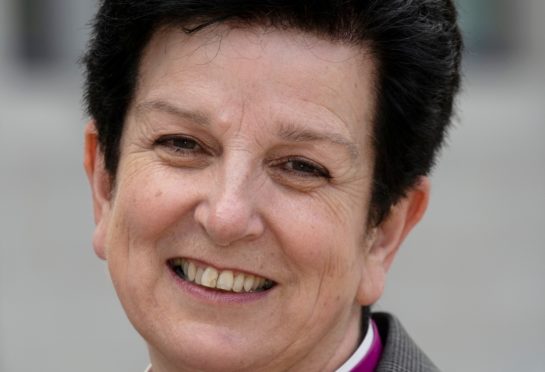 Last week some friends came north to Scotland for a break. They stayed in a bed and breakfast where the highlight for them was the "full Scottish breakfast".
Like many who are away from home, enjoying a big breakfast is part of a holiday treat. They never have a breakfast like this at home, and had lots to say about great Scottish produce that was well served.
There was, of course, the obligatory disagreement about which kind of sausage is best, Lorne or link, but this was an argument over detail. It was agreed a full Scottish breakfast is delicious. It set them up for the day.
A good breakfast is indeed a great start to the day. From porridge to cereal and toast through to a cooked breakfast there are many options, but all the evidence shows that this is not the meal in the day to skip.
It is, in fact, the most important meal of the day. A good breakfast gets our metabolism going, it gets our body started and ready for what is ahead.
Knowing this should make us very concerned indeed for the children who begin their days without breakfast. This is not about their choice, but results from the struggles in many households to be able to afford food to give to children to eat before they go to school.
In some cases these same children will not have had much to eat the previous evening, so that by the time they get to school and the beginning of education they are famished and malnourished, quite literally faint with hunger.
Food poverty is increasing rapidly year-on-year. More and more individuals and families are struggling to eat because they simply cannot afford to buy food.
This has an impact of the health of all those affected, but for children it also affects their education.
Children are not able to learn when they are hungry, they often don't behave too well, and they soon fall behind others in their classes. For hungry children a Scottish breakfast, whatever form it takes, is the best way of helping them at school.
There are different ways of tackling this to make a difference. In some places there is free or subsidised breakfast provision. In others there are breakfast clubs in schools. Breakfast clubs have the advantage of offering more than food. They also provide a range of social and health elements that are as beneficial for children as the breakfast.
Breakfast clubs can help children with behavioural problems, and assist in enabling every child to make a contribution to the social and community life of a school.
All this is good, but it is not freely available to every child who arrives at school hungry. Breakfast clubs need resources, and with school budgets under pressure, these often come from charities.
Schools qualify for assistance if they can show a high percentage of children in need. This kind of funding works well in central belt Scotland during term-time, where the density of population enables schools working with large numbers of children in poverty to be identified. Outside of the school terms, children can experience weeks of holiday time without breakfasts.
All of this works best for those who live in urban areas, but the children that miss out are those who live in rural areas in the north of Scotland or on the Scottish islands. Children experiencing rural poverty can miss out in all sorts of ways.
Rural child poverty is difficult to see. In some areas the children living in poverty might be small in number, and so are easily overlooked.
This poverty is not just about children living in families with a low income, but also about social exclusion from the daily life and activities experienced by other children.
For poorer rural children there might be no transport, no after-school clubs, no leisure facilities. It is not just that children living in rural poverty might not get a decent breakfast for most of the year, but also that they are not able to participate in the activities that grow social confidence in children. They might not eat very well, but their experience of life and fun is also limited.
Our daily life begins well with a good breakfast. Maybe you are tucking into yours as you read the paper at the beginning of the day.
Most of us get to choose what we would like to eat from a variety of options. Many of us are blessed to be able to consume some of the best produce Scotland has to offer.
What we might take for granted needs to be available to everyone, especially our children.
And the children we need to take special care of are those who are the poorest, often found in rural areas in the north of Scotland.
Every child deserves a proper Scottish breakfast.
The Rt Rev Anne Dyer is Episcopalian Bishop of Aberdeen and Orkney and Scotland's first female bishop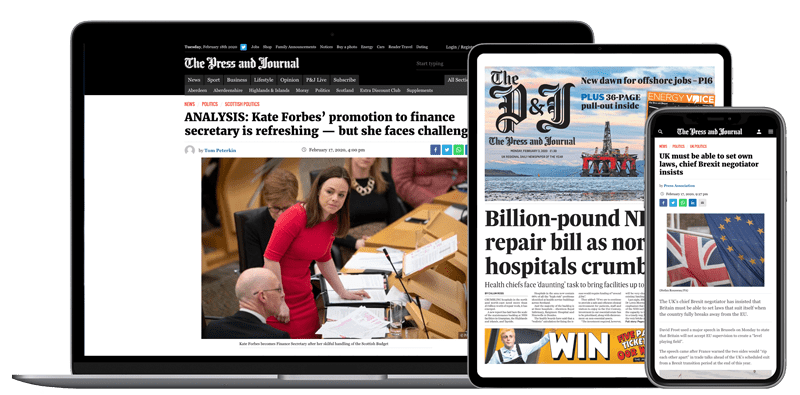 Help support quality local journalism … become a digital subscriber to The Press and Journal
For as little as £5.99 a month you can access all of our content, including Premium articles.
Subscribe