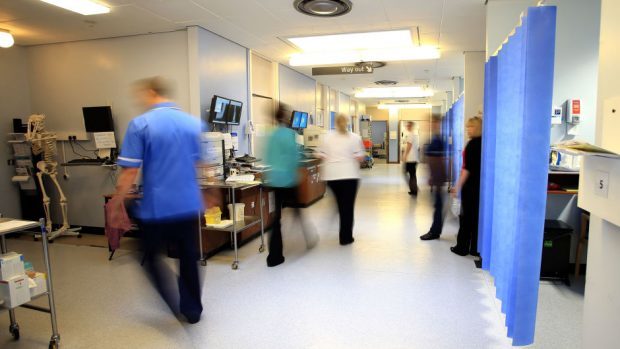 Last month a family member had an accident that led to some days in the Aberdeen Royal Infirmary. For the first time for a very long time we got to see hospital care of the National Health Service close up.
When there is a medical crisis, the NHS is right there. Our experience was of excellent care from the moment we dialled 999.
I was the one who called, speaking to the ambulance service on the phone. The crew when they arrived were exceptional, really careful and caring. They collected information, and paid close attention to the person in pain, adjusting how they went about things as was necessary. In Accident and Emergency we experienced the same kind of high quality care from nurses and doctors through to the ancillary staff.
The patient was admitted, and spent a couple of weeks on a ward. Here again nurses and doctors asked lots of questions and listened to the answers. Day to day care plans took account of the person who was injured. This was so important. When a person is injured and in pain, when they are frightened about possible treatment, when they are unused to the hospital environment with its busyness and noise, then meeting people along the way who do their jobs with a high level of professionalism is reassuring. When these same people are also very caring and pay good attention to the patient, then the whole experience becomes much less stressful. No one wants to be in hospital, but there are ways of making the experience better.
On the wall in the hospital there was a sign. It stated that the care on the ward was 'person-centred'. This was what the patient was experiencing. The sign on the wall was a reminder of a shared value, that care had to be tailored to all the needs of the patient, not just the presenting medical condition. On the ward they were doing so well, why would they need this reminder?
Over the next days it was easy to see why the sign was so important. As the ward became very busy, the staff began to be run ragged. When staff became tired, when there were not quite enough of them, when the staff were doing routine treatments over and over again, then the individual needs of patients might be forgotten. When the hospital staff were stretched then remembering that each person was special and different became more of a challenge. What is true in the NHS is true elsewhere. Whenever we are hard pressed, it is difficult to remain 'person-centred'.
Spending a good amount of time in hospital as a visitor, I had time to think about other places that could do with a sign as a reminder to be 'person-centred'. Certainly churches could do with this reminder, so that we do not assume that those who put their heads round our doors are all same. Every single person has a different back-story, different personality, and different priorities in the present. Being 'person-centred' means adapting to the experiences and preferences of those we are serving. This enables people, in whatever setting, to retain their dignity and autonomy.
We will all have had the experience of not being listened to. It is frustrating if insufficient information is collected. It is disappointing if another person is so hard pressed or busy that they really cannot pay attention to the person they are serving. It can leave us feeling cheated and hurt, let down, and sometimes frightened.
If those who have not paid sufficient attention make decisions concerning our welfare, then this is very worrying indeed. We can feel powerless and it might seem that nobody really cares.
Being 'person-centred' takes more time, but is so much better for everyone in the long run. It is good for those offering a service, because taking time to ask questions and listen to the answers will lead to a better experience of supporting another person. It means that our work can be more fulfilling as we know that we are really making a difference to someone else's day.
Being the recipient of something that is 'person-centred' encourages well-being. When we know that we have been heard, really listened to, then it is much more easy to trust the other person. It helps us to relax a little, especially in stressful situations. And, when we are not frightened we too can find ourselves behaving better, because we are not on the defensive.
My family's experience of the ARI has caused me to think. We are so thankful for the person-centred care provided by staff at times when they were hard stretched and busy. So a 'shout out' from me to them for being so inspirational. Thank you.
---
The Rt Rev Anne Dyer is Episcopalian Bishop of Aberdeen and Orkney and Scotland's first female bishop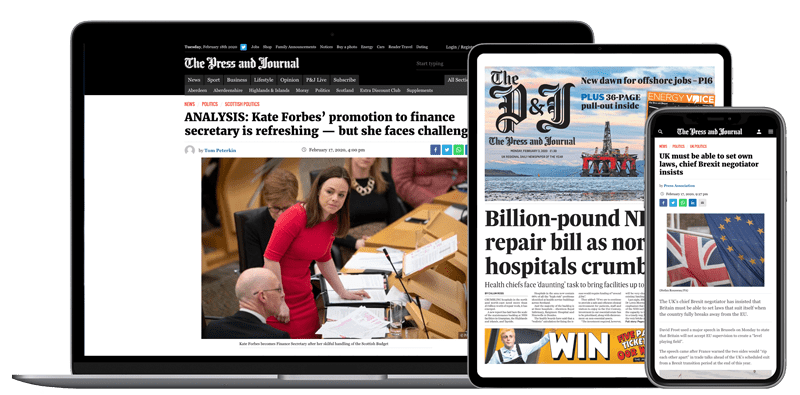 Help support quality local journalism … become a digital subscriber to The Press and Journal
For as little as £5.99 a month you can access all of our content, including Premium articles.
Subscribe