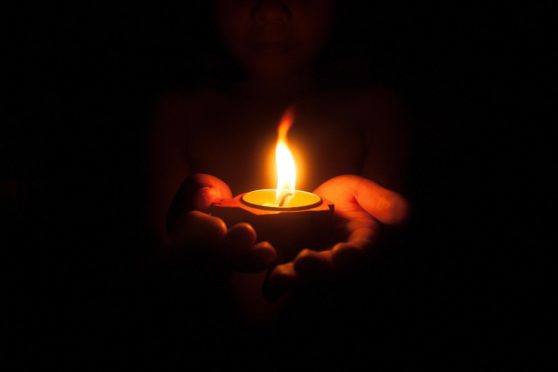 For many people early November is a time for remembering. While some are busy making preparations for Halloween, decorating their houses, and looking forward to having fun around the idea of ghouls and ghosts, others are remembering the departed in a different way.
In reality October 31, All Hallows' Eve, and the next day, November 1 which is called All Saints', are connected. Halloween is the evening before a day set aside for especially remembering all those who have touched our lives for good in some way.
In a usual year, where there is no coronavirus reshaping our habits and rituals, this weekend would one where in many places, churches included, there would be special events to remember with thanksgiving those who have died. November 1 marks the beginning of a season of remembrance which begins with recalling to mind those who we miss from family and social life. November 8 is Remembrance Sunday followed by Remembrance Day itself on the 11th, when those who gave their lives in wars and conflicts are remembered. Following these special days, other services of thanksgiving and remembrance are held by hospices and hospitals who have nursed and cared for those with terminal illnesses.
As the days get shorter and darker, as the nights draw in, our rituals of remembrance involve the lighting of candles, the wearing of poppies, and the reading of special names out loud in public. People who have experienced loss keep silence together, and in the stillness they remember. There is great comfort in doing these things together. Death and loss are a shared experience, made all the more challenging this year when so many of us have not been able to say a proper goodbye to those who were dying, nor be present at the funerals that followed.
Remembering is essential to grief. One of the signs that we have loved someone deeply is that they do not fade from our memory, and the loss of them continues as an ache in our hearts. The raw emotions of the first loss change over time, but a sadness remains.
In time, alongside the grief, there comes an appreciation of the one who has departed. A grieving person can get a sense of how and why their life was changed through the relationship. Times of laughter are more easily remembered, as are times of difficulty and challenge which might have enabled us to grow to be the people that we are today. In time we can have a more rounded sense of the one who has died, and a better understanding of ourselves as well.
This year, like so much else, the season of remembering is disrupted. Although there will be special services in many churches this coming Sunday, not many people will be able to attend because of the coronavirus restrictions. Nevertheless, I will be in my cathedral church, where I will read out all the names of the departed sent to me, and I will light candles in their memories. A few of us will keep to the ritual on behalf of many.
But those who are at home do not have to feel left out. This Sunday evening is a very good time to light a candle, and set it on the table in the midst of a family meal, or on a windowsill to shine out into the darkness. For those who want to remember death with the hope of new life, this coming weekend is a very good one to plant spring bulbs. The sadness felt right now might not be so deep when the flowering comes – snowdrops in February, daffodils in March.
The following weekend we will not be able to gather for Remembrance Sunday events. There will be no crowds around cenotaphs and memorials. Again there will be small acts of remembrance, but attendance will be limited for reasons we all understand. Those of us that have to remain home,will need to do things differently. For example, I will place poppy posters in my windows (as we did earlier with NHS rainbows), to mark the days and make it clear that we have not forgotten. From our homes, at the going down of the sun and in the morning, we will remember them.
All of this is important for our collective mental health. Let us find new ways to remember, new rituals based around our own homes, because healthy grieving of the departed is essential to living well.
---
The Rt Rev Anne Dyer is Episcopalian Bishop of Aberdeen and Orkney and Scotland's first female bishop