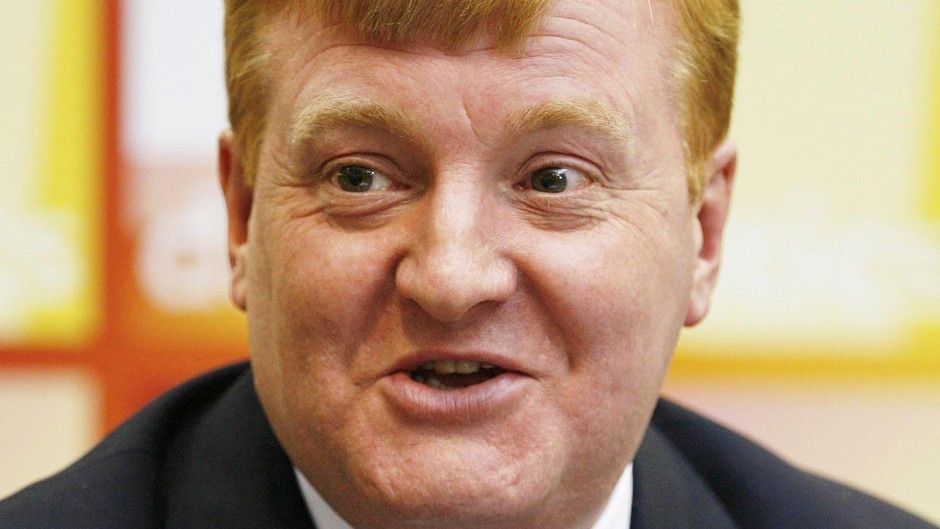 Charles Kennedy would no doubt have had a few choice words to say about those in power today, be it on Theresa May's bungling of Brexit or Donald Trump's daily diatribes.
The former Liberal Democrat leader, who would have turned 59 last Sunday, could have been relied upon to have deployed his withering wit to cut to the heart of our present predicaments.
One imagines he would have been particularly unimpressed with the 45th president of the US, although the two men did have at least one thing in common – a heritage rooted in the Highlands and islands.
But while Mr Trump's mother was from Lewis, Mr Kennedy would have felt more closely aligned to the Canadian prime minister and Liberal leader, Justin Trudeau, whose grandfather was born in Banffshire, and great-grandparents were from Caithness and Ross-shire.
It is an unfortunate consequence of Mr Trump's conduct that northern Scotland cannot take more pride in the fact it has, in part, produced the current leaders of North America.
They have risen to occupy two of the top seats at the G7, but it could be argued that the talents of those born and raised in northern Scotland have failed to flourish to the same extent on the home front.
At Westminster, the north and north-east has not fared too badly, perhaps, in proportion to population.
We have had a prime minister in the last century, at least, in Lossiemouth-born and raised Ramsay MacDonald, which is more than can be said for many regions of Britain.
Current Environment Secretary Michael Gove was raised in Aberdeen, former Chief Treasury Secretary Danny Alexander grew up in Colonsay and Invergarry, while former Scottish Secretary Alistair Carmichael is from Islay, and ex-Prime Minister David Cameron's father was born near Huntly.
In the Labour years, Defence Secretary John Robertson was from Islay, Derry Irvine and Yvette Cooper were born in Inverness, while Robin Cook's father was from Fraserburgh and he himself went to school in Aberdeen, as did Tessa Jowell.
Even under Margaret Thatcher, the Chancellor Norman Lamont was born in Lerwick, and the Aberdeenshire-educated 20th Earl of Caithness, Malcolm Sinclair, served in various ministerial roles.
Then, there were the opposition leaders, such as Mr Kennedy himself, and Labour's John Smith, who was born and raised in Argyll, and the SNP's current deputy leader at Westminster, Kirsty Blackman.
It is curious, however, that this influence has not been felt to the same extent at Holyrood.
There have been a great many senior figures representing north and north-east seats since devolution – not least the parliament's longest-serving first minister, Alex Salmond, current cabinet secretaries Fergus Ewing and Michael Russell, as well as the likes of Richard Lochhead, Stewart Stevenson, Alasdair Allan, Lord Wallace and Peter Peacock.
Few could argue with the achievements of such men, and it is clearly nonsense to suggest that they did not, or do not, work as tirelessly for the regions they represent as any other who happened to go to school in the local community.
But it can still be noted that, while neither the parliament nor the government had a full list to hand yesterday, by my count only two out of the 49 MSPs to have made it to cabinet level positions since Holyrood was established two decades ago were born and raised in northern Scotland.
They were former deputy first minister Nicol Stephen, from Aberdeen, and his successor as Scottish Lib Dem leader, Lerwick's Tavish Scott, who was transport minister in the days when the government was an executive.
At the moment, all but one of the 12 members of Nicola Sturgeon's cabinet were born and raised in the central belt or further south, with Aileen Campbell from Perth providing the only exception.
And, of all ministers since devolution, including more junior posts, there have been about dozen from in the north and north-east, out of around 95.
Four of them are among the current 16-strong cohort of ministers – Aberdeen's Kevin Stewart, Dingwall-born Kate Forbes, Maree Todd from Ullapool, and Graeme Dey, who represents Angus South but was born and raised in Aberdeen.
Others have included Maureen Watt, Mark McDonald, Brian Adam, Lewis Macdonald and Alasdair Morrison, while former Lord Advocate Colin Boyd did part of his schooling at Wick High, George Lyon is from Argyll, and Iain Gray went to Inverness Royal Academy for a period.
In non-governmental positions, meanwhile, presiding officer Ken Macintosh was born in Inverness and attended primary school in Portree and Oban, former Scottish Conservative deputy leader Murdo Fraser is from Inverness, while former Scottish Labour leader Kezia Dugdale was born in Aberdeen, although she went to school in Dundee.
Such notable exceptions, and there will no doubt be others who I have overlooked, do not dispel the impression that northern Scotland – including the nation's third and fifth biggest cities – is still to make its mark among the upper echelons at Holyrood, however.
Questions could be asked about whether there is a flaw in our schooling which is contributing to us not punching at our weight, or if there is some kind of unidentified prejudice involved, either among political leaders or within the candidate selection process, which is having a detrimental impact.
Whatever the explanation, most would agree that we could do with a few more Charles Kennedys in our politics at present.