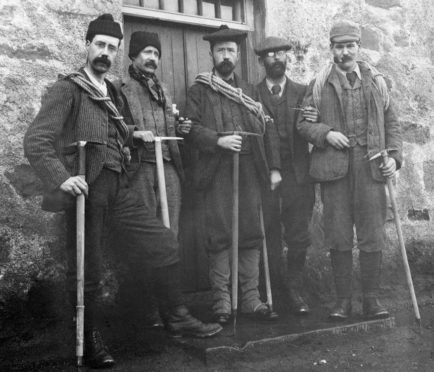 THE 100th anniversary of the death of Sir Hugh Munro next month makes me wonder if he could have known the impact he would have on the great Scottish outdoors so many years later.
Most famous for his compilation of the first definitive list of the 3,000-foot mountains of Scotland, Sir Hugh died in the south of France during the post-Great War flu epidemic. He was working there as a volunteer, feeding hungry, discharged soldiers still suffering from the effects of four years of unimaginable horror.
As a youngster, he'd gone to Germany to study, and encountered mountaineering in the Alps. Back in Scotland, he discovered the Scottish hills, and became a founder member of the Scottish Mountaineering Club.
At the time, no-one was sure just how many mountains there were in Scotland. Most estimates put the number of 3,000-foot hills at around 30, and Sir Hugh was given the job of compiling a properly-researched and authenticated list.
It was no easy task. The one-inch Ordnance Survey maps of the time only gave contours at 250-foot intervals, and many areas of the Highlands had been surveyed superficially, due to local landowner opposition. Munro's Tables was published by the SMC in September 1891 and listed 538 "Tops", including 283 separate mountains, which quickly became known as "Munros".
Sir Hugh was aware, of course, that his list was neither exhaustive nor incapable of correction. Indeed, at the time of his death, he was working on a revised list, and over the years, improvements in technology and measurement has seen the numbers revised several times. However, it is a testament to the original list that today's number of Munros stands at 282 – a difference of just one.
In the intervening years, several mountains have been added to the list, and several demoted, either for failure to reach the magic height, or simply because the editors of the Tables consider they are insufficiently "separate". Sir Hugh failed to complete his own list – he never climbed Skye's Inaccessible Pinnacle (in fact, he didn't even include it as a Munro, preferring to list the lower top of Sgurr Dearg), or Carn an Fhidhleir in Glen Feshie, which he planned to include in his revised list. And it is perhaps unfortunate that the hill he planned to leave for his final summit, Carn Coich-mhullinn, has now been demoted to a mere "Top".
For the first few decades following the publication of his Tables, a few hardy souls toiled their way through the list, to become the first Munro "Compleators". The Rev.A.E.Robertson claimed to be first in 1901, though it's believed he didn't reach the summit of Ben Wyvis, or climb the Inaccessible Pinnacle. The next claimant, coincidentally another minister, didn't surface for 22 years, and by the time I started climbing Munros while still at school in the 1960s, the number of Compleators was still only around 60.
What a change we've seen since then. By the time I finally finished the Munros just a few years ago, I came in at number 4220 on the Scottish Mountaineering Club's list. And when I checked this week, the number stands at just short of 6500. The increase in numbers has been truly exponential, and the impact of all those boots can be seen on the landscape. When I was first on the hills, only really popular mountains such as Ben Lomond, Ben Nevis or Lochnagar had paths.
On most Munros it was simply a case of reading the map and checking the terrain for the most obvious way to the summit. Today, just about every Munro has a well-trodden and clear path all the way to the top. Driving up the A9, the scar up the face of Carn Liath near Blair Atholl is a real eyesore and is typical of what has happened to many of our mountains, thanks in no small part to Sir Hugh's efforts all those years ago.
So, is Munro's legacy a good thing or bad thing?
Well if you're looking for solitude in the hills, there are still plenty of places, and routes up even the most popular of Munros where a day can be spent seeing barely another soul. There are fine mountains in Scotland too which do not reach the magic 3,000-foot contour – consider Foinaven, the Cobbler, Suilven, or Garbh Bheinn – which are not crawling with Munro-baggers. Since completing my own round of Munros, I've been revisiting favourite hills, or summits from which I saw absolutely nothing first time round, as well as wandering over so-called "lesser" mountains. They're all worth climbing and the experience is still life-affirming, either with or without companions.
Get out on our unique Scottish mountains, and on return home (or to the pub) raise a glass to the remarkable achievement of Sir Hugh Munro.
---
Campbell Gunn is a retired political editor who served as special adviser to two First Ministers of Scotland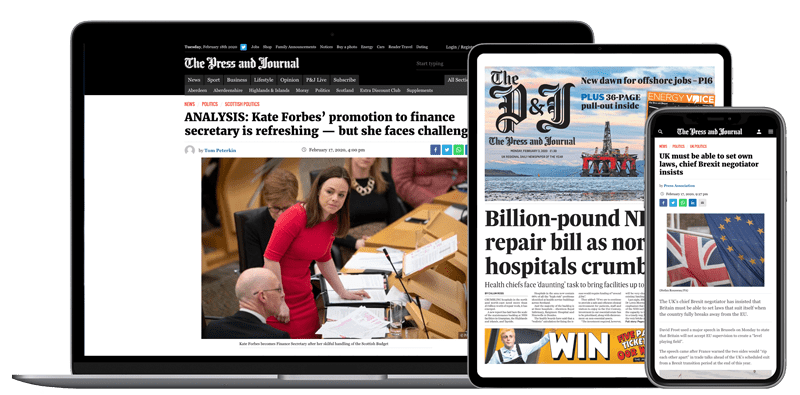 Help support quality local journalism … become a digital subscriber to The Press and Journal
For as little as £5.99 a month you can access all of our content, including Premium articles.
Subscribe