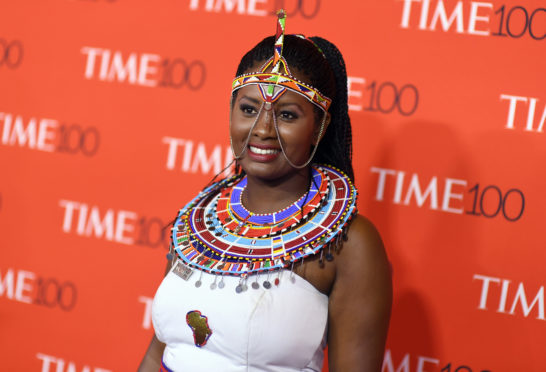 My optimistic enthusiasm for lotteries died around the time that I was told my chances of winning were roughly equivalent to my chances of being murdered.
Something of a passion-killer that one, akin to discovering that the beautiful bouquet your beau brought was actually nicked from the local cemetery. I stopped buying tickets and watched my back.
But recently, I was asked to do an interview for People's Postcode Lottery. The young woman I met seemed, at first, like any other jeans-clad young woman in her twenties.  Except that there was something very still about her, almost regal, a voice gentle as a breeze whispering through leaves. I strained to hear yet, as our conversation developed, hung on her every word. Her name was Nice and she was from the Masai tribe in Kenya. She was also a human rights activist, named in the top 100 most influential people in the world by Time Magazine.
There is something very inspiring about people who manage to combine strength with gentleness, who push against immovable objects like grass pushing through concrete and find a way to budge them without destroying everything around. Nice has managed to change the lives of women across the continent of Africa by outlawing the practice of female genital mutilation. Even Western countries like Scotland have become involved in a world-wide campaign, and, this month, the Scottish Government will host a summit to discuss the prevention and eradication of FGM.
FGM is a barbaric practice, involving the removal of girls' genitalia with unsterilized knives and razors. Removing the clitoris removes sexual sensation and FGM is seen as a way of controlling women's sexuality. It has no medical basis and causes major health problems including urinary difficulties, repeated infections, infertility, life threatening complications when giving birth, and depression. Around 200 million women around the world have been affected.
But it is also simply a cultural convention that is seen by many sub-Saharan African countries as a form of circumcision. "It's not because they don't like their daughters," explains Nice. "It's about culture, a rite of passage from girlhood to womanhood." If, with Western arrogance, we think of tribal communities as being unsophisticated, Nice's description – and obvious love – for her community challenges the notion.
"Our culture teaches us generosity, love and unity," she says. "That's why mostly, if we have political differences, we don't fight because our culture teaches us to love one another. Whatever small amount you have, you share with friends, neighbours, family members. It's unique."
Nice's life has been a tale of great personal courage. An orphan at age seven, she lived with her grandfather, a village elder. When, at the age of eight, she was due to face 'the cut' as it was called, Nice ran away with her sister. In the dark of the Kenyan night, the two little girls hid up a tree, waiting for dawn to break before making their way through the bush. The village men were sent to find them and they were beaten and returned home. When their turn next came round, Nice's sister said she would submit – but Nice refused.
'The cut' was invariably followed by a girl's withdrawal from school and early marriage.  Nice ran away again, hiding at school before returning to speak to her grandfather. She didn't want marriage, she told him. She wanted a future. She wanted dreams. In the West, dreams are often about money. To Nice, dreams  meant education.
As an elder, her grandfather had power. He excused her from the cut but she became an outcast, a "bad example" until she began working with local health charity AMREF.  Gradually, she persuaded elders across Kenya to outlaw FGM and is now part of a global movement to eradicate the practice by 2030.
Nice made my enthusiasm for lotteries rise from the dead. PPL helps fund AMREF and seeing what a weekly flutter can achieve, not just for a few lucky individuals' lives, but for a global problem, is uplifting. It is hard enough sometimes as a western woman to be defiant in the face of male organisations and structures. But an eight-year-old Kenyan girl defying her elders, her society and her heritage?  Such bravery!
How does she force male Masai elders, who do not recognise female voices, to listen?  "I am a very patient person.  The trick is to talk less and give people time to talk more. Let them say FGM is good for one, two, three reasons…then have a conversation. Respect their views – that is the only way." She is a psychologist as well as an activist! "If I talk to them today," she smiles, "I don't expect them to change tomorrow."
Life itself is the real lottery. Where we live and what our opportunities are. What we aspire to and what we succeed at. Winning is not always about money but about achievement and Nice's achievements have been  without violence, without anger, without bloodshed. The frightened child has become a determined campaigner and looking at her, it seems like a courageous human spirit is truly a winning line.
---
Catherine Deveney is an award-winning investigative journalist, novelist and television presenter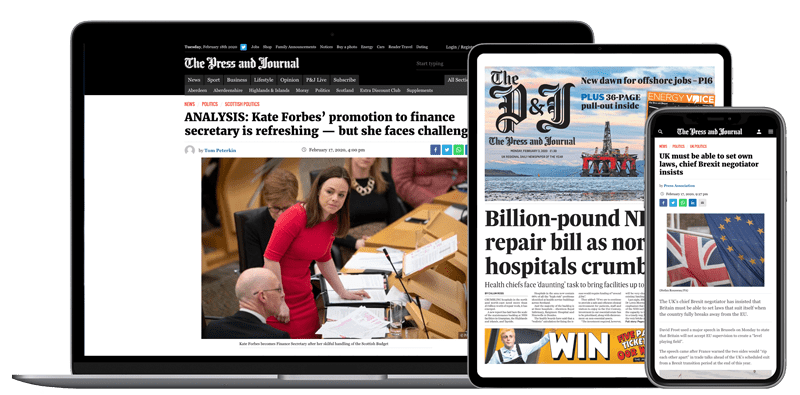 Help support quality local journalism … become a digital subscriber to The Press and Journal
For as little as £5.99 a month you can access all of our content, including Premium articles.
Subscribe