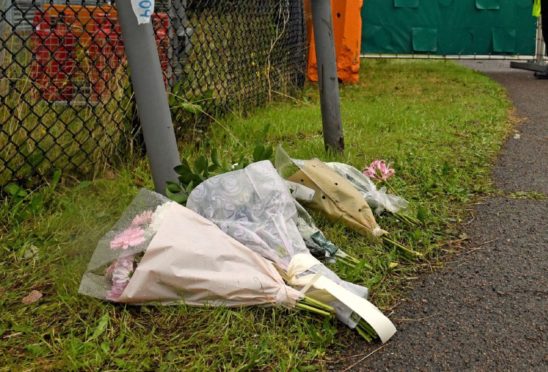 The mobile phone has changed life in so many ways but one of the most extraordinary is in the ability to communicate during the darkest of moments, as death approaches.
It would seem from the experience of recent years – the Twin Towers and more recently the tragedy of the Vietnamese migrants found dead in a refrigerated lorry in Essex – that impending doom prompts not introspection, but a desire to reach out and connect, one final time.
"Mum, I love you so much," 26-year-old Vietnamese refugee Pham Tra My is reported to have texted as she struggled to breathe, incarcerated in that bleak lorry. The message? When the debris and silt of life is filtered out, it is love that is left, the gold in the pan. It is just a shame that it can take death to see it.
A week on, the fast-moving news agenda means the 39 migrants are gradually becoming submerged by other headlines, mainly Boris and Brexit. It's a subject not unconnected to the tragedy, not least because Brexit highlights this nation's lack of enthusiasm for international collaboration and open borders.
Also, however, because we are now warned that Britain will be excluded from Europol and the European Migrant Smuggling Centre, a crucial and sophisticated organisation tackling one of the world's fastest growing, and most heinous modern crimes: human trafficking.
Pham Tra My looked like a child in the photographs that emerged: soft brown eyes, the pink blush of youth on clear skin, and a perfect cupid's bow of pink lips. I found myself wondering what daydreams had led her to the lorry; what visions of an unlived future inhabited her head in the months leading up to the journey.
But if I really tried, I could imagine that. We all have secret places in our minds. What I couldn't understand was traffickers. Those who look at another person and see cash signs reflected in their eyes; who exploit not just the bodies of the vulnerable, but everything that makes them truly human: their dreams and desires, their hopes, fears and ambitions.
If anything epitomises youth, perhaps it is the optimism that believes in a better place, a brighter future, and has the energy to reach for it. One of the very many things that depresses me about no longer being European is the idea that my freedom of movement will be more restricted. Am I likely to live and work in France? Probably not, given that Higher French has atrophied somewhere in my brain. I might just about manage "the birds are singing in the trees", but my ability to find out the next train to Paris is seriously limited. Still, I love the idea that I could live there if I wanted to.
There is little more depressing in life than being trapped, imprisoned physically, psychologically or emotionally. Ironic, then, that in a bid for freedom, the Vietnamese migrants suffocated. And yes, I know nations need immigration checks and balances. I know that a free-for-all is impossible. But we need fair, safe routes, especially for desperate people in desperate situations. Deep down, I feel uncomfortable about the notion that one person can forbid another from inhabiting a particular corner of the world. We are custodians of the Earth, not owners.
Vietnam is a country of high mountains and deep valleys, of tropical forests and spectacular coastline. Families caught up in this tragedy must wish that their loved ones had realised in time that the confines of their beautiful home country were not so restricting after all.
"If our son hadn't gone abroad, he would probably be poor," one Vietnamese mother whose child was caught up in a previous tragedy said in a news report, "but at least he would still be alive."
That's the thing: this has all happened before. Many times. The 58 people dead in a container at Dover in 2000; 23 at a cockle strand in Morecambe, Lancashire, in 2004; 35 in a shipping container at Tilbury docks in 2014; 71 in an abandoned lorry on an Austrian motorway in 2015. The newscaster reporting on the latest Essex tragedy described the heart-rending nature of it, and the national outpouring of empathy. That outpouring is familiar too. But what then? What do we do about it?
Our tears dry quickly. Perhaps, we should stop crying only for the dead and cry for the living too. Had the lorry been intercepted while its occupants were still alive, the public reaction to those illegal immigrants would be quite different – and decidedly less empathetic.
Sometimes it seems to take impending doom to appreciate love, tragedy to appreciate home, and death to release empathy. Until the moment of insight, we hammer the vulnerable instead of realising it is not those who reach out for a dream beyond their shores who deserve our wrath, but those who seek to exploit their desire to do so.