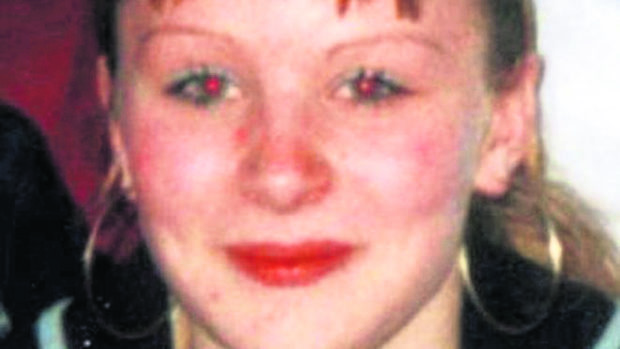 Like all of us, 15-year-old Victoria Agoglia had dreams.
She wanted to be a model. Or a hairdresser. But she's cold in the ground now, dying in 2003 without making her 16th birthday, after a 50-year-old paedophile injected her with heroin.
Victoria merits merely a passing reference in articles now, the catalyst who forced an investigation into the Manchester ring of Asian men who sexually abused troubled teenage girls in care.
At Victoria's home, staff talked of her "boyfriends" and even her "pimp". But you don't get 15-year-old prostitutes.
A 15-year-old in prostitution is an abused, exploited child.
Investigations into events in Manchester and Rotherham, which have just been published, condemned police for turning a blind eye to widescale child abuse.
Two important reasons why police inquiries were halted have been identified. Firstly, it was feared that revealing the abusers' ethnic origin would cause racial tensions to erupt.
And secondly, the girls were viewed as unimportant, easily hidden, victims. In other words, state representatives took the same view as the girls' abusers – they were white trash. Not worth the bother.
Let's be clear about one thing. This may all have happened in the north of England but the attitudes that allowed it to happen are prevalent everywhere.
As a journalist, I have frequently been shocked by stories that reveal society's pecking order of victims.
A series of prostitute murders in Glasgow, for example, when reassurances were given that no serial killer was at large.
We were supposed to sleep easier knowing multiple men had killed rather than one.
The subtext, of course, was that middle class women were safe enough and only disposable prostitutes were at risk. And what did they matter?
Then there was the mass grave of babies at the Bon Secours Mother and Baby Home, in Tuam, County Galway, where nuns who publicly uphold the sanctity and dignity of life at all costs thought it acceptable to chuck all the dead children of single mothers into one big heap of bones underground.
Not a stone in memoriam, not a flower in the soil. No "x" marks the spot. Who cared about the bastard children of the unwed in Catholic Ireland?
Victoria Agoglia kept appealing for help. Staff knew she was being sold for sex.
They knew she was being injected with heroin. Only in death did she become significant, though the police operation her demise sparked was called Operation Augusta, not Operation Victoria.
In all the ensuing discussion of abstract concepts, of racism and exploitation, of social and political inaction, of Operation Augusta, and Operation Green Jacket, which investigated the original inquiry, it is a troubled 15-year-old that we should picture.
A face rather than a fact. A girl, we are told, with beautiful blonde hair, who dreamed of a different life.
State, church, institution – say nothing, hear nothing, do nothing. Thankfully, there were those who refused to play by these rules of institutional self-protection. Youth worker Jayne Senior and the police's Maggie Oliver were whistle-blowers who refused to let go of the truth.
Their greatest contribution was to see the victims as children who, despite their difficulties, mattered.
"Those children," Oliver said last week, "were cast to the wind, left to their own devices.
Nobody cared about them. And I am talking about people at the top of the police and at social services, the people who knew the facts, who knew the truth and they chose to bury the truth.
"That, in my opinion, was unforgivable."
Make no mistake, the path from whistle-blower to public hero is long, slow and difficult.
However much they are lauded now, it took over a decade of determination to move through a mire of abuse, anger and resistance to their efforts to expose the truth.
In a society that has an almost Dickensian attitude to victimhood – separating "deserving" from "undeserving" vulnerability – they retained a belief in the humanity of the girls they tried to protect.
After the paedophile ring was exposed – though not all were prosecuted – young Asian girls came forward who had been similarly exploited.
Clearly, it was not merely race that had been important but gender and social class. The language we use in talking about all of this is so important.
Prostitute – or exploited child? Sexually precocious – or emotionally vulnerable? Words that dismiss children, or make them responsible for their own fate instead of holding the adults who should protect them to account, allow abuse to thrive.
So, let's end not with the faceless and the nameless, but with Victoria. What would she have done had she lived?
What would she have been? We will never know. But we do know there are plenty of Victorias and they don't all live in the north of England.
Victoria Agoglia is a name that should not be forgotten by any of us – a name that should remind us protection comes before judgment.
The name of a girl who dreamed a dream she never lived to realise.