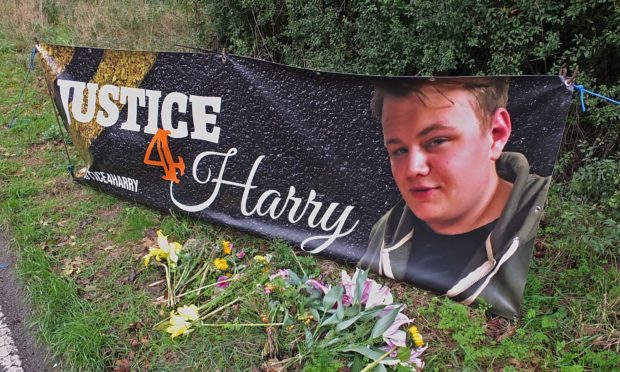 On the rare occasions I have been forced – gun at my back; threat of worst mother award issued – to watch a James Bond film, it has not gone well.
Sporadically jolting out of sleep or stupor, I have hissed, "What's happening?", "Is he a goodie or a baddie?", "What's she doing?". Much eye rolling and muttering has ensued. The problem for me, I think, is that the complexity of plot is not matched by complexity of character. Men are heroes or villains. Women are to be bedded (Pussy Galore? Oh, for God's sake!) or revered. I just don't care enough to follow what's going on.
But I do care about the case of teenager Harry Dunn, which has become more like a spy film plot by the day. The Northamptonshire teenager was killed in a road accident by Anne Sacoolas, the wife of a US diplomat, who was driving on the wrong side of the road near the air base where she and her husband, an intelligence officer, lived.
Sacoolas fled the country on a private plane hiding behind diplomatic immunity, and the US has refused extradition requests. It now transpires that far from merely being a diplomat's wife as everyone thought, Anne Sacoolas was once a more senior CIA agent than her husband.
Until that revelation, this story made me slightly uneasy. There must surely be a distinction drawn between those who cause death by malice or anger, those who cause it by criminal or wilful negligence, such as drinking and driving, speeding, or driving carelessly in difficult conditions, and those who cause it by human error. Was, for example, the fact that American Anne Sacoolas was driving on the wrong side of the road essentially a cultural mistake? Context is crucial. Whilst the pursuit of justice is fundamentally important, justice without mercy is simply a recipe for more injustice.
There is a saying that we don't just get punished for our mistakes but by them – and that is so much worse. The locked doors of prison eventually swing open, but the prison of the mind can be more impenetrable and the warder of that particular jail, the self, is less likely to sanction release.
Harry Dunn's mother gave an emotional television interview this week, speaking about "the things that used to be normal that will never be normal again".
Understandably, she claims Sacoolas's life has gone on as normal while hers is lost. But in reality, that is unlikely, unless she is the kind of one dimensional agent we see in Bond films. Perhaps the point is that we don't know enough about Anne Sacoolas to judge what she is, or how much repentance she has, because she hasn't been brave enough to face a UK court.
Cowardice in an individual is unappealing: running from self-truth, being unwilling to face mistakes or be accountable for them. Undoubtedly, Sacoolas behaved reprehensibly. But few of us can honestly claim never to have been cowardly, either physically or emotionally – or, more likely, both. Much harder to accept is cowardice in the state. When the news emerged of Sacoolas's  past employment, the lightbulb went on. The inexplicable refusal of the US state department to extradite Sacoolas , the UK's reluctance to push, suddenly made sense. The Americans were not going to hand over a CIA agent; the British were not going to test commercial friendship.
Clearly, this is political, but a political response to human tragedy is inadequate. After Harry Dunn died, his mother claimed that the government was, "trying to kick this all under the carpet." Foreign Secretary, Dominic Raab, declared, "We're never going to give up". Now, a family spokesman has accused Raab of, "failing in his duty of candour". He has certainly failed in his duty of care to the Dunn family, and the duty he has to our democracy to act with honesty and transparency. The state should exist as the servant of the people, not the people as the servants of the state. Yes this story shows, once again, the deceptions, machinations and distortions of power; the willingness of the state to put itself first, to sacrifice the individual to protect itself and its connections.
If my son died the way Harry Dunn did, I might not be the best person to judge what should happen to the person whose mistake stole him from me. We must respect the Dunn family's right to fight for Harry, for what they see as justice. But society must hold certain values that transcend emotional responses to our personal tragedies, that make just and humane decisions for all of us when we struggle to do so. For that to work, we have to trust the integrity of the state, the courts, the institutions that are there to protect us. How very sad that we can't.
My brief acquaintance with Bond suggested – as far as I could tell between naps – an amoral streak. All things were acceptable, all were justifiable, when the interests of the state were at stake. But that was film. Real national security certainly demands appropriate secrets, but it is not a cover for dodgy dealings and international, mutual back scratching. Harry Dunn deserves better. We all do.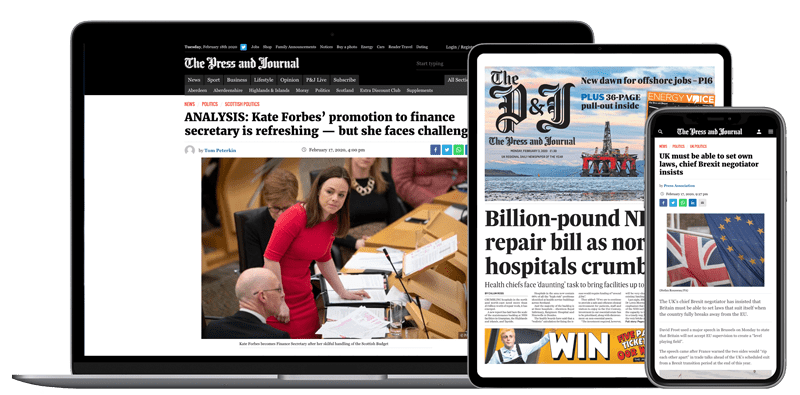 Help support quality local journalism … become a digital subscriber to The Press and Journal
For as little as £5.99 a month you can access all of our content, including Premium articles.
Subscribe