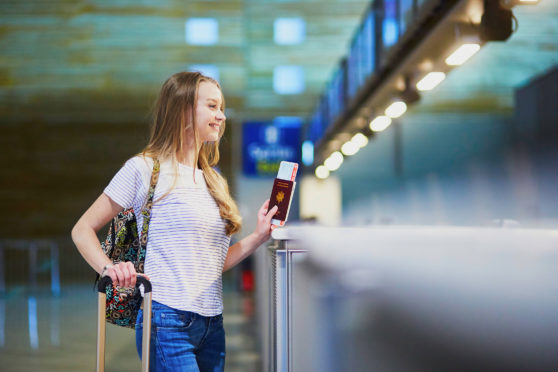 One wonders what the outward journey to Ayia Napa was like for the group of post-exam teenage girls heading out for a pre-university working holiday. Did they feel grown-up and confident, invincible even, able to discard the baggage of parental advice and warnings somewhere round the airport bar? How different the return.
Few parents can have watched the Cyprus rape case documentary last week without a visceral shudder at how easily not just dreams are broken, but people and psyches.
Somewhere in the rubble that we viewed was a shattered 19-year-old, a girl diagnosed with post-traumatic stress disorder after she was set up by Sam, an Israeli boy she had a holiday romance with.
While they were having sex, about 12 of his friends burst into the room, and while Sam held her down, the others took their turn. The group would later claim this was "consensual".
It was, I suspect, no accident that the documentary team named the anonymous girl "Emily" – a nice, middle-class name that was designed to underline her "deserving" victim status.
I understood the choice of name, but it made me both sad and angry that, even today, there is still the idea that a woman has to justify, in some oblique way, why she doesn't deserve to be raped by a dozen thugs. She's a "nice" girl, honest. If she's not, well who cares?
Certainly not the Cypriot police. Far from defending Emily, they bullied the traumatised girl into withdrawing her accusation of rape, producing a statement for her to sign that was clearly written by someone with a grasp of English equivalent to a five-year-old's.
And as psychologists will tell you, if you sit on someone with PTSD long enough, they are likely to agree to almost anything to escape the unbearable pressure they feel inside their own heads.
The result? The 12 men left custody immediately. Emily got charged with "public mischief" for making a false statement. In the subsequent glare of publicity, she was given a suspended jail sentence and allowed to leave. She is currently fighting the conviction in the Cypriot courts and her appeal will be held in June.
The documentary confirmed what most suspected when the "lying" charge first hit our headlines – Emily was a victim not just of rape but of corruption. But most nauseating in its unexpectedness was the footage obtained of the 12 arriving home triumphantly to airport celebrations, shouting and chanting like a bunch of gloating football fans. The English girl was a whore.
It takes an unfathomable lack of self-awareness for men who have admitted having sex like a pack of dogs to attempt to claim the moral high ground. If she was a whore, what were they? But the Cypriot state essentially took the same double-standard view.
It underlined exactly why last month, the UN General Secretary, Antonio Guterres, described gender inequality as the world's biggest, most intractable, human rights challenge.
It is heartening to hear a man describe themselves, as Guterres did, as "a proud feminist", a word that has become misunderstood and undervalued.
Because women can't make justice happen alone. "Deep-rooted patriarchy and misogyny have created a yawning gender power gap in our economies, our political systems, our corporations, our societies and our culture," Guterres said.
We continually overlook that reality. We know that a third of women worldwide have experienced physical or sexual violence from their intimate partner, that every 22 minutes a woman in India reports rape. We know that 130 million girls around the world are not in school, that a child bride is married off every two seconds. Sometimes, we pretend it's all far away from our own back door.
It isn't. Sexual crime in Scotland is at the highest level since recording began in 1971. There is no country in the world, Guterres says, in which women are truly equal.
The things we use to judge equality are misleading. Cyprus has one of the highest rates of tertiary educated women in the world. On that count, it looks like a progressive society.But it isn't. There was a backlash of fury from Cypriot women about Emily's case. Already angry at police failure to capture a serial killer who murdered seven women, they stood outside the court when Emily was prosecuted with placards saying "We believe you".
The truth about the ingrained nature of this global human rights issue lies in the fact that the 12 Israelis were not elderly Harvey Weinsteins, fat on success and bloated with a lifetime of power and self-indulgence. They were in their teens or early 20s. The new generation – which has the same sense of entitlement as the old.
Their return as conquering heroes to a waiting crowd with banners and balloons was hard to stomach. They had been allowed to leave Cyprus immediately Emily signed the false retraction.
She, on the other hand, did not get home for some time. A very different return journey. Because there are some places that, no matter how hard you try, you never fully come back from.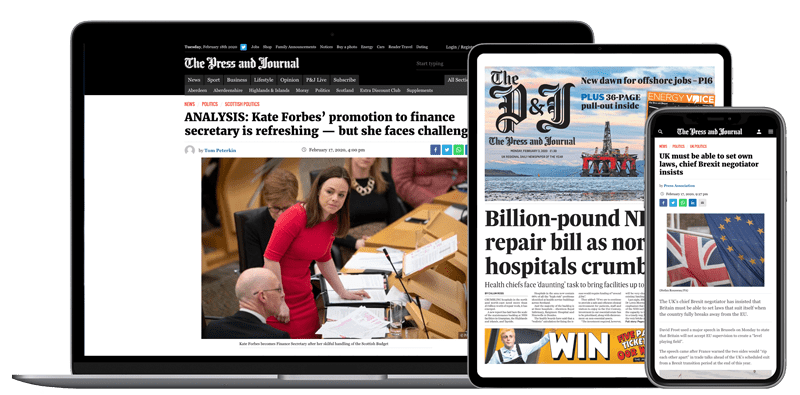 Help support quality local journalism … become a digital subscriber to The Press and Journal
For as little as £5.99 a month you can access all of our content, including Premium articles.
Subscribe