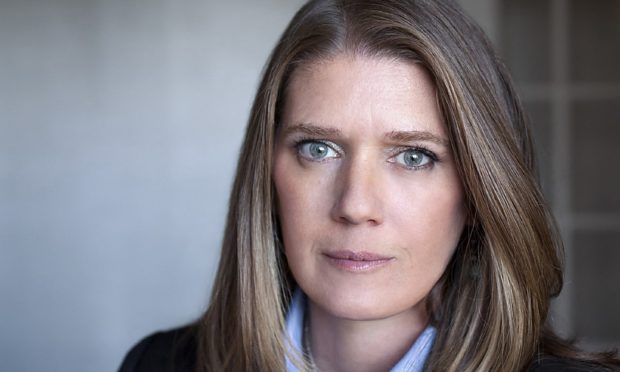 Delivering a session in a secondary school just before lockdown, I asked senior pupils studying persuasive writing what they felt about loyalty.
On the screen behind me, I had a picture of Prime Minister Boris Johnson, his brother Andrew, who resigned from Parliament when Boris was elected, and his sister Rachel, who publicly criticised him for misogynistic comments in the Commons.
Were Andrew and Rachel right to publicly oppose their brother? No one answered until I translated the abstract question into a concrete one about their own families. OK, imagine their brother was prime minister. Would they publicly disagree with him? "No," said someone immediately. "Yes," said someone else.
I have never yet met the Waltons. The Trump family, however, seem to have taken family discord to new levels. The publication this week of Mary Trump's expose on her president uncle promises to be an interesting read if the content lives up to the title: "Too Much And Never Enough: How My Family Created The World's Most Dangerous Man". Though it's hardly a revelation that Uncle Donald, according to Mary, a doctor of psychology, is a narcissist. That much we knew.
Narcissists suffer from grandiosity and a raging sense of entitlement. They crave attention and admiration, and have big mood swings. They use any means to get their way and brutally attack those who criticise them.
Those around narcissists need a robust sense of self because they eat away at your self-esteem, using their charm and charisma to endear you one minute, before lashing out, blaming and belittling the next. Trump wears the characteristics like a bespoke suit.
The causes of narcissism are interesting. Excessive praise coupled with excessive criticism from parents, for example. Unreasonable parental expectations in childhood. Mary Trump is the daughter of Trump's brother, Fred, an alcoholic who died aged 42, and her depiction of the family home her father and uncle shared is startling.
The boys' father, Fred Trump Snr, is shown as a domineering man who hated weakness and saw apology as a sell-out. He was scathing of his eldest son Fred, told him he was worthless next to Donald – but criticised Donald, too. Before he died, Fred Snr changed his will regarding Fred's children, Mary and her brother.
If ever a cautionary warning was prophetic, it was the one about family loyalty issued by Trump Snr's lawyer. "This is tantamount to disinheriting them," he wrote in a memo. "You may wish to increase their participation in your estate to avoid ill will in the future." He didn't increase, and he didn't avoid – and 20 years later, the ill will just arrived at Trump's door in a truck load.
Mary and her brother contested the will after Trump Snr died in 1999, agreeing an undisclosed settlement that also bought their silence. Mary now says she would never have agreed if she had known the real value of the estate, and a New York court has rejected lawyers' attempts to halt the book on the grounds of the agreement.
One brutal effect of the family meltdown is that when Mary and her brother contested the will, the Trump family cut health insurance for Mary, her mother and brother, and her brother's nine-month-old son who suffered from seizures and would later be diagnosed with cerebral palsy.
Donald Trump said that when his nephew sued, it made him think: "Why should we give him medical coverage?" That's the other thing about narcissists – they tend to be unencumbered by empathy or conscience. They demand loyalty but don't always give it.
The dynamics in the Trump family are interesting, just as they were in the Kennedy dynasty and are with the Johnson family. Mary claims her uncle paid someone to sit his university entrance exam, commented inappropriately on her breasts and recycles unwanted Christmas gifts – including hampers with the good bits missing.
She also claims that her aunt, Trump's sister Maryanne, said privately that Trump is "a clown" with "no principles".
Years before he became president, I spoke to Maryanne Trump, a former federal judge, about her brother.
She seemed a gentle woman, genuinely fond of Donald. "I am his fan and he's mine," she told me. "People don't know how nice he is. He's a good, decent man. He's also tough and aggressive." Intriguing, then, to hear Mary Trump's claim now. Were Maryanne's words to me back then merely family loyalty?
"Loyalty" is sometimes used as emotional blackmail. If you don't do what I want, you are disloyal. But loyalty is appropriate allegiance – not a rubber-stamping of bad behaviour.
My school pupils recognised there was no definitive "right" answer to my question.
But I did suggest they consider whether in difficult circumstances, the greatest loyalty in life should be to personal truth. Pushing down your own integrity for someone else's lack of it will never end well. So, I'm waiting with curiosity to see if Maryanne speaks or remains silent, if she defends brother or niece.
As for Mary Trump, well you know what they say about black sheep. Sometimes the black sheep is the only one telling the truth.