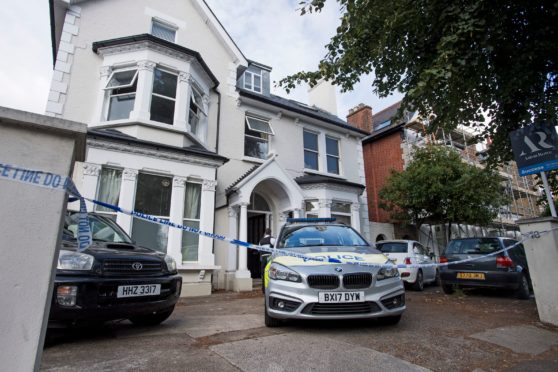 There is often, with tragedy, a painful instinct that flares up like a flame and simply wants to erase, rub out, undo.
Go back a day, an hour – a minute even – and change the particular circumstances that caused this. It's an impossible ache: you know in your heart tragedy could be avoided if this detail were changed, or that one – how easy if we had that five minutes again – and yet the simplicity of that little alteration is now impossible to achieve. The border between normality and tragedy is so often paper thin.
Then there are tragedies, like the recent death of 10-year-old Dylan Freeman, that seem an inevitable collision course. They are not born from the thunderbolt event, the momentary mishap, the bad timing. They are a simmering set of circumstances that boil and bubble until eventually they explode.
And the awful thing about such tragedies is that we have time to turn the heat down, to change the circumstances. Only afterwards do we say, why didn't we?
When Dylan's mother, Olga, was charged with his murder, it was hard not to leap to judgment. Parents protect. What could have happened? That feeling intensified reading comments from Dylan's father Dean, a celebrity photographer who was separated from Olga, who said Dylan was a "beautiful, bright, inquisitive and artistic child who loved to travel, visit art galleries and swim."
But it's strange how just a few words can completely change the trajectory of a narrative – and halt judgment with the impact of running into a brick wall.
In Dylan's case, those salutary words came from Olga Freeman's neighbour, Abby Gorton, who completely captured the human tragedy of this story.
It was she who told us Dylan was seriously disabled and severely autistic.
"He didn't speak. He would only scream and flail." Lockdown had made a desperate situation for Olga even worse. "She had no help… I barely saw her with any other adults, any other help – and in lockdown nothing."
Then there was Abby's remorse, the kind that arises from a too-late realisation that the simmering pot was ignored. "I always felt terribly sorry for her and should've done more to help her."
A less sensitive person than Abby sounds might resort to condemnation rather than self-examination. Her self-blame should not be borne alone; it's a mere chip off our collective guilt. The specific detail of this case must remain for the courtroom. But there are so many issues in the general principles that merit closer examination.
What "society" actually means. What personal responsibility we bear for others – whether an autistic child or elderly parent with dementia – who need care and attention. We tend to sanitise "care", to shift responsibility for it to the faceless welfare state that we vaguely assume deals with it. Or we assume that just because you love, you can automatically care for, another human being single-handedly.
Can the death of a child be justified? Of course not. But we have to recognise, with both kindness and humility, human limitations. When it comes to caring, it is not the day-to-day grind that is so difficult. Not the week-after-week, or even month-after-month, nature of it. It is the year-after-year-after-year relentlessness of it, the seeming endlessness of giving, when the inner glow of being "selfless" has disappeared – along with all the "helpers" who started the journey and disappeared somewhere along the rocky way.
Our attitudes to care need re-examined. "Oh the wee soul," say visitors indulgently, showing their caring natures to dementia sufferers, oblivious to the exhaustion of night care when the shouting starts.
As for autism, it's become almost fashionable. Asperger's is like a badge of honour for the "bright but quirky" child. Books like The Curious Incident of the Dog in the Night-Time have thankfully raised awareness of autism, but there is a tendency to think of it now as a condition marked by mild and lovable eccentricity.
In truth, severe autism is a devastating condition to live with. Children who suffer from it struggle to make sense of their world.
They can scream with fear at the sound of rain on a car rooftop. They can resist change so violently that even trying to introduce a new food, new clothes, new routine, becomes a nightmare. They may scream endlessly without being able to explain why. For two united and loving parents, it's a serious, life-changing and life-long challenge. For a single parent in the endless months of lockdown, it is unthinkable.
A young carer admitted giving up looking after Dylan after only a few sessions because it was too stressful. He could only imagine, he said, what it was like for Olga. And that is the point. All of us can only imagine. A dead child. Broken parents. Stunted life and loss of hope. Dreams shattered by circumstances beyond our control but which we are expected to transcend essentially alone. That is tragedy for which all of us bear some responsibility.  All in it together? Oh no, we're not.