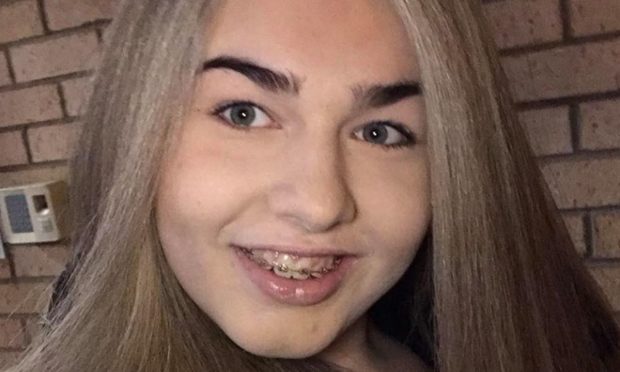 There is, in the New York Times, a lovely fixture called "Miniature Love Stories". It is a form of flash fiction, in which readers submit their love stories in a single paragraph. Amazingly, whole narratives emerge in so few words; tales that make you laugh out loud or weep silently.
The woman in her 80s who says the only thing that matters in her relationship with her new "guy" – who is pushing 90 – is the present moment because there are no certain tomorrows. The cat lover whose pet has disappeared. The adult daughter whose parents take her and her brother for a meal every Sunday, eagerly spooning food on to their plates but eating only one mouthful themselves to their children's five. Romantic love, platonic love, filial love… the gamut of human devotion in a rainbow display of colours.
The column sprang to mind when I read the challenging story of a Scottish mother caught in an ethical dilemma over her child. Lawyers acting for Louise Anderson will go to the Court of Session in Edinburgh to argue for her right to use the frozen sperm of her dead daughter, Ellie.
Ellie started out life as a boy and had her sperm frozen aged 14, so that at some point in the future, she would be able to have her own biological children. According to Louise, her daughter insisted that if anything happened to her, her mother should ensure her sperm was used. Sadly, something did happen to her: Ellie died suddenly in July, aged just 16.
The fact that Ellie was transgender may add colour to this story, but in terms of the ethics of using her sperm, is completely irrelevant.  However she presented in life was her choice. Now that she is dead, what matters is whether her mother should be able to access the sperm or not.
The law as it stands under the UK Human Fertilisation Rules says she cannot, and the hospital storing the sperm, Glasgow Royal Infirmary, suggests it should now be destroyed. Yet, had Ellie been in a relationship when she died, her partner would have had the right to ask for the sperm to be retained. In other words, someone who loved her for, say, six months has more legal rights than a parent who loved her all her life.
There is no doubt that the pain of loss can get channelled into campaigns and obsessions. How else do you connect to those you have loved and lost; how else do you keep them alive? Louise told the BBC that pursuing this case "sparked a little fire in my belly" and made her determined to follow Ellie's wishes. But the fact grief may be part of her motivation does not mean justice and morality and right are absent from it. Ellie would not have had her sperm frozen had she not wished her child to be born in the future. How can conception be more deliberate than that?
It seems to me that the law is constructing artificial ethical barriers here that nature does not; natural conception can sometimes be very unethical indeed. Children are conceived not just from love, but sometimes from far uglier emotions: from anger and violence; deception and desperation; selfishness and carelessness.
A baby can be conceived in a drunken fumble up a close, but what matters in the end is what they are born into. When a child is chosen as deliberately as Louise Anderson is trying to choose this one, it suggests a child who will be born into a world in which they are wanted and nurtured and loved.
Louise wants to use donated eggs and a surrogate to create Ellie's child. One can imagine the arguments of the opposition. Ellie attended a Catholic secondary school and I read recently the statements of ultra-conservative bishops and cardinals – like the infamous opponent of Pope Francis, Cardinal Raymond Burke, who not only opposes artificial conception but also proclaims that changing gender is a "grave sin".
Given such things were hardly around in biblical times, one must assume the cardinals have a hotline to God on the ethics of modern science. I wish they'd give the rest of us the number.
I am inclined to think that if God exists he might be altogether more reasonable than their hard-line declarations suggest. For it sounds as if Louise Anderson loved her child unconditionally, both as a male and a female, and I am not sure what is deeper and more ethical than a love that embraces a person's spirit wholeheartedly and without reservation.
If we reduced this whole story to a single paragraph as the New York Times feature does, what would we have? We would have sadness and joy, and death and life, and devotion and determination. The cast? A parent who mourns. A child who dies but leaves behind the possibility of new life. A baby whose first cry would be Ellie's plaintive elegy. A miniature love story indeed.