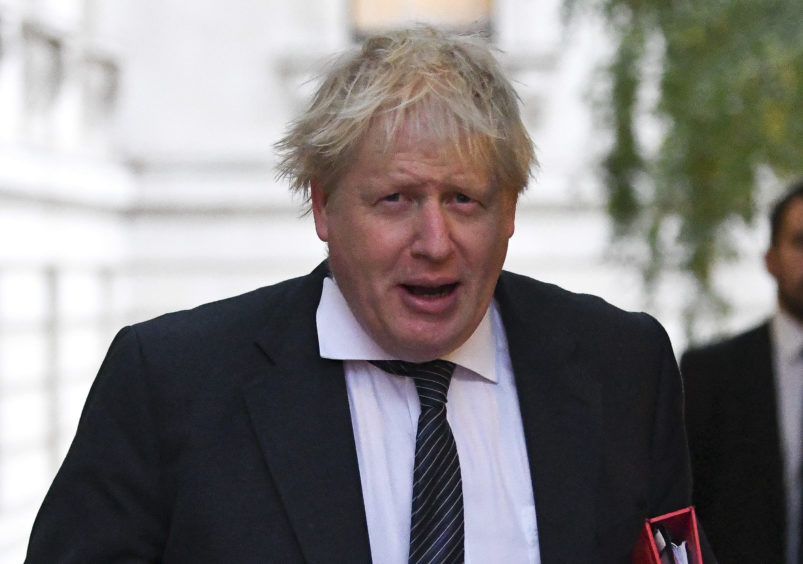 "I suppose I do dress shabbily," I agreed with a friend the other day.
"Shabby chic," said another chum. "Not really," said my original accuser.
It has been some years since I dressed well. Thinking about it, the rot set in in my mid-30s when I put on a bit of weight and could no longer close the top button on my shirts. Up to that point I had dressed as any young 20th century surger should: sharp suits, crisp white shirts and whatever garish design and extravagant width of tie was at that point en vogue. I was even known, when I had a bit of spare dosh, to visit Jermyn Street.
Replacing all my shirts with the next size up seemed a hell of an expense (also, I have short arms, and given sleeve length increases with every collar size I was in danger of resembling a schoolboy who would "grow into" his uniform). And so I stopped wearing ties altogether. It was the first step in my complete sartorial deterioration.
The other problem I've always had is massive thighs: they're like a rugby player's (though I've never played a second of rugby in my life – too sore-looking). The consequence of this was that chafing would quickly destroy suit trousers around the crotch. Replacing suits regularly did not come cheap.
I bit the bullet of middle age and moved to harder-wearing chinos. That then meant a shift to jackets that weren't half of a suit. This in turn meant a wider choice of footwear – black gentlemen's shoes just looked daft. In time, the chinos became jeans, the shoes were chosen for what we might call comfort rather than style, and the difference between my off-duty wardrobe and my work clobber narrowed sharply. Cardigans and jumpers entered the scene. Shirts were no longer ironed quite as regularly. When I started working from home, the game was up completely – elasticated trousers, t-shirts and slippers.
Once you've gone slack you can never go back. In recent years I've only worn a suit (with new shirt, sleeves down to my knuckles, out-of-date tie) to funerals and the odd unavoidable formal function. I give black-tie events a miss, and have grown used to the horrified stares that usually accompany my entry into any public room.
To my delight, the world has begun to keep pace. The tie is becoming obsolete, even at senior levels of government and in boardrooms. The arrival of the digital start-up, with their often "eccentric" boy founders, means there are people far more prominent (and wealthy) than I who dress much, much worse. The slobby geek has inherited the earth, and I am glad.
This is perhaps the sole case for Boris Johnson as PM that I can get behind. Boris can make a bespoke number from Gieves and Hawkes look like something he's picked up in a charity shop. I once interviewed David Cameron and took a fair amount of abuse when a photo emerged of the pair of us, him dressed to kill, me in a tatty v-neck and a rumpled pair of grey chinos. Boris offers no such challenge.
I realised quite how far things have come earlier this week when speaking at an event for the Law Society to mark the 20th anniversary of devolution. First up was David Lidington, the cabinet office minister, splendidly attired in a perfectly-cut Tory blue suit and pale tie. I noticed his shoelace was undone. Point one to me.
I took my place on the panel that followed and realised with glee, and perhaps for the first time ever, that I was not the most unkempt person at the table. In fact, the scene was a tableaux of descending degeneracy.
At the far end was the conference organiser, in formalwear, but with his top button undone and tie yanked to the side. Next was the well-spoken lady from the Sunday Times, who, to be fair, had made a bit of an effort. Then the chap from the Guardian, suitably attired in Guardian manwear: casual checked shirt, cord jacket, thick trousers and shoes with a sole so thick that, like a Weeble, it was impossible for him to fall over.
Then there was me, in black jeans, creased shirt (I'd been wearing a jumper, but realised it had a gaping hole in the elbow – one must have standards), long hair and beard. And lastly, to my left, sat a man who made me look like the Duke of Edinburgh. Andrew Tickell, the academic and commentator, had outdone me on every front: a flowery shirt, open to the third button, chest hair spilling lustrously over; blue denims rolled up to the ankle; and a pair of Doc Martins lurking threateningly at the end of his legs. His beard, of Gandalfian proportions, made mine resemble five o'clock shadow. His hair was longer still. These, I thought, are my people. The lawyers forced to sit and listen to (and look at) us probably had a different thought.
I must say, there is a liberation in sloughing off the uniform society demands of you. There is comfort in comfort, and contentment in rejecting sartorial vanity. In Boris, we slobs may finally have the Britain we deserve.
---
Chris Deerin is a leading journalist and commentator who heads independent, non-party think tank Reform Scotland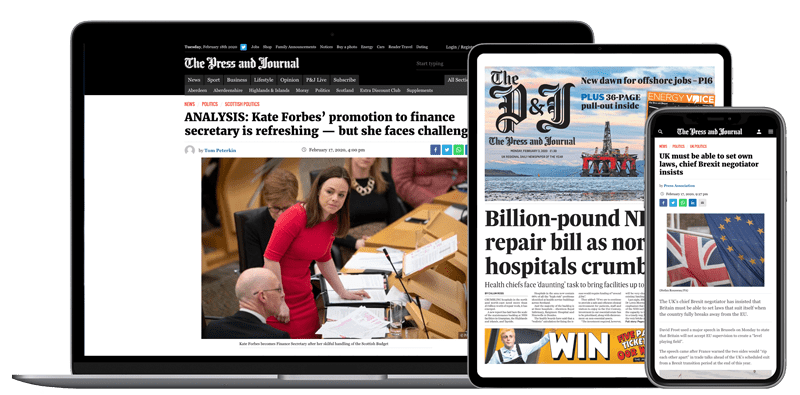 Help support quality local journalism … become a digital subscriber to The Press and Journal
For as little as £5.99 a month you can access all of our content, including Premium articles.
Subscribe