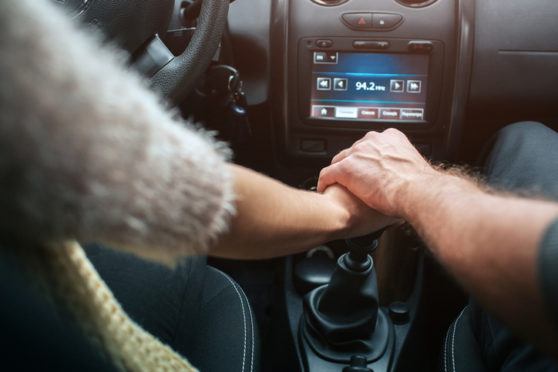 We packed up the car last Saturday and headed off to Glasgow for the day. Not an uncommon family outing, but this time with a difference: we returned home that evening a child lighter, and for good.
It's something all families face, of course, that haphazard flight of the first chick from the nest. And it's a necessary and good thing – you know her wings are strong enough to hold her up there, you're confident she (sort of) knows how to boil pasta and microwave soup, she has a colander and a lava lamp and her Netflix password and a photo of the dog, and some booze with which to charm her new flatmates.
But as any parent who has gone through it knows – or is learning as the universities gather – it is a heavy moment. The inevitable yet sharply painful end of something that was more magical than you often had time to realise, a sudden, gaping rupture in the fortress walls, an insistent and unignorable intimation that the wheel of life has revolved with one resounding click.
Can you be ready for it? Well, you can prepare. We knew for months which institution she was going to, which course, which halls of residence. The shopping had been done – the stuff of a new, independent life takes up roughly the length of a single supermarket conveyor belt, it turns out – the bags and boxes were packed, the girding of the tear ducts practised.
On the day, we cheerfully deposited her on-site, cheerfully helped set up her room, cheerfully met some of her new co-habitees, and cheerfully issued pep talks like a pair of moist-eyed Alex Fergusons. I cut about like the gruff, jokey, practical father I was expected to be. Then we left her to it. Because that's what you have to do – leave them to it. They stay, and you go. That's the new deal.
My wife and I held hands in the car all the way home. Clung rather than held, really. Whatever the opposite of ready is, that's what we are, it turns out. When we got home the change was waiting for us.
There's her room, denuded of 80% of her possessions yet still somehow a bombsite. Random socks and half-used-up tubes of make-up and oh, that's where my favourite hoody got to. Fading posters of faded YouTubers, various obsolete bits of tech (some more than a year old), sweetie wrappers and a quite astounding number of cups, glasses, forks and spoons. It turns out there isn't a fairy cutlery thief, after all.
The politics of family life has altered. Middle sister is now big sister, and is starting to realise that – it might even be good for her. There's one less negotiation to be had when we want to do anything, one less dinner to prepare each evening, and fewer clothes to wash (for now). There's an unexpectedly large amount of freed-up physical space – chairs, bathrooms, oxygen. Our eldest likes to sing at the top of her voice and has a lifelong habit of issuing random shrieks and eruptions, so it's much, much quieter. We miss her friends too – when they weren't in the house with her, they were live on Facetime. Those little quasi-family members are off to new pastures, too.
Technology eases the situation, of course. Facetime is our friend, and the texting (on our side at least) is relentless. We want to know what's she's eating – if she's eating – where she is and where she's going, who she's with, what she's wearing. Is she alright? Does she need anything? Does she need us?
The answer to that last question is no, or not yet. Each morning you wake, and she's still gone. One gets the feeling one is moving towards a condition of being tolerated and indulged. You may remember the combination of fear and excitement that accompanied your own flight to freedom, all those years ago. There's always a party, always someone to hang out with, something to do. There are fascinating new people everywhere, some of whom are about to become friends for life – which ones? There are classes to attend, vast new amounts of information to absorb, self-discipline to be learned. Horizons are opening up, and opportunities presenting themselves. You move on and grow and need different things, because you have to, because that is what life requires of you. She's *busy*.
And you know what? That's fine. There was a bit of me – quite a big bit – as we drove home through Byres Road and the rest of the West End, that envied her. There was a freshers' party at the Garage nightclub on Sauchiehall Street that night. I haven't been to the Garage for years. There was a foam party planned for later in the week, and a bunch of other nights out, the very thought of which left me exhausted. We've given her a list of our old haunts, some of which may even still exist. They're hers now, the lucky blighter.
And she'll be back in a fortnight, she promises, once freshers' week is done and the first week of classes is under her belt.
I've marked it in my diary with a smiling emoji, as if I need to. Mum and dad will be waiting. What else would we be doing?
---
Chris Deerin is a leading journalist and commentator who heads independent, non-party think tank Reform Scotland