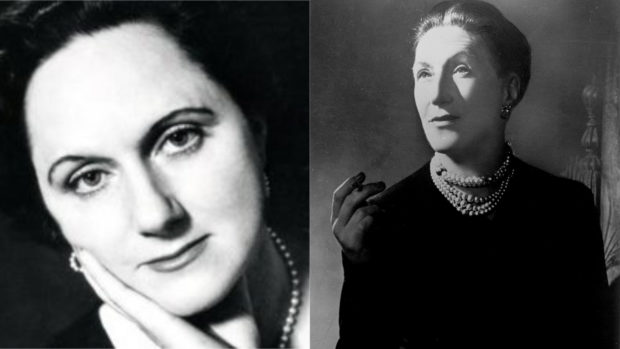 In 2014 the popular book website Goodreads examined the habits of 40,000 of its users.
Of the 50 books published that year that were most read by men, 45 of them were also written by men, and only five by women. When it came to women readers, the statistics were similar in reverse.
This is perhaps not a huge surprise, and certainly not a new phenomenon. The great Russian-American novelist Vladimir Nabokov admitted that he was almost entirely "homosexual" in his literary tastes.
Norman Mailer – typically – put it more bluntly, making the "terrible confession" that although he accepted there were talented women writers, "I do not seem able to read them… I can only say that the sniffs I get from the ink of the women are always fey, old-hat, Quaintsy Goysy, tiny, too dykily psychotic, crippled, creepish, fashionable, frigid, outer-Baroque, maquille in mannequin's whimsy, or else bright and stillborn."
It's a view. And for many years I too largely read male writers, not because I regarded their female equivalents as "Quaintsy Goysy" and not even particularly knowingly, but because through conditioning or instinct I would search out psyches and parameters and experiences that carried some echo of my own. The Goodreads survey suggests this is common practice.
As I've aged, however, my habits have changed. As middle age has hoved into view I've grown more settled in my own skin, and become more curious about alternative perspectives. For the keen reader this curiosity has become easier to pursue and anyway harder to avoid, as publishers have translated myriad works from different cultures and given a platform to minorities who for a long time were denied one. Today's bookshops are a babbling Babel of global exotica, evidence rooms that establish common humanity even amid such wildly rich divergence. I like to think this has something to do with the liberalising direction of society.
It has also become easier to explore literature's vast, obscure back catalogue, which stretches off like a Star Wars title sequence. Numerous websites, Twitter feeds and podcasts – such as the excellent Backlisted – are dedicated to unearthing lost or overlooked gems. Amazon's long tail means these rediscovered works can be in your hands within a few days.
This has been a hugely rewarding and entirely positive aspect of social media. Most recently it has brought to my shelves a weighty selection of books by a cadre of mid-20th-century English women novelists who had rather faded from public view. We might call these writers the "Excellent Women", after the so-named novel by one of their finest practitioners, Barbara Pym. As well as Pym, others include Elizabeth Taylor (not that one), Ivy Compton-Burnett, Sylvia Townsend Warner, Elizabeth Bowen, Rosamond Lehmann and Sybille Bedford. If they are having a moment in the sun, it is clearly overdue.
Their books tend to be minor comedies of manners (as a genre, for my money, England's greatest gift to literature) that are about relationships between middle and upper-middle class women, or the trials of marriage, often in quite narrow settings such as a village or an office or a vicarage. They are beautifully observed, elegantly written, expert on the nuances and frustrations that define all relations, and usually very funny.
Given the 50s-70s era in which many of the novels are set, they reflect the changes that were then taking place in society – young women nervously seek out or shy away from exciting, independent careers, young men strive desperately for the status and respect that seemed to come so easily to their fathers, and the older generation are discombobulated by it all.
And oh, the wit. In Taylor's Mrs Palfrey at the Claremont, the ageing title character is "a tall woman with big bones and a noble face, dark eyebrows and a neatly folded jowl. She would have made a distinguished-looking man and, sometimes, wearing evening dress, looked as Lord Louis Mountbatten might in drag."
In Pym's Jane and Prudence, "Prudence's flat was in the kind of block where Jane imagined people might be found dead, though she had never said this to Prudence herself; it seemed rather a macabre fancy and not one to be confided to an unmarried woman living alone."
Miss Lathbury, the central character in Excellent Women, occupies a flat above some offices: "'I have to share a bathroom,' I had so often murmured, almost with shame, as if I personally had been found unworthy of a bathroom of my own." World class, that.
I am currently surrounded by these books, newly arrived and with more on the way, and will happily spend the coming weeks amid genteel yet deliciously vicious ladies of a certain age, status-conscious and boastful old fools, decent, lovelorn young women who must pit their wits again conniving, sassy city girls, and the silver-tongued cads and bounders without whom no mid-20th-century novel is complete.
The ink of these Excellent Women is not to be sniffed at, Mr Mailer – it is a heady brew. If neglected, it can only be your loss.
---
Chris Deerin is a leading journalist and commentator who heads independent, non-party thinktank Reform Scotland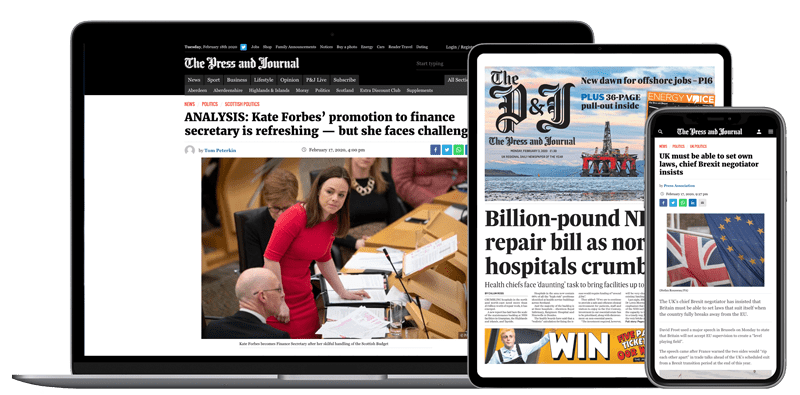 Help support quality local journalism … become a digital subscriber to The Press and Journal
For as little as £5.99 a month you can access all of our content, including Premium articles.
Subscribe