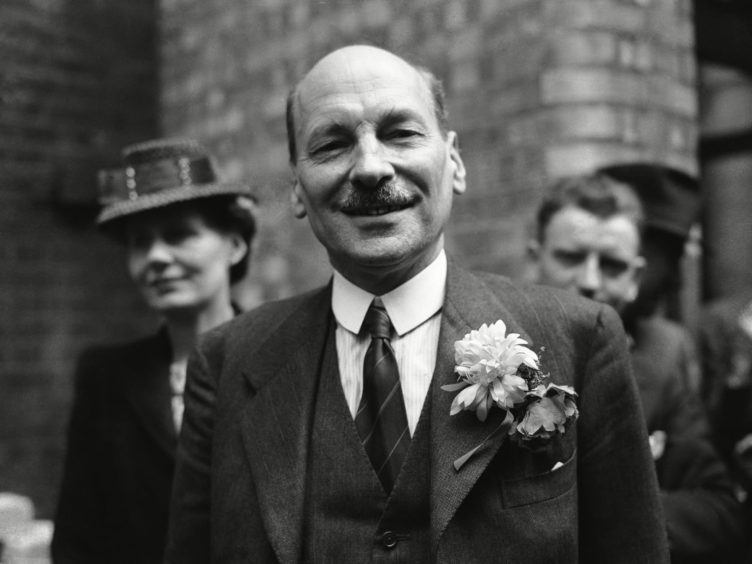 Difficult I know, but picture the scene. It's 2024 and Britain is on the verge of an election.
The nation has yet to recover emotionally or economically after a devastating war against an invisible mass killer.
Boris Johnson led the country into battle against Covid-19, but who will lead the reconstruction? History could well hold the answers.
From 1940 to 1945 Winston Churchill's approval ratings hovered around 80%, never has a prime minister been more popular before or since. With few exceptions, politicians and commentators confidently predicted that Churchill would lead the Tories to victory at the '45 general election.
In the event, he led them to one of their greatest ever defeats. Under the slogan "Cheer for Winston, vote for Labour", Clement Attlee's party swept to power, winning 393 seats and leaving the Tories in a distant second place on 197.
How was it that a victorious wartime prime minister, still regarded by many as the greatest Briton to have ever lived, could lose? Throughout the war, while Churchill remained personally popular, support was quietly shifting to Labour as socialism became seen as merely a continuation of the state controlled wartime economy. Scaremongering over left-wing economics no longer held tract with a public that had experienced rationing, conscription, profit restrictions and unprecedented levels of state spending.
There is now a genuine fear in some quarters of the Conservative Party that Mr Johnson, much like his idol, could end up being dumped out of office despite enjoying a very impressive personal approval rating with the British public.
And you can understand why: the parallels between then and now are astonishing. Prior to the outbreak, the UK resoundingly rejected a dramatic programme of renationalisation at the polls, yet four months on and we're witnessing a Tory Government taking control of the private and public spheres like never before.
We're seeing businesses hand over production lines to help the "war effort" against the virus. Number 11 Downing Street has become the guarantor for workers' wages and is paying staff and the self-employed who are furloughed or can't work due to the lockdown. We're also seeing businesses and charities being granted multi-billion pound grants and tax breaks, landlords being banned from evicting tenants and food packages being bought and delivered by the state for the vulnerable.
There's also been an almost overnight creation of a million strong volunteer army to augment the under pressure NHS. Never has Margaret Thatcher's pronouncement that "there's no such thing as society" felt further away.
This dramatic change in Britain's reality comes at a time when Labour is uniting behind a new leader, who is widely perceived to be a more credible prime minister-in-waiting. Keir Starmer might lack charisma, but he more than makes up for that with his forensic eye for detail, public service record and calm and considered manner. In those respects, he is very similar to Attlee, whose steady reliability had more appeal than Churchill's bombast as the country emerged into peace time.
It is also important to note that by 2024, Brexit – an issue which tore Labour apart and gave Mr Johnson a winning ticket – will likely be somewhat of an irrelevance compared to the devastating fallout of the coronavirus crisis.
It will of course still be argued that Labour faces an impossible task, given the losses at December's poll. But the job facing the party should not be exaggerated. In the 1959 election for example, Labour ended up with 107 fewer seats than the Tories, prompting some to call for a total re-brand of the party, such was the despair. Yet five years later, under the stewardship of Harold Wilson, Labour was back in power. In more recent times, at the 2005 election, Labour had 157 more seats than the Tories, yet David Cameron made 96 gains in 2010 and was able to form a coalition government.
Britain is of course still only at the beginning of this battle and just as in 1940, the future looks bleak and uncertain. Mr Johnson faces a health and economic crisis the likes of which have never been seen. On the health front a vaccine is still yet to be found and scientists in South Korea have reported cases of people contracting coronavirus more than once, raising the prospect of an indefinite form of social distancing. On the economic front, forecasters are warning that we are on the verge of a crash much greater than 2008, can we afford, nay, can the country tolerate another decade or decades of austerity?
Mr Johnson, an avid student of history and biographer of Churchill, will no doubt be aware of all the parallels. The prime minister will also be aware that unlike his hero, who seemingly got everything right, he could face real public anger if his government continue to be sluggish when it comes to Covid-19 testing, and if our NHS heroes continue to report a lack of protective equipment.
The question at the end of this crisis will be whether Boris, unlike Winston, can win the war and the peace from his already fragile position.
---
Dan O'Donoghue is the Press and Journal's political correspondent at Westminster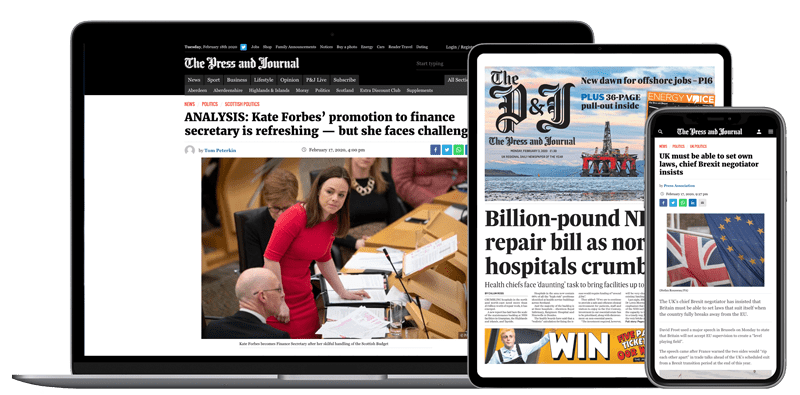 Help support quality local journalism … become a digital subscriber to The Press and Journal
For as little as £5.99 a month you can access all of our content, including Premium articles.
Subscribe