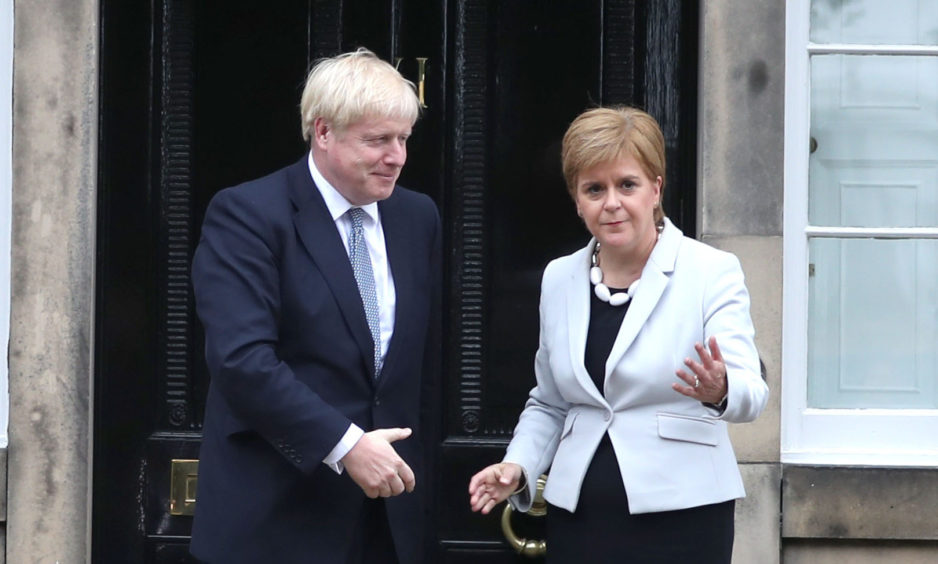 Boris Johnson's decision to walk away from the Covid-19 "four nations approach" on Monday effectively ended Britain's 300-year-old common travel area. Think about that for a second.
In the last decade we have weathered two referendums and four general elections – with them, we've endured years of poisonous constitutional debate about the future of the UK and the UK's place in Europe, yet through it all we have remained one United Kingdom.
Downing Street's decision to go ahead and relax lockdown restrictions for England ahead of Scotland, Wales and Northern Ireland this week has, in effect, sectioned off the UK.
Those living in England are now free to roam as they please, as long as social distancing is observed and they travel no further than the Tweed in the north and the Shropshire Hills in the west. Likewise for those living in the devolved nations, where coronavirus restrictions remain in full force, there is a ban on travelling to England – unless for an essential purpose.
In a health crisis of course it is sensible to follow expert advice on containing a virus, so at times, quarantining or tightening restrictions in certain locations may become necessary – but this decision has less to do with the science and more to do with the politics.
The Sage committee of scientists, which advises all four nations of the UK, puts the R level or rate or infection between 0.5 and 0.9 for the whole country, they conclude "there are no regions of the country where the epidemic appears to be increasing". Why the differing approaches then?
In the judgement of Cardiff, Edinburgh and Belfast the UK is still too perilously close to an R rate of 1 which, if reached, could kick off another surge in Covid-19 cases.
London meanwhile believes if we "stay alert" we can "control the virus".
Tellingly the decision to break with the four nation "stay at home" guidance was a communications choice and not a scientific one, Downing Street confirmed on Monday.
"Stay alert itself is obviously a comms decision", the prime minister's official spokesman said.
He hastened to add that the decision had been taken on the back of guidance, but soon after that comment was made it was reported that neither UK chief medical adviser Chris Whitty nor Sir Patrick Vallance, the government's chief scientific adviser, were asked to sign off on the new strategy.
Indeed Nicola Sturgeon revealed on social media she had found out about the change "in the Sunday papers".
Number 10's attitude towards experts and the devolved nations is one that has been on show for some time now. It was revealed some weeks ago for example that Johnson had failed to attend a number of emergency Cobra meetings at the outset of the crisis and was slow to take advice to place Britain into lockdown, which critics say cost lives.
When it comes to UK inter-governmental relations, the view could be characterised as bemused, or ignorant to, the devolved settlement.
In a host of policy fields most affected by Covid-19 – including health, social care and education – the UK government is, in effect, the government of England, since the devolved governments are responsible for them elsewhere.
Yet English MPs, Whitehall, and Fleet Street have displayed a striking and sustained inability to name England as the object of government policy in these areas.
This misunderstanding has had a dire impact on messaging and communication right in the middle of a crisis, something which Sturgeon said could cost lives.
The genuine plea from devolved leaders to Downing Street to make it clear that the majority of policies announced at the UK briefings are England only consistently goes unheard.
Johnson bristled when he was asked by Plaid Cymru MP Liz Saville-Roberts to make it clear in the Commons that on health he was "England's prime minister" only.
"I reject that completely, I think most people looking at what we're saying will see it is very good advice for the entire population of the United Kingdom", he said.
He went on to say that he respected the devolved settlement, but that carried little weight after first suggesting London had a better policy in a devolved area.
Up to now a lot of the constitutional skirmishes have been on the surface, but the break with the four nation approach to lockdown is a genuine watershed moment that will resonate beyond the pandemic. Aside from erecting invisible borders across the UK, the break in strategy could have many more consequences for the future health of the Union.
Take the furlough scheme for example, something controlled by the Treasury in London. If England is much further ahead in lifting lockdown and deems it appropriate to wind down payments what impact will that have? Scottish, Welsh and Northern Irish workers will be in the unprecedented situation of being told to go back to work by the UK Government and potentially being told to stay at home by a devolved administration.
Make no mistake, the months ahead are a precarious tightrope for the future of the Union.
---
Dan O'Donoghue is the Press and Journal's political correspondent at Westminster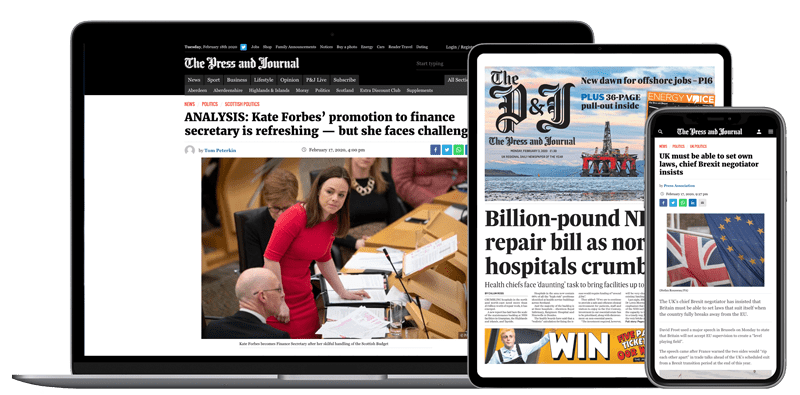 Help support quality local journalism … become a digital subscriber to The Press and Journal
For as little as £5.99 a month you can access all of our content, including Premium articles.
Subscribe