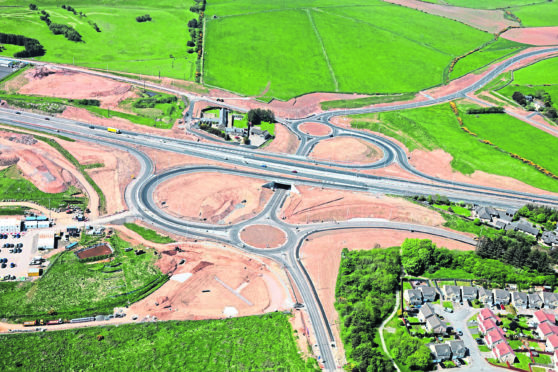 Was the child who cried out innocently and with clinical honesty in Hans Christian Andersen's classic fairy tale "The Emperor's New Clothes" a literary example of a whistleblower in action?
"But he isn't wearing anything at all," came the solitary voice in the crowd, which had turned out to admire the emperor's new "finery" that was supposed to be so good mere mortals could not see it.
Whether whistleblowing is done secretly or in front of a crowd still requires the person spilling the beans to have the courage of their convictions and prepare for an inevitable backlash.
The Emperor's New Clothes is always popular with children of a certain age of innocence who feel empowered to say what they think with brutal honesty to prove a point to adults.
Here is another example: my oldest grandson, aged seven, gazed at my wife's beautifully-baked fish pie for the first time and exclaimed, "It looks disgusting." After being scolded gently by all adults present, he added, with rising indignation and a desperation for others to see what he could see, "But it is!".
There you go, youthful innocence again. I used to say the same about sprouts.
Andersen's classic tale works on several levels – the most obvious as a moral guide for  children to tell the truth however challenging or intimidating that might be.
It is also packed with biting political satire about the royals, democratic freedom to express oneself without fear, the plight of exploited or downtrodden workers and mediocre public institutions which are in denial or covering up the truth.
Is this all starting to sound familiar?
In the Highlands and Grampian it will, with whistleblowers exercising their lung power loudly and frequently to keep public bodies on their toes on our behalf. The Aberdeen bypass delays and NHS Highland's alleged "bullying culture" spring to mind.
Let's look at Aberdeen's new bypass. Well, we can't at the moment because it still isn't open.
The AWPR – also becoming known as Aberdeen Whistleblowers' Perpetual Roadrage.
Whisteblowers have been queueing up to blow the lid on subjects as diverse as high levels of accidents during construction to the real reasons behind embarrassing opening delays.
It has missed the road turn-off marked "finished" so many times it deserves a ticket.
When road builder and key AWPR partner Carillion crashed down a huge financial pothole, we knew the impact on the Aberdeen Western Peripheral Route would be major, but trying to obtain a clear picture from the authorities has been impossible.
It shows what happens when government meets the hard-nosed world of business, and who calls the shots. The builders are in the driving seat and the Scottish Government and Transport Scotland are firmly stuck on the back seat as passengers, or hostages whichever your prefer.
Look at the earthquake which erupted under NHS Highland when five senior medics went public over an alleged "bullying culture" against staff.
It really does take courage in whatever setting to go against the flow, to be a voice speaking out against injustice when it is often easier to turn a blind eye.
For some speaking out it is easier than others. For example, the doctors who shook NHS Highland to its core, with alleged bullying cases estimated at surpassing 1,000, have safety in numbers but are powerful adversaries in their own right as respected leaders in their profession.
They were never going to be brushed aside by management and now they are on the brink of forcing a QC-led independent inquiry.
A whistleblower also brought down the principal of Robert Gordon University in Aberdeen over a potential conflict of interest which caused anger and serious unrest within the institution's academic hierarchy.
It is all very well for those at the top of their professions to do this sort of thing, but what those at the bottom of the pile? Those who are low paid and might be regarded as expendable?
Staff at an old people's care home in Aberdeenshire took it on themselves to contact the formidable Care Inspectorate, such was their concern about residents' treatment under the management regime. It was a brave and compassionate act. The home was subsequently ordered to close. Presumably, their jobs went down the drain with it.
Whistleblowing exercises can often turn out to be a waste of time or, as with social media, manipulated by rogue posts from people working off old scores with spurious made-up claims which can still taint innocent victims.
But those who do hit the bullseye have often done so at great personal risk to their own careers or financial security – or even death in some countries.
There is legal protection here, of course, but how do you prove for certain you have been discriminated against as a form of retribution at some later point? Sometimes it could be quite obvious, but it might also be subtle and hard to pin down.
UK legislation offers "protected disclosure" for whistleblowers who are acting in the public interest under clearly-defined categories of wrong-doing. It is ironic that the  "protected" element allows them to raise fears with third parties because it is a tacit acknowledgement that they might not be able to trust their own bosses.
Those who have the courage of their convictions will never be short of material for uncovering wrong-doings which undermine public trust – especially in our society where we have to put up with public bodies which profess openness and transparency with hand on heart, but do exactly the opposite.
Cover-up, concealment, deflection and denial are natural reactions in those who have something to hide from public view or believe they are beyond public accountability.
Genuine whistleblowers, thankfully, are always in tune with the public's right to know.