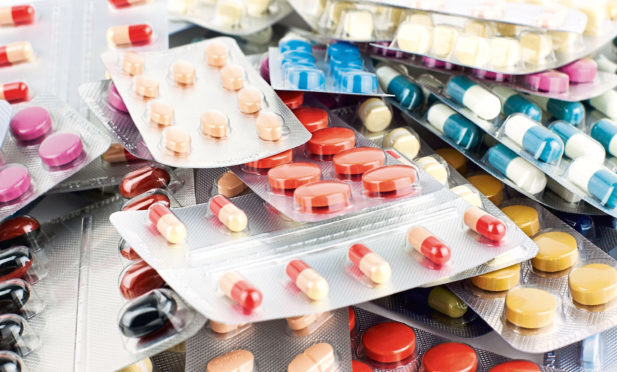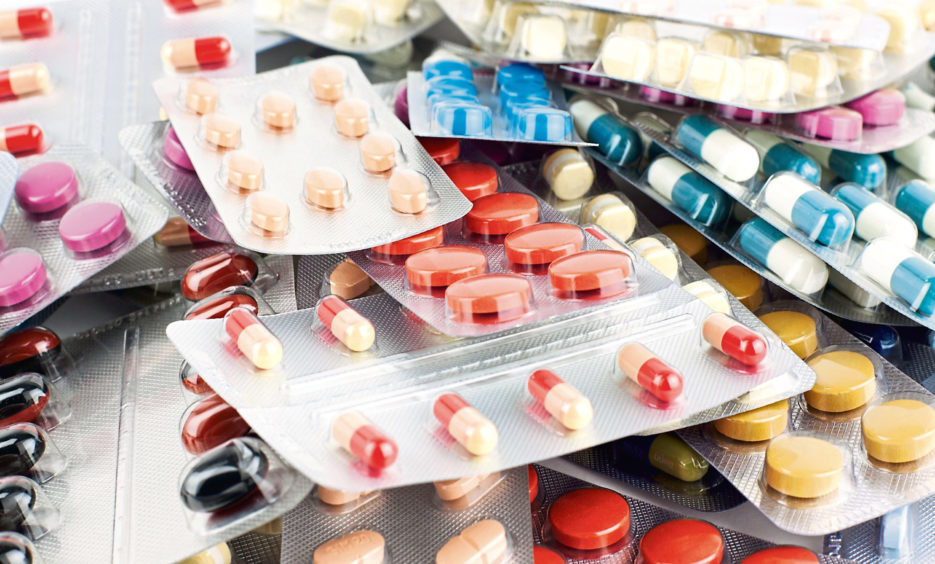 I don't for a minute think that half of the good folk of Nairn are popping anti-depressants – after all, with its bracing sea air and lovely beaches there is so much to be happy about.
A pharmacist's humorous remark about pill-popping in the town set me thinking more deeply about it.
Her world collapsed after she made a private light-hearted riposte to a visiting friend, who observed that the locals seemed "miserable".
Her career with Boots was crushed like a pill under a pestle after a ludicrous decision to give her a final written warning.
What began as an alleged confidentiality breach quickly evaporated into nothing of the sort – as the disciplinary case should have done, too.
Anyone subjected to such a nightmare might risk long-lasting anxiety and depression.
These are key factors which drive people to anti-depressant pills in their millions, with many severe cases seeking professional medical help.
Leaving the worst cases aside, do the rest have to become drug dependent when a brisk walk in the fresh air and a robust attitude to life's challenges could do the trick?
We seem to be a nation of pill poppers who can't keep the lid on.
Whether prescribed through a doctor, bought online or in a shop, it does not seem to bother us.
A brief check online shows endless varieties of anti-depressants concocted from weird plants in faraway places, which can be posted out to you or bought from a shop.
You cannot take the pharmacist literally, of course, as that would be too much to swallow.
But according to research, around three million of us in the UK are on anti-depressants. I am not sure if that means prescribed drugs only. Who knows how many self-diagnose and buy alternatives.
This probably equates to 250,000 in Scotland and in Nairn's case maybe 500? Officially, that is. A bit low? Maybe the pharmacist was right (note to Boots – I was joking).
Does anyone know what St John's Wort is?
Like many herbal remedies lost in the mist of time, it can be traced a long way back. In this case, to the Order of St John. Legend has it that this flower was used to treat wounds after battles during the Crusades.
I looked at it randomly from many anti-depressant drugs on sale.
It does seem to have anti-depressant qualities, but research is limited and contradictory. There are also possible risks from interaction with prescribed drugs.
This is an important point: many people do not have a clue about the strengths and associated side-effects from their prescribed drugs, let alone traditional herbal options.
Ironically, clinical tests have shown that while around 65% of people with depression improve using drugs on prescription, around 30% feel better from just taking a placebo substitute for the real thing which does not contain medicine.
Which makes you wonder if positive thoughts and actions are more effective than drugs with this condition.
In other words, the drug is not the magic bullet for our troubles – it just masks them.
A roof does not solve a homeless person's problems.
A bundle of past personal disasters and mental disorders can project someone to a park bench or cardboard box at the side of a street. They still have those problems when someone rescues them from their current predicament and puts them under a roof. It does not fix the underlying problems.
We all suffer from anxiety – that's life. But our coping mechanisms are different.
Every day is a series of challenges, hurdles, obstacles and potential threats.
Some victims never shake off psychological scarring such as combat stress, child abuse, bullying and personal tragedy.
But when a third of people suffering from depression get better on a placebo with nothing in it, you wonder if many don't need pills at all.
We often say that when things are going really well, life trips us up. But most people seem able to dust themselves down after sleeping on it or concentrating on other things. Later on, a solution appears or things don't look so bad after all.
For others, they might fail their driving test or exams, lose out on job interviews or can't get or keep a relationship – and suddenly they have "depression".
Let's turn this on its head: anxiety or nerves can actually be good because it can bring out the best in us when facing a challenge. Look at actors paralysed by stage fright, but perform better on the only drug they need – adrenalin.
Literary genius Charles Dickens, whose well-documented depression took root during a horrific time working in an ink factory when very young, was a serious daily walker covering miles in rapid time because it soothed his mind as well as stimulating creativity.
Doing some moderate exercise every day for this reason is not as daft as it sounds, but a realistic antidote to depression and anxiety. They are on an NHS activities list for easing depression and feeling better – without the drugs.
A chemical called serotonin in the brain helps you feel better. Prescribed drugs like Prozac are supposed to stimulate that, by releasing more serotonin.
But here is the point: extra serotonin is also released by moderate exercise, giving you that relaxed and positive feeling afterwards.
Go for a walk somewhere, it might cheer you up. Try Nairn, for example.