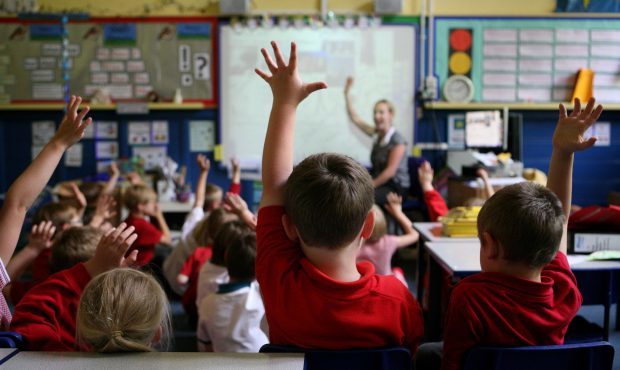 Picture the scene – an everyday domestic event as a family group enjoyed themselves at a play park somewhere in the north-east.
Within seconds it exploded into an ugly, frightening confrontation.
A child had thrown a spectacular tantrum in that special way which puts foot-stamping at any other age in the shade. It's a force of nature that every parent faces when toddlers go through the "terrible twos" – and often "threes" for late developers.
It takes humour, diplomacy and nerves of steel to show who is boss in this age-old battle of wills – lose it at this stage and you probably lose your authority forever.
In a twist of fate, a woman of mature years – a total stranger – found herself embroiled in this uproar as she came within the child's range while edging past and  found herself on the receiving end of a blow.
What became clear to onlookers was that the woman was not in the best of health.
Annoyed, she aimed a choice word at the child which you won't find in any dictionary.
There was a deathly silence as mum, dad, child, siblings, injured party and one or two observers who were taking a keen interest digested what had just happened.
It lasted no longer than the time between two racing cars at the opening bend of a grand prix.
You could say all hell broke loose.
Some might have expected embarrassed apologies all round before moving away quickly.
But mum and dad took extreme exception to the way in which their little darling had been addressed by the injured party and a tirade of abuse followed in her wake.
This unpleasant state of affairs showed no sign of abating anytime soon, so one of the onlookers in the park offered his services as potential peacemaker.
This is a precarious role at the best of times, as we have seen in court cases where the peacemaker's attempt backfires and he suddenly becomes victim. And so it came to pass again as the gallant intermediary found himself on the receiving end and it escalated another notch into potential brawl territory.
Luckily, out of this toxic pool of over-reaction a modicum of commonsense managed to come spluttering to the surface gasping for air. An uneasy truce of sorts broke out – on a par with that which exists between North and South Korea.
I did not witness this first hand, but I have an impeccable source who did.
What is the moral of this tale or its relevance to other matters?
I can see the stark and differing perspectives through the eyes of the adult combatants, but what about the child?
Generally, does regular exposure to extreme anger and aggressive over-the-top behaviour within the family at a tender age damage young children psychologically – and shape their characters in a mirror image?
They say our characters in adult life are moulded by the age of five.
So, there are lessons here. There are also hard lessons coming out of schools across the north-east as union research at two local authorities revealed that 90% of classroom assistants who responded said they had been physically or verbally abused at school – and even been subjected to "daily beatings".
Being punched and kicked, spat and sworn at in the classroom seemed a common feature of the abuse.
Where is this shocking behaviour coming from? I would have the temerity to suggest it's coming straight from home, where they have no role models or rules and their parents are just as bad.
Poor levels of support from bosses within the education system for teachers and classroom assistants appears to be a serious aggravating issue.
Based on the research some schools appear to be battlegrounds as a result of this dysfunctional mess.
The biggest finger of blame has to be pointed at parents. It is their job to prepare children to act in a decent, respectful manner and know the difference between right and wrong, but many are failing abysmally.
It should be the same at school – clear boundaries must be laid down, children challenged vigorously over poor behaviour and the authority of the adults running schools reinforced consistently by those at the top.
The distance between teachers and pupils seems to have become blurred over the past 30-40 years – sometimes it's difficult to tell who is the teacher and who is the pupil.
You can't help thinking that some children rule the roost in class.
Everyone has to know their responsibility at school or face consequences. That should also apply to parents if society had the guts or the law had teeth to make it happen.
The official response from local authorities to these awful figures seems to tread gingerly between a dual duty to help staff and pupils "thrive" equally, yet staff believe they are being thrown to the wolves by their own bosses.
Surely the priority must be to get the staff situation right first before you can create a platform for pupils to "thrive", even if that means weeding out poor staff as well as problem children and parents.
You cannot keep glossing over rotten wood.
It's a huge challenge – and it is not going to be a walk in the park.
---
David Knight is deputy editor of the Press and Journal