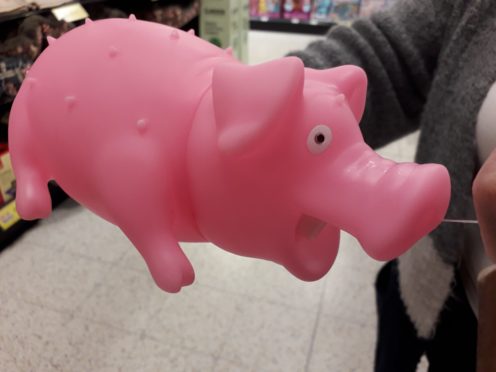 You know that sinking feeling when you are well into a long journey and think you've left something important back at home.
It was a bit late for me to return to Aberdeen as I was 37,000ft above the Andaman Sea somewhere between India and Thailand.
So, I just fretted away for the rest of our flight. Around 6,000 miles later I was finally able to rip open our case. It was like scratching an itch I had not been able to reach for ages.
Bliss, relief and joy. We had packed it after all – our £1.49 squeaky plastic pig from Home Bargains, which was a surprise gift for my brother-in-law's pet dog.
It was a special occasion reunion in Thailand and the plan was for him to take it 6,000 miles back to Spain, where he now lives. I doubted if it would have any energy left to squeak by then, and you might wonder why we didn't just post it direct from north-east Scotland to Spain in the first place and save the stress.
Travel can be very illuminating. French novelist Gustave Flaubert (of Madame Bovary fame) observed: "Travel makes you modest. You see what a tiny place you occupy in the world."
I certainly did after another piece of our luggage vanished. Modest? No. Frustrated and angry with my airline's response? Yes. I'd also had a run in with my travel insurers, which made me feel minuscule, too.
It appears my case never left Heathrow and it took one of the world's biggest airlines six days to reunite us.
That is when the buck-passing began over reimbursement for expenses. I am sure P&J readers have similar stories, but no public platform on which to highlight how big institutions are so poor at getting the small things right.
All that stress is unhealthy. Cosmic rays from flying closer to the stars and moon don't help either. Don't panic – occasional flyers are OK, but I read research which claimed that for some international jet-setters or cabin crew the side effects might be the equivalent of smoking 20 fags a day.
Talking of the moon, the classic Sinatra swing version of "Fly Me to the Moon" (or "In Other Words" as it was known originally) became synonymous with Nasa space missions and moon landings.
I hope astronauts don't use my travel insurers. I had a big falling out with them a couple of days before journeying to the other side of the world.
I discovered they added a £30 premium to my world travel insurance because I had indigestion. Not at the time I rang them, but indigestion in my recent medical history. I ask you, can you believe it?
This is an "SP" trap by the way, the "small print" which insurers use to avoid paying you anything.
It was due to a big operation I had last year and medication I was receiving to suppress indigestion, which plays havoc with anaesthetic apparently.
So now it was classed as a travel risk. Tell me – what were the chances of me being airlifted from Thailand to Aberdeen with indigestion?
Worse still, I was also obliged by the "SP" to declare that I had prostate cancer in the previous 12 months. I stress "had" as opposed to "have". There is a big difference.
I tried to explain I was cancer free after being given the all clear following surgical removal of my prostate.
Not good enough. Another £30 please. The very mention of cancer was enough to inflate my premium further.
My robust counter-attack – that I could not possibly be airlifted from the Far East with prostate cancer as I no longer had a prostate – fell on deaf ears.
There was a solution to avoid paying the extra £60: I just absolved them from any responsibility for those specific two things. Simple, but annoying.
"You'll be OK for everything else like breaking your arm," she said cheerily.
That was strangely comforting, but I object to cancer patients being stigmatised to make a profit – or anyone else with a serious medical background who can still lead a normal life.
It needs to be addressed by whoever polices the insurers.
While on holiday I developed an addiction to Eggs Benedict in our hotel. I calculate I wolfed down 30 poached eggs in two weeks. What would my insurers say? "£30, please", perhaps.
Experiences like this can make travellers feel very small indeed, as Flaubert noted.
Big institutions are good at selling dreams, but not at soothing nightmares when they get it wrong.
Bizarrely, on the luggage front the solution does not lie in London (where it sat forlorn and abandoned for almost a week), but has been fobbed off on a seemingly innocent partner airline in Bangkok.
Don't ask me why, but it is all wrapped up in the Montreal Convention, which covers lost-luggage compensation. I don't know if anyone outside Montreal has ever read it, but as with insurers the starting point for airlines appears to be how to avoid paying out.
I think they hope you give up making a luggage claim to avoid driving yourself mad.
I suppose I could turn to my insurance company for help.
---
David Knight is the long-serving former deputy editor of the Press and Journal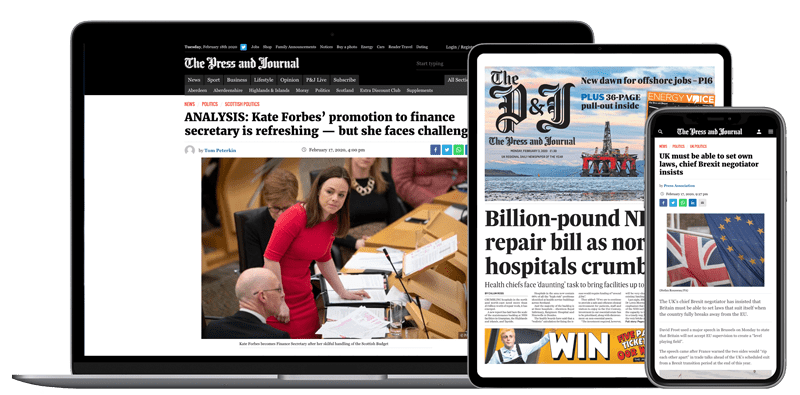 Help support quality local journalism … become a digital subscriber to The Press and Journal
For as little as £5.99 a month you can access all of our content, including Premium articles.
Subscribe