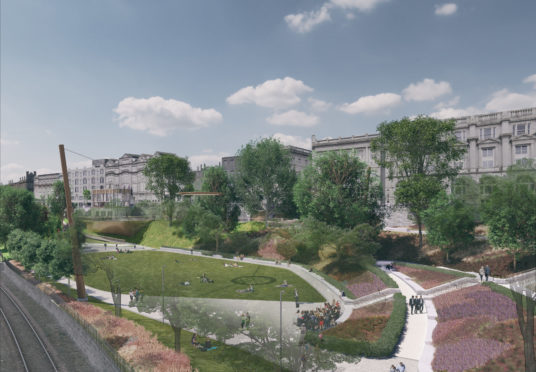 Do you remember when a British Airways flight to Dusseldorf went to Edinburgh by mistake?
Well, I think Flybe are doing their own variation of this, but it's pre-planned and they are being more open about it.
I was trying to book a direct flight with them from Birmingham to Aberdeen the other day and discovered I faced going to Jersey first, as a one-stop flight depending on which time I chose.
Yes, that is 300 miles in the opposite direction before coming back on another flight with them from Channel Islands to Granite City.
So, I would hang around for a 90 minutes in Jersey after flying 300 miles south instead of north, before another flight north of 730 miles to Aberdeen.
There was an alternative, but that seemed to involve a similar merry-go-round via Belfast with a journey time of six hours – I could be half way to Singapore in that time.
It could be worse: there was a two-stop Flybe offering from Birmingham to Edinburgh, then to Manchester before finally connecting with a flight to Aberdeen.
I started to wonder if Scotrail was advising Flybe on timetables.
Not surprisingly, I chose a direct non-stop option at the usual one hour 25 minutes from Birmingham to Aberdeen, even although it was not at my preferred departure time.
Such are the economics of air travel in turbulent financial times amid Flybe's efforts to re-position itself after a takeover. But it also highlights the continuing fragility of air routes to the north and north-east.
The episode made me think of how baffling this must be for tourists and other visitors heading to Aberdeen and the north of Scotland at a time when the city and other places in the region are trying desperately to reinvent themselves – and become more attractive to visitors.
Convoluted travel times simply put people off.
Virtually all of Scotland's local authorities are crippled financially, while striving to remain competitive. Aberdeen, for example, is pushing hard to transform itself with a range of expensive public projects while carrying £1billion debt.
Elsewhere, the Highlands has its NC500 road route money-spinner and ambitious plans for Inverness Castle. Moray is reaching for the stars with space travel.
The highly successful Nuart public art festival in Aberdeen, where buildings became a blank canvas for talented artists, is a good example of how it is trying to paint itself in a new light.
The thorny subject of Union Terrace Gardens (UTG), the iconic yet largely ignored sunken park of great beauty in the heart of Aberdeen, is again causing participants in a row over its future to sharpen their swords.
It is ironic that there are concerns over rising yet predictable costs of transforming UTG to make it relevant and complementary to the changes taking place all around it.
When the engineering masterpiece of creating the new elevated Union Street above a congested and almost impenetrable 18th century city below (the "Granite Mile") was completed in the early 19th century, it had sapped so much money out of the city finances that it declared itself bankrupt.
But was it worth it? Of course it was. The city's transformation from an aesthetic and economic viewpoint was extraordinary, and included the construction of Union Bridge above what is now UTG – the world's biggest single-span granite bridge.
Civic and business leaders of the time had the vision and guts to drive it through despite many doubters.
This grand street is now a shadow of its former self, but that is a sign of the times affecting all of our high streets. That should not be allowed to cloud its enduring historical and architectural importance.
This interpretation also fits its troubled neighbour UTG like a glove.
The gardens project has dragged on for far too long and saw a divisive public referendum in the city seven years ago. There was a clear majority in favour of transformation then, which was subsequently ignored by politicians (sounds a familiar theme and a portent of things to come after the mega referendums of 2014 and 2016).
Now UTG has risen from the ashes in a new guise and work should start in the summer. Of course it is worth pressing on despite rising costs otherwise this iconic gem from the past will remain an irrelevant and sadly ignored hole in the ground.
Some say the new £25million price tag makes it a total waste of time given neighbouring Union Street's decay and fall from grace. Yet it could give Union Street the injection it needs to restore some zest.
Some said Aberdeen's new by-pass was a waste of time, too. And there might even be some who would like to see Aberdeen airport close at 11pm again, as it used to a few years ago, which was blamed at the time for holding the city back.
Opponents to grand schemes will always compare them with more useful things on which to spend the money. You could build 20 primary schools with the £25million UTG budget, but that is not the point.
This is about buying into a new look Aberdeen in which people can take pride and compete with other Scottish cities with similar visions. If people want UTG to remain an abandoned hole in the ground they might as well sell it to Tesco who might put it to better use.
As with the Union Street pioneers of 200 years ago, UTG is crying out for civic leaders with vision and determination to rise above petty squabbling and get the job done as part of this essential transformation.
If Aberdeen can make itself a must-see attraction, maybe the flights will improve, too.
---
David Knight is the long-serving former deputy editor of the Press and Journal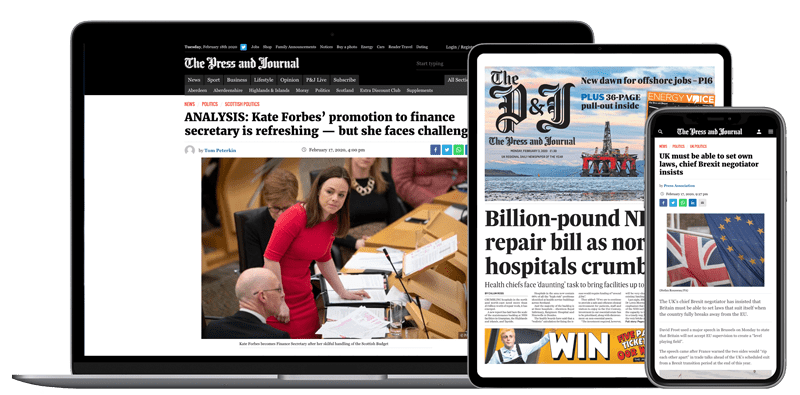 Help support quality local journalism … become a digital subscriber to The Press and Journal
For as little as £5.99 a month you can access all of our content, including Premium articles.
Subscribe