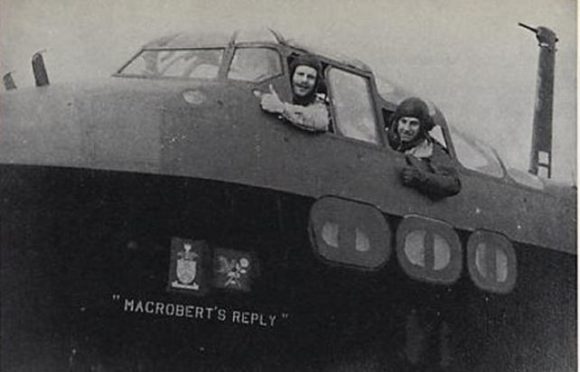 My Irish mother endured a difficult childhood with zero prospects before emigrating from Cork to the UK as a teenager with her family of 12 – so one piece of advice she passed onto me had a huge impact.
"Don't end up in a dead-end job sweeping floors in a factory," she warned darkly.
It was her mantra. She hammered it into me and my brothers as we were growing up on a sprawling council estate.
So I was able to ruminate on this advice at my leisure several years later as a teenager in my first job – as I pushed a broom through a dusty, freezing warehouse every day.
Oh, the irony of it.
It was so cold in this cavernous black hole, with massive doors left open come rain or shine on the orders of the grumpy warehouse manager, that I wore three jumpers most of the time. When it was quiet my core task was removing thick dust from towering floor-to-ceiling shelves, or sweeping the floor for a change just to liven things up.
In another life I would have been good at swabbing decks in the navy.
I was convinced the dust had been there for around a century – a bit like the only other warehouse "trainee" Bill, aged 82, who chain-smoked all day (and swore it never did him any harm) and wore what looked like a doctor's white coat.
In fairness, it was an apprenticeship of sorts – learning the wholesale trade from the bottom in readiness for the day I would step out as a commercial representative to sell engineers' tools, nuts and bolts to car factories.
The trouble was, I knew I was like a countersunk screw in the wrong-shaped hole.
But if gave me some badly-needed self discipline and a sense of reality about the world – and a yearning to do something else.
I dreamed all day of being a cub reporter. And, thanks to various twists of fate, luck and the benevolence of certain influential people, I found a home in journalism – and clung on when it looked like I might be evicted from it early on.
I was rather poor raw material, but I had tenacity in the face of adversity if not much else, and stuck at it.
Is this lacking in young people today? We hear a lot about the millennial generation who expect something for nothing – or just cannot be bothered.
Actress Emily Atack, who was in I'm a Celebrity…Get Me Out of Here, said recently that young people like her were in a "quarter-life crisis club" and "forced into adulthood when we still feel like teenagers".
I look at students who swamp HMO ghettos in formerly pleasant residential streets around Aberdeen University campus and get what she meant. Many strike me as living in adult bodies, but still have the mannerisms and mindset of children.
I was watching Love Island the other day (for research purposes, obviously) and one of the glamorous contestants claimed we would run out of surgeons eventually because young people could not be bothered to study difficult stuff.
It's not as daft as it sounds.
An eminent physician recently bemoaned the fact that student surgeons were losing finger dexterity in their hands, which was essential for surgical operations, and blamed it on computer games.
But age should never be an excuse for ducking challenges.
I think about RAF aircrew in WWII who were flying almost suicide missions at 21.
And Wimbledon tennis sensation "Coco" Gauff who, at the tender age of 15, announced her arrival by demolishing legend Venus Williams a few days ago.
Age should not be a barrier, but it is not only about determination and willpower – you also need the right kind of guidance and to create your own lucky breaks.
I was staring into the eyes of a remarkable woman in a picture on a wall at her former country mansion in Aberdeenshire.
Lady Rachel Workman MacRobert was the driving force behind what is now the MacRobert Trust, a hugely influential north-east charity which exists to help, among other things, young people from disadvantaged backgrounds achieve success through training and scholarships.
The trust was born out of her own terrible personal tragedy.
In uncanny echoes from the film Saving Private Ryan (based on the Niland brothers from New York), two of her sons in their 20s were killed within six weeks of each other while flying wartime RAF missions in 1941. Her third son had died three years earlier in a peacetime air crash.
Her defiant response was to dip into her fortune pay for a new RAF bomber – and named it "MacRobert's Reply" – to take the fight back to the enemy.
She launched the charity to honour her sons and offer young people chances which they would not otherwise encounter.
I think of the tragic "lost generation" of young people at the former Oakbank "approved school" in Aberdeen (the subject of an excellent series in the P&J last week by Calum Ross) and how the system failed many.
It made me wonder if containment rather than attainment is still the driving force in a lot of places.
---
David Knight is the long-serving former deputy editor of the Press and Journal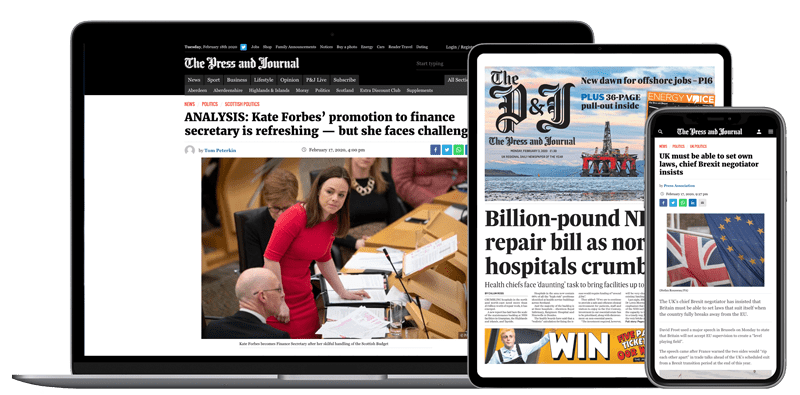 Help support quality local journalism … become a digital subscriber to The Press and Journal
For as little as £5.99 a month you can access all of our content, including Premium articles.
Subscribe