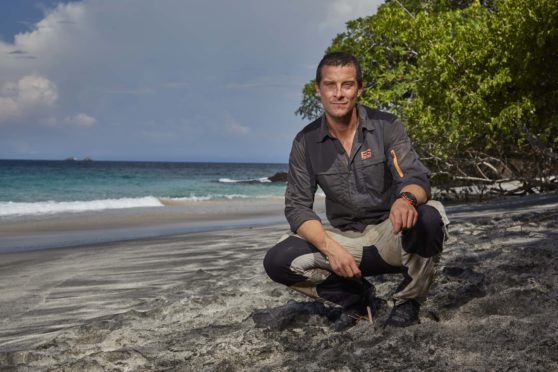 Are you like me and find that certain quotes stay locked in your head for years, never to be erased or forgotten?
Some of mine seem to reflect tenacity in the face of adversity.
"Theirs not to reason why, Theirs but to do and die, Into the valley of Death Rode the six hundred" – Charge Of The Light Brigade, Tennyson.
"Water, water, everywhere, And all the boards did shrink, Water, water, everywhere, Nor any drop to drink" – Rime Of The Ancient Mariner, Coleridge.
"The big fat rat ran down the street with my cheese sandwich this morning."
Sorry, that's a mistake. This was the first translation in my "learn Spanish in a week" course, which I started 1,700 weeks ago by my reckoning and there is still no end in sight.
And finally: "Nobody puts one over on Fred C Dobbs".
This immortal line was uttered by Humphrey Bogart, who played Dobbs in the classic Oscar-winning 1948 film Treasure Of The Sierra Madre.
The film is a masterclass of mistrust, treachery and paranoia as three men with an insatiable lust for money hunt for gold in Mexico. It's also a raw lesson in human psychology as strangers are thrown together under pressure.
Dobbs became an inspiration for Walter White in hit TV series Breaking Bad.
I thought of Dobbs again as I watched Bear Grylls' Treasure Island, which ended its run on TV last week.
The basic idea was simplicity itself: put a mixed-age group on a remote Pacific island to fend for themselves with food and water in short supply.
Prize money of £100,000 was split into various amounts and dropped in boxes over the jungle by helicopter for them to find and fight over.
They could play finders-keepers or share.
You've guessed: They divided into both categories, and the fireworks began.
Being selfish and greedy is a natural human condition, whereas an altruistic desire to share with others less fortunate than ourselves is hard work and rarer.
Moral dilemmas and trials of conscience ensued. It might seem like another reality show, but it really took the lid off basic human nature when it comes to hard cash.
There is nothing illegal about keeping money gained lawfully even in the face of public outrage, of course. But is it right morally?
Three successive Thomas Cook chief executives are said to have pocketed £35 million between them in salaries and perks as the company went down the pan, with staff facing losing their livelihoods at a stroke.
But how many of us would actually pay any of it back if we were in their shoes? Unless an inquiry forced our hands, that is.
Greed is often fanned by a sense of insecurity or existential threat, but psychologists argue that the desire is never satisfied and burns away endlessly as lavish lifestyles need constant feeding.
The counterargument is that without selfishness and greed, great things would never have been achieved by mankind.
Altruism is an honourable yet fragile virtue, but it blossomed on infertile ground in a TV reality show built on greed.
Another fascinating aspect of the show was how it showed group members bridging the generation gap despite a shaky start.
There was a Lord Of The Flies twist (but without the violence of William Golding's novel about child castaways on an island) when two alpha males who refused to share their cash wanted to form a breakaway group away from weaker, older members.
But it was two of the youngest – an unlikely pairing of double-glazing salesman and plumber in their early 20s – who blocked a breakaway, and called for the money to be shared fairly. It was a striking lesson in how age differences do not have to be a barrier as the young men threw a protective arm around two women, aged 58 and 75, who were the oldest and most vulnerable.
In the finale there was even a conversion on the road to Damascus for the "baddies" as team spirit triumphed in the face of constant hunger, thirst and financial temptation.
A super-fit former commando oblivious to anything other than grabbing all the cash for himself finally conceded: "The idea that money can be kept separate from survival here…well, I'm not so sure now."
Someone who studies differences and obstacles in social interaction between generations is psychology professor Louise Phillips, of Aberdeen University.
"What was going on there can only be described as a mirror to society as a whole", she told me after we arranged to watch the same episode at different times and compared notes.
"It was clear that even although the older women could not compete with the youngest men in hunting through the jungle for money, they made invaluable supporting contributions in other ways to enable them to do it.
"In society, young and old people are often separated by an invisible barrier and live within their own bubbles, but there is actually a lot they can learn from each other and enjoy the benefit of this."
She added that older people often felt lonely and cut off from their communities, yet their life experiences were invaluable to the young.
Professor Phillips is now seeking a research grant to carry out further work to share with community and council groups interested in forging closer links across the generations.
Back on the island they decided to split the profits in an Aesop's Fables moment as it slowly dawned on them that the moral of the tale was they all played their part big and small.
But it was hardly share and share alike.
They sailed off into the sunset with significantly different amounts rather than equal shares, which only goes to show that some were still more equal than others.
---
---
David Knight is the long-serving former deputy editor of the Press and Journal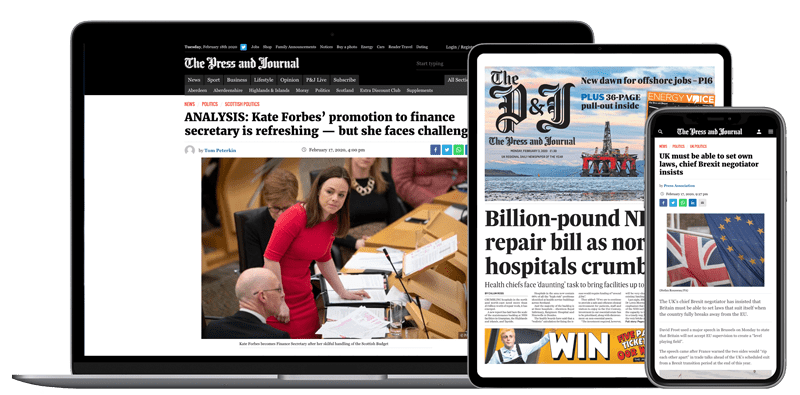 Help support quality local journalism … become a digital subscriber to The Press and Journal
For as little as £5.99 a month you can access all of our content, including Premium articles.
Subscribe