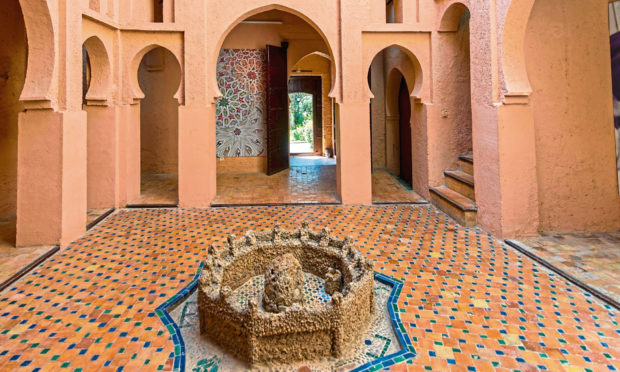 My first memory of self-isolating came after I fell over at a kasbah in the Moroccan port city of Tangier. Only seconds earlier I had warned tourists behind me to watch their step because it was dangerous underfoot.
As I turned back, I immediately tripped and crashed down – now I was staring up at them from a prostrate position on the ground.
I felt something "go" in my thigh.
My fast-swelling leg now seemed borrowed from the Michelin man.
I was not keen on a trip to Tangier A&E, so I staggered on somehow with our walking tour through the colourful sights and sounds of the kasbah market. My shrieking undoubtedly added extra embroidery to this rich tapestry.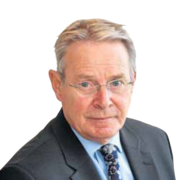 I sat for a while at a fountain in the beautiful inner courtyard of a former palace, which is now the kasbah museum in Tangier, but it was a blur.
With a leg as stiff as a baseball bat I reported to the ship's doctor on our cruise liner. After examining my thigh, the stern-looking east European woman in a white coat began to speak.
I anticipated she was going to offer comforting words and a few paracetamol.
What she actually said was: "I think you might need to be taken off the ship to hospital." My legs started to buckle even more, but we agreed to wait until the next day before deciding.
I went straight into self-isolation, or to put it more accurately – into hiding with plenty of gin and tonic.
There was no way I was going to walk the plank – it was only day two of our voyage and I had just paid a small fortune to upgrade to a premium five-star booze package.
I managed to avoid the doctor for three days, like something out of Carry On Cruising, until the deck 11 lift opened after breakfast – and she was staring back at me.
"How are you?" she inquired with a steely glint in her eyes as though she had cornered me at last.
"Much better, thanks," I lied.
And with that I hobbled away across the deck with a heavy limp. All I needed was a crutch and a parrot to complete a very passable Long John Silver.
I got a scolding from my GP when I arrived back in Aberdeen. She diagnosed a cavalier attitude and inability to heed official advice.
Fear of serious consequences can influence our behaviour in many ways, but this episode has a familiar ring about it today.
With coronavirus, many are facing difficult decisions.
The second time I went into self-isolation was in February after arriving back from abroad with a heavy cold.
I was sent to Aberdeen Royal Infirmary for a coronavirus test, which was negative.
But just 48 hours of self-isolating away from my wife in our spare room like a masked Phantom of the Opera was bad enough.
I got up to speed with enhanced, almost Howard Hughes levels of hygiene.
There was an excellent book I read years ago about Hughes, the billionaire aviation and movie mogul.
It was called "The Hidden Years" by James Phelan.
It was about the extraordinary germ phobia and hermit-like self-isolation of Hughes in his later years, and final mental meltdown.
His staff were reputedly instructed to wash tins of peaches before they opened them. Maybe he was right, after all.
I am tired of staring inside expensive kitchens of "celebrities" from my sofa on daytime TV as they isolate at home.
OK, it's sensible, but is it really that much hardship when there is nothing wrong with them?
One was asked by a presenter how he was feeling as he whisked up a meal for the cameras in his fancy designer kitchen.
"Oh, I'm bearing up," he replied with a sigh.
Really? Poor thing. What does that say to ordinary people facing financial ruin or key staff terrified as they go to work?
We hear a lot about herd immunity, but I am worried about the same herd stampeding back to normal life too soon if they think it's all over.
We are not out of the woods yet. A major slowdown of new cases and fatalities is vital, especially if the big bad wolf is still lurking in the woods.
The day after UK deaths rose by a shocking 938, hysteria was sweeping our endlessly doom-laden TV news over when the lockdown will end.
Such talk is utter madness.
I watched harrowing footage a few days ago of critically ill coronavirus patients in a hospital ward, and an emotionally shattered woman describing how her husband was clinging to life on a ventilator while his organs were closing down.
This is why the lockdown goes on for now, until we can ride out the storm.
I keep humming the catchy title lyric from a song by the Smashing Pumpkins – "We Only Come Out at Night" – adapted by Apple for an advertising campaign about taking better pictures at night.
I have my own version, which I wished they played instead: "We Only Come Out When It's Right".