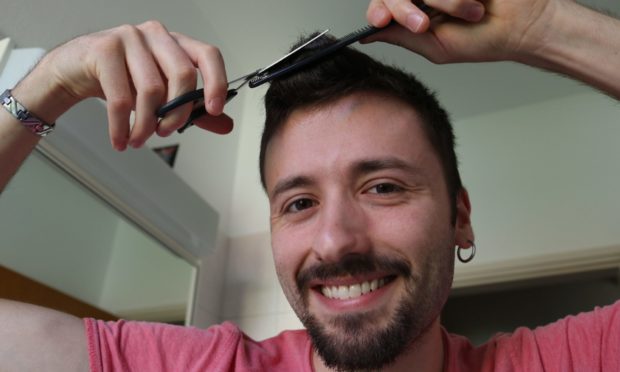 My son witnessed an extraordinary scene as he travelled through China some time before the coronavirus pandemic erupted.
Before you ask, it was nothing to do with those hideous live-animal markets which look like a horror film. He was aboard a train, heading for a rural mountain-top retreat run by a Tai Chi master.
Such journeys are colourful and occasionally alarming experiences for unprepared westerners. At one point he observed a Chinese gentleman make his way towards the toilets, but halt at a section where two carriages were linked together.
This is where a train jumps and gyrates like a heavy swell at sea.
While the train swayed about as it sped along the track he produced a large pair of scissors from his jacket. And, as he lurched about off balance, he began to trim his nasal hair. My son could barely bring himself to look – like watching a death-defying circus act – but the nose clipper survived the hair-raising episode.
I tried to do something similar while staring in my bathroom mirror once, with disastrous consequences –  and it took ages for the bleeding to stop. In fact, a few weeks later I was sent to Aberdeen Royal Infirmary for the wound to be cauterised.
Two marvellous medics, who looked like miners with lamps strapped to their heads, peered up my nose with the aid of a tiny camera. I could just see the image on their screen: through a lens inside my nose it resembled a chasm the size of the Bullers of Buchan.
Many of us lockdown inmates will be eyeing our scissors with a view to do something with our hair before it grows out of control.
My son and his three boys have already gone for DIY mohicans. It's the sort of thing you do when going stir crazy.
I have a feeling that this isn't the last of the mohicans.
Some research showed me that the hairstyle favoured by mohican, or mohawk, native tribes was actually a square patch left on the crown, with the rest of their hair plucked out by hand. I believe the style we know as mohican was actually attributed to pawnee native people, but who's arguing? I hope a nerdy quiz question comes up on this as I will be fully prepared.
They were also popular among US paratroopers in World War Two to enhance their fearsome aura in the face of the enemy. I saw evocative grainy old pictures of airborne troops sporting mohicans as they shaved before battle.
My grandfather used to give me a "bowl cut" when I was a child, which I think he learned in World War One. But I faced ridicule when I went back to school on Monday mornings after haircut – not just from classmates, but teachers too.
I never told him because I loved him too much. He was ahead of his time with the Peaky Blinders look, though.
I'll wait until my wife has cut our pet miniature schnauzer's coat. If that goes well maybe she will do mine.  Or I'll do the front and leave the back to her. But that might look like two different groundsmen mowing a football pitch in their own styles.
People have been appealing to barbers to fix DIY haircuts which have gone wrong, apparently. Tutorials are appearing online.
We can't wait for barbers and other businesses to open again, but how many will achieve it given the economic meltdown and anger over the government emergency loans scheme?
One thing which will carry on indefinitely is social distancing – both formal and informal – even when some kind of normality returns. People will be so wary after after this nightmare.
With a vaccine still someway off and fears of a second wave of coronavirus waiting to pounce this seems obvious to anyone except the usual stupid and reckless brigade. What I really miss is popping out for early-morning coffee or breakfast. I just loved the familiar and comforting ritual around it.
But would I feel as comfortable if cheek by jowl with strangers at the next table? Or people coughing and sneezing or brushing against me in crowded bars, aircraft and airports?
And when the NHS emerges from the smoke of battle, spare a thought for people in constant pain who were frozen out when the shutters came down on normal service. Countless x-ray appointments were cancelled at the last minute.
I know a woman with a chronic knee problem which gives her constant pain day and night. Her x-ray appointment – her gateway to a possible normal life – was wiped out with an apologetic call from a NHS clinic just a day in advance.
"It's coronavirus or cancer patients only from now on. You are classed as non-urgent," she was told. She understood why because she's not at death's door. But while her appointment  vanished, her agony remains.
There is a logjam of such cases which needs addressing urgently after the coronavirus emergency eases.
A&E departments are supposedly quieter  because people don't want to be a burden or fear catching coronavirus, which might be why non-coronavirus deaths are rising.
On that basis, I'll leave the scissors alone just in case and think about having a ponytail instead.
---
David Knight is the long-serving former deputy editor of the Press and Journal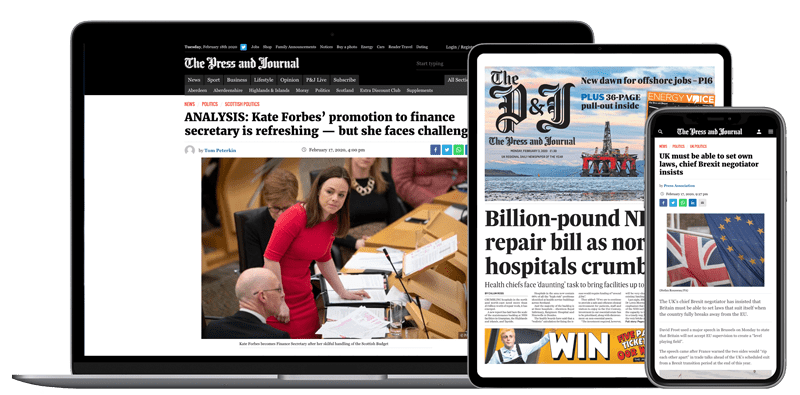 Help support quality local journalism … become a digital subscriber to The Press and Journal
For as little as £5.99 a month you can access all of our content, including Premium articles.
Subscribe