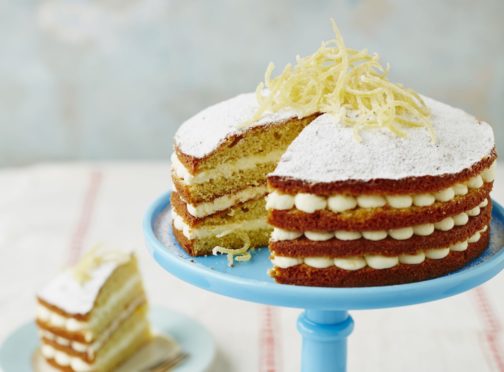 You might find it hard to believe that a bag of flour can be worth its weight in gold in these trying times.
I thought of this after our Spanish neighbours mentioned casually they struggled to find any flour in the shops.
So an oven-ready idea came to mind: we would do them a good turn by scouring the aisles for some on our next essential shopping trip.
Sure enough, a few days later I was dispatched to the front door of the man from Asturias, and the woman from Granada, with a bag of flour.
They were delighted by our Good Samaritan gesture and we thought no more about it for a while.
A few hours later the man knocked on our front door with a big grin and holding a covered plate in both hands.
The first thing his wife did with our gift was to bake us a delicious lemon cake in return as a show of appreciation.
What a lovely thoughtful gesture.
It made me think how Jesus' parable of the Good Samaritan is more relevant today than ever.
Those dramatic events on the hazardous, bandit-infested road from Jerusalem to Jericho showed us how to be good neighbours – even towards former sworn enemies.
A few days later I stumbled across another Good Samaritan in Aberdeen.
A stranger felt sorry for an older man struggling to carry heavy bags of firewood across a car park (the older man being me).
I must have looked a sad and confused sight. What he didn't realise was that I was also struggling because my spectacles kept steaming up as I breathed heavily into a face mask.
I was walking like a drunk in a blindfold.
The Good Samaritan was not put off despite my feeble unconvincing protestations of being OK.
He walked 100 yards out of his way to carry the bags to my car.
I was touched and grateful for his selfless act.
We swapped a few pleasantries and he told me he was a carer on his way to work with a vulnerable client.
I was not surprised at this revelation as he was obviously a naturally caring person.
What did surprise me, to my shame, was that I took a couple of steps backwards in case I was at risk of catching Covid-19 from him.
He was selflessly putting himself at risk on a daily basis in all probability but instinct made me want to push him away.
I felt guilty afterwards for exposing my prejudices and fears. It was hardly in the spirit of one of the most famous parables in the Bible.
Sometimes, Good Samaritans can be misconstrued.
Another day, another queue. I became anxious as the staff member in charge of letting us into a big food store started picking people out at random and leading them off.
I think I have been watching too many war films because it made me feel uneasy.
I shrunk away as she passed but she turned back and asked me: "How old are you?"
A bit blunt on the social manners front I suppose but I was quite flattered that she had to check first before assuming anything about my age.
"OK," she smiled, satisfied with my answer. "Follow me."
I was fast-tracked into a queue to allow older people in first.
Now I felt uncomfortable as other shoppers stared at us with a mixture of indifference and resentment. So I stooped and shuffled to look more decrepit, as though I needed to justify my place.
The words Good Samaritan feature in the names of many hospitals and clinics around the world with good reason – as a testament to the parable's power.
To many our own NHS is worshipped for its near-religious life-saving presence during the coronavirus crisis.
But what about GPs who are traditional Good Samaritans in our own communities?
They disappeared behind locked doors and set up a telephone-based triage system of assessing patients at arm's length.
You can see why it made sense for everyone's safety, but it might have contributed unwittingly to growing fears over possibly seriously ill non-coronavirus patients not wanting to be a burden on the NHS.
There is every likelihood that this emergency system has worked so well that it revolutionises our relationship with GPs and becomes the "new normal".
For years critics have said that the face-to-face appointment system is on its knees.
Delays in getting appointments and not having enough time with GPs are common complaints.
The attraction of a quick reassuring callback system is that it strips out a lot of minor stuff which causes frustrations and logjams.
Could we accept such a system in the "new normal" where perhaps as many as 50% of appointments are carried out by quick phone calls or even online?
This crisis might have inadvertently solved a long-standing headache for patients and GPs. Doctors' leaders are signalling this as the way forward.
However, easy-access priority slots must be set aside where only hands-on examinations will do.
And GPs will be the first to concede that many serious conditions are only discovered when a patient blurts something out as an afterthought in the privacy of a consultation room.
Would they be as frank over an impersonal telephone or online link?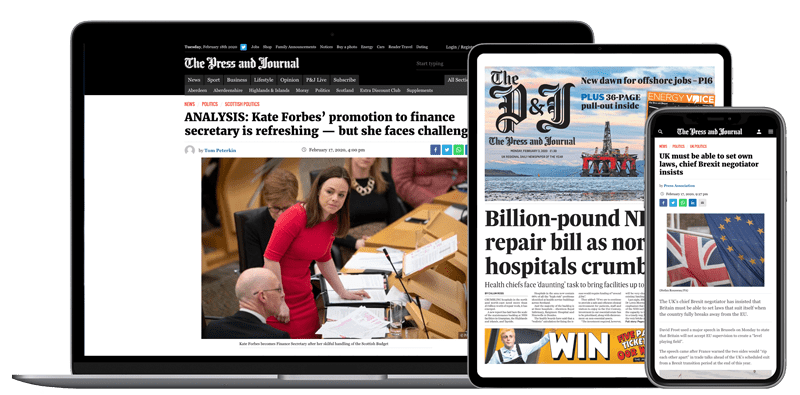 Help support quality local journalism … become a digital subscriber to The Press and Journal
For as little as £5.99 a month you can access all of our content, including Premium articles.
Subscribe