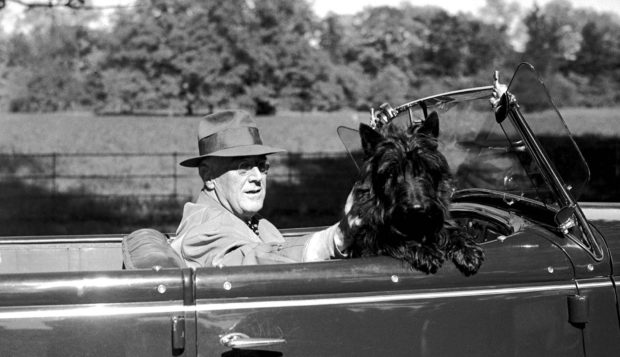 I never forget the day I was forcibly picked up and ejected upside down from a bus drivers' strike meeting.
It happened three decades ago, but the humiliating experience remains fresh in my mind.
So I was dumped outside where I could ruminate on my folly.
The public had a right to know why a catastrophic strike was continuing, but I breezed into a private gathering despite being warned off.
As an eager young reporter making his way in the profession I had placed valour ahead of discretion – and was wounded in action.
"Fools rush in …" as 18th Century poet Alexander Pope wrote.
So it was a lesson learned the hard way about when to be bold or cautious, and thinking it through in advance.
Many teachers and parents are in knots over children returning to lessons in English schools.
The same searching questions will be asked in Scotland when our new "blended" system for pupils is launched in August.
Nicola Sturgeon's mixture of in-home, in-school education might be innovative. Or it might be half-baked, leaving our kids lagging further behind.
There is no substitute for formal schooling and so much time has been lost already, which many children will never make up.
A fundamental obstacle in the English stand-off is that the UK Government is perceived as picking away at the bonds of safeguarding and trust which tie children with parents and teachers.
A protective arm always hovers, even although it might be argued that it is weighed down with too much cotton wool these days.
There is a natural dread whenever parents sense a risk to children – real or imagined.
I recall how we agonised over a combined MMR immunisation for our baby son.
It was years ago and at a time when unfounded fears of potential brain damage were swirling around.
We weighed up medical advice carefully and decided that the dangers of not having it were greater.
At 13 I had a blazing row with my father after announcing I was off on an unofficial 250-mile round journey to London with my school pals for a spot of plane-spotting at Heathrow.
I never went; later, I could appreciate the sense of dread he must have felt.
Spin forward nearly 25 years and my own 13-year-old son was on his first big organised school trip – a pupil exchange to Germany.
After about 10 days, the phone rang and his nervous headmaster told us our boy was in a Heidelberg hospital with suspected food poisoning.
Normally we would have been on a plane straight away, but tragedy had struck and we were preparing to tell him, on his return, that his grandfather had just died.
These are tough life challenges which build strength and resilience.
Allowing children to stand on their own feet is a universal dilemma, but the timing is never perfect.
As a former UK education secretary said the other day, "life is always a risk" even in normal times.
He was using an old cliche, but schools are going back around Europe after calculated and acceptable risk assessments.
We can only hide like rabbits underground for so long as a wolf prowls above us.
I might sound like a poor man's Aesop fable, but we have to come out eventually to face the threat – and overcome it or adapt our way of life.
Sometimes there is "nothing to fear but fear itself", as President Roosevelt said at his 1933 inauguration.
Bug-infested nursery and early-primary years are a breeding ground for colds and flu, for which there is also no cure, but they create something else we hear a lot about – herd immunity.
Covid-19 is a scarier cousin from the coronavirus family, but consistent medical evidence states that children are extremely low risk and not super-spreaders either.
I listened to a couple of experts the other day.
A university epidemiologist said he "cautiously welcomed" his two children going back to their local primary, subject to safety procedures.
A celebrity GP on TV, with a background in paediatrics, warned that "holistically" the overall damage to children being off school heavily outweighed any Covid-19 threat.
Teachers and unions, wherever they are, should get on with it instead of leaving themselves vulnerable to claims of politically-driven machinations.
Other sectors have managed to achieve it in far more trying circumstances – notably NHS, food stores and transport staff, who battled on while teachers were at home.
They formulated safety procedures while in the thick of the action on the front line as the Covid-19 crisis engulfed them like a gas cloud.
I know a woman in food retail who was surprised yet moved when clapped in appreciation by a customer the other day.
When the new "part-time" pupils return to school in Scotland it will be the first occasion they have stepped inside a classroom in around five months.
That's a huge gap which might be impossible to close.
A Scottish Government document advises teachers how to claim lost holiday time after returning earlier.
Maybe teachers and schools could give up a chunk of their holiday over the next academic year to bring the "lost generation" up to speed.