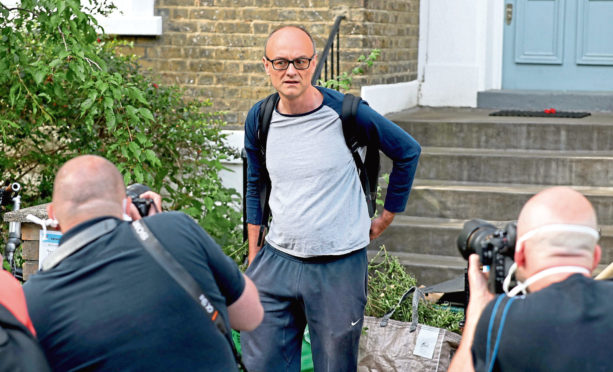 There used to be a sign at my local post office in Aberdeen warning customers not to wear masks. It reminded me of Wild West saloons asking patrons politely to deposit their six-shooters at the entrance.
In a post office a mask can be ideal cover for deception. The sign disappeared as Covid-19 swept in – even post office counter staff are wearing protective masks now.
I thought about this outside. It's odd how random thoughts are processed at lightning speed in a queue.
Summer holiday flights, bank adverts on TV and Dominic Cummings sprang to mind. My daydreaming about a beach was interrupted by a text from Jet2.
They were cancelling our holiday flight to Spain later this month. It was not a great surprise given the circumstances. In fact, I was delighted.
Now we have landed in uncertain territory as we opt for a refund. To be fair, a survey put Jet2 in the top three travel operators for refunds during the Covid-19 crisis. Other airlines appear as reluctant to offer refunds as those awful love-rat Romeo scammers online.
Our Spanish holiday might well have been a miserable affair anyway. Who wants to be served a drink by someone in a mask and visor? It would be like taking part in a lab experiment. And I could not stomach plane-loads of Brits whose idea of social distancing was only the width of a bar counter.
There is something reassuring about post offices still being at the heart of some communities. Our relationship with banks is often more fraught. Those TV adverts for banks filled with warm smiley-faced staff gushing love at us in lockdown turn me off. Perhaps I notice the small print at the bottom of the screen. The rules which mean your house might be repossessed.
It must be how Little Red Riding Hood felt at the bedside of the Big Bad Wolf in disguise. They might even be masking other plans, such as using coronavirus as a reason for clinging to reduced branch banking hours even when things get better. Banks have been trying to push us online for years.
After his garden press conference Dominic Cummings was accused of wearing a mask to cover his tracks.
He presented himself as a reasonable man who believed he'd acted for valid reasons. He was accused of desperately finding a loophole to get off the hook, but care for a vulnerable child can be interpreted as an exception to the rules – and one of the UK's top medical officers confirmed this publicly before the row erupted.
People might shout me down, but I empathised with the raw emotion of a father protecting his child. I remember driving like a man possessed when I was pulled out of London on the eve of Diana's wedding, where I was part of a news team. I had just heard our three-year-old son was in hospital with suspected meningitis.
London was virtually locked down by public mania to witness the big event. It was the first time I had driven there and I lost count of the number of one-way streets I drove up the wrong way in a borrowed car. But no one was going to stop me from being at my son's side to protect him.
Where Cummings's narrative starts falling apart is when the family turn up in the beauty spot of Barnard Castle as part of the infamous "eye test". It seems a risky way to check your driving capability – why not take along a bottle of vodka to test the drink-drive rules while you're at it?
Mr Cummings constructed something in the Downing Street garden which did not look quite right – like a flat-pack wardrobe with no doors. Before the Durham police verdict on the case I was going to suggest the master strategist should have had his "eye test" at a Scottish beauty spot further along the road. He might then have been able to clinch a very Scottish not proven verdict if it came to a court case.
Durham police seem to have come to a similar conclusion by ruling that the only dodgy thing about his whole trip was a possible minor infringement at Barnard Castle.
Those trying to revive a modern Spanish inquisition wanted to dance while he burned at the stake, so to speak. Mr Cummings appeared to drive a cart and horses through "Stay at Home", as well as his car. That stain will never rub out.
But for me this whole story was clouded by the fact he was a marked man after masterminding Brexit and the massive Tory election win. There is a price on his head. That much was clear from the outpouring of venom and hate from some sections of the national media and political establishment. They have never forgiven him for confounding them.
As things stand Mr Cummings now appears untouchable. Mr Johnson wants to "move on", but the court of public opinion has a long memory – especially if it thinks we are not all in this together.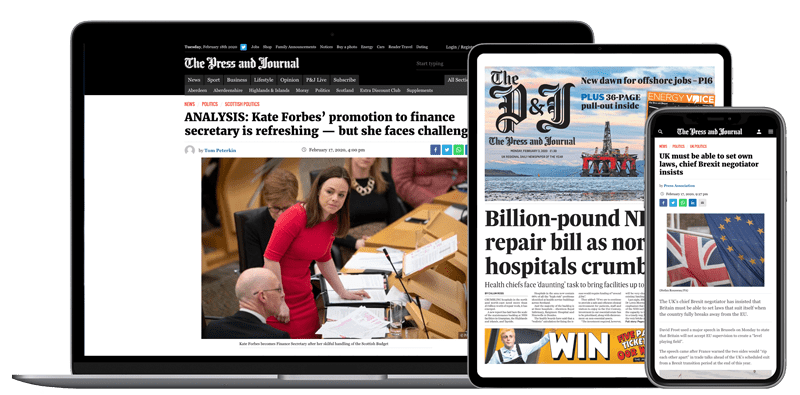 Help support quality local journalism … become a digital subscriber to The Press and Journal
For as little as £5.99 a month you can access all of our content, including Premium articles.
Subscribe