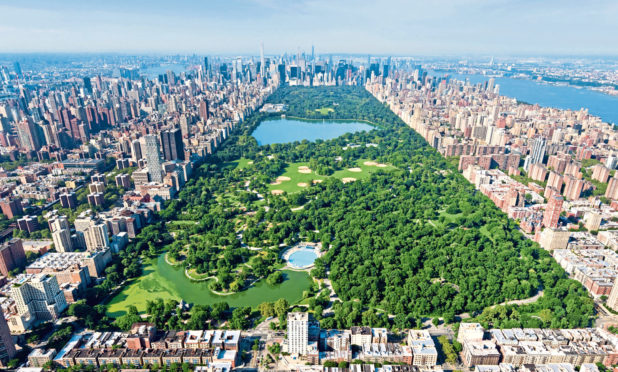 My wife has a theory that nature is creeping back to reclaim its former territory while our backs are turned in lockdown.
She might be right.
We pass weeds growing higher by the day on frontages of buildings around Aberdeen and miniature forests are shooting unchecked from beneath pavements.
They would not need long to take over, given a chance.
I am not sure if I stumbled across a lunatic online recently, but he said it might only take five years for New York to disappear under a jungle if left to its own devices.
It's an apocalyptic vision, but there are lists of abandoned places all over the world which have mutated into giant clusters of creepy tree houses.
Luckily, I can't see that fate befalling Aberdeen or Inverness just yet. After all, seeds of regeneration are being sown.
I never thought this could ever tumble from my keypad, but the sight of council workmen returning to tend roadside flower beds lifted my spirits. It signalled a rebirth: Life was slowly getting back to normal as the Covid-19 nightmare runs out of venom.
Or is this an illusion which could evaporate at lightning speed without caution on our part?
Garden centres are open and hospitality businesses edging closer to that happy day, but live theatre is staring into an abyss.
I was thinking about all this as I sat in my car in the queue outside a public tip.
Whoever thought you would have to show your ID to a masked man on a security gate before being allowed to dump garden waste?
Our Chinese rhubarb plant had been dump-bound, but was spared the journey when someone saved it.
We planted this spectacular plant to bring a theatrical touch, but it became a monster. It gave us the heebie-jeebies, in fact. I kept thinking it was going to grab me one day and drag me off my feet.
We finally plucked up the courage to dig it up. Beauty is in the eye of the beholder, as they say – someone fell in love and bought it.
Yes, bought it. Did you know you can sell off bits of your garden on the internet? It's a popular trade. Someone on the lookout for cheap plants told me they also search for things to dig up in the countryside.
All this put me in the mood to clamber into my Monty Don-style trouser braces and do a spot of gardening when I got back. There is nothing worse than your trousers falling down in the garden is there? Hence my braces.
I am sure the Gardener's World star said in an interview that he received more questions about his gardening clothes than about gardening itself.
My daydreaming was interrupted by a council lorry rumbling past looking like a wonderful flower bed on wheels. It was carrying a mass of yellow flowers, destined for a roadside display somewhere no doubt. They looked like petunias.
Suddenly I was startled by something odd in my rear-view mirror which looked like it was growing out of a refuse sack, but I had only caught sight of my overgrown lockdown hair.
Overgrown hair and beards are marching in time with weeds in this enforced isolation.
Tip duties over, I headed to a garden centre to find more stuff to replace what I had chopped down or dug up. After so long away from garden centres, a dazzling array on show seemed to mesmerise some customers.
An anxious woman passed me several times pleading out loud: "Where are the lobelias?"
I couldn't help her.
I was confused, too. I went in looking for wisteria, but decided to buy an ornamental Buddha instead.
Driving along Union Street I saw something else sadly going to seed. It was a giant poster for one of the first touring musicals to be axed after the lights went out at His Majesty's Theatre in the crisis. The poster was for Everybody's Talking About Jamie with a smiling picture of actor Shane Richie sprawled in front of other cast members.
Back in April I left a message with his London agents asking if he could kindly tell me what he was doing during the week he was unable to perform in Aberdeen. I thought an interview could make an interesting contrast piece for theatre-going readers and highlight his industry's plight, but I never got a reply.
It's a tragedy what coronavirus has done to live theatre. West End and Broadway producer Sonia Friedman has warned passionately that a lot of British theatres and production companies face the final curtain without emergency financial support.
I turned into Rosemount Viaduct, home of HM Theatre. It looked as empty and forlorn as a magnificent cruise liner stuck on the rocks. This is one of Britain's most impressive theatres. It must be restored to former glory along with the industry as a whole.
For me gardening and live theatre share a lot in common. They are artistic pursuits, but also rejuvenate and offer a form of escapism. They perform wonders for our mental wellbeing.
"Music is the art most nigh to tears and memory," as Oscar Wilde said.
My garden is like that, too.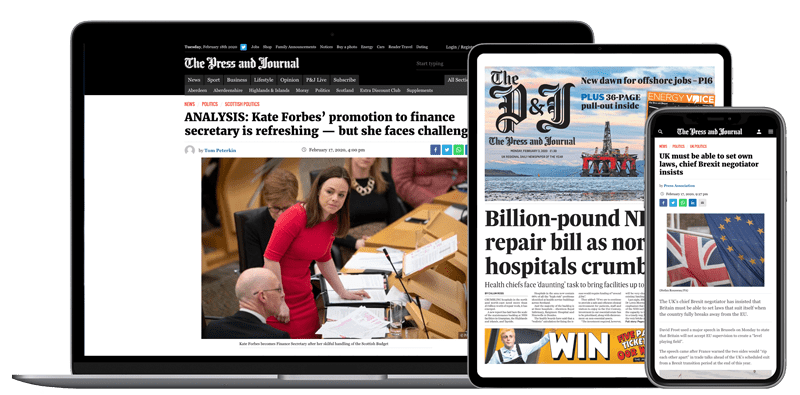 Help support quality local journalism … become a digital subscriber to The Press and Journal
For as little as £5.99 a month you can access all of our content, including Premium articles.
Subscribe