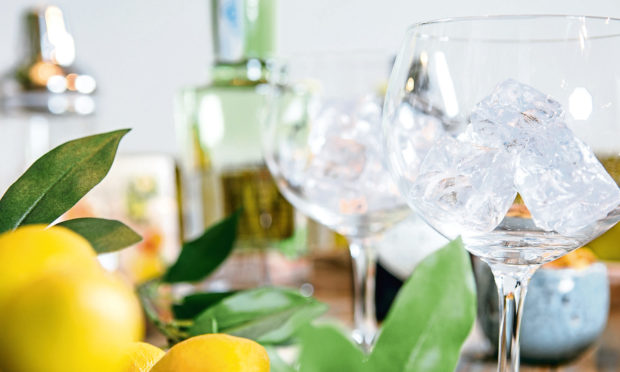 I was lost in thought as I mulled over buying a pair of matching "gentlemen's" and "ladies" gin glasses at an Aberdeenshire garden centre. There did not seem to be any difference between them. In fact, they were identical, but that's marketing for you.
Normally I find that at least one new glass gets broken at some point, but then I discover the shop has run out of replacements.
That's why I have such a fine collection of odd glasses at home which don't match.
They were a splendid pair of gin glasses, I have to say. Just the accoutrement for a man like me who likes the feel of a gin glass in his hand.
But I was startled out of my thoughts by a voice.
"Are you the man who writes in the P&J?", asked a fellow customer who was at my side.
This was a tricky question.
What if I answered "yes" and he served a writ for damages against me? Don't repeat this, but even worse – he might have accused me of impersonating a columnist.
I looked at him straight in the face, searching for a clue about his possible next move.
This was hard because I could only see his eyes due to the face mask.
But the eyes usually tell us all we need to know about someone. The eyes always give it away – and I had a good feeling about him.
I smiled, but parried with a joke: "Why do you ask? Have I upset you?"
It was quite the opposite, as it turned out.
"Not at all. I like your columns," he replied.
He could have knocked me over with a feather.
I am not used to that. In fact, I don't think I have heard these words before from a complete stranger.
"I thought it was you, I recognised your picture," he added.
In shock, I thought I had misheard his praise and was going to ask him to repeat it, but he went further: "I am one of your biggest supporters."
What a marvellous man and a fine judge of literature. It's amazing how a few kind words can lift your spirits.
It's often easier to complain or be negative. It takes more effort to go out of your way to praise and encourage.
If he is reading this, I hope it raises a smile because he certainly made my day with his generous and thoughtful comments.
Feedback is important to us and I seemed to receive a lot of it that day.
At last, a resolution to Scottish Government "case number 202000050127" (that's me) had appeared in my inbox after finally seeing the light of day – just like spring sunshine on daffodils, it had come to life. Hallelujah.
I must explain that this was the official number allocated to a Covid-19 social-distancing question I put to the Scottish Government.
I sent the question so long ago I had to remind myself exactly what I asked.
I thought my query lay dormant or was dead and buried for good.
The Scottish Government's Covid pages advised me to address my question to its important-sounding Central Enquiry Unit.
I have since renamed it Central Inertia Unit, but maybe I am being unfair.
I called the unit the other week to chivvy them along and a friendly person explained they were running behind because of "high demand".
I used to hear this from banks and energy company call centres, for example, way before Covid-19.
"High demand" is code for "we are too tight to pay for enough people to take the calls".
Anyway, she checked out my case number and rang me back to tell me it had finally been passed to an "action officer" in the "Covid-Ready" team.
I sat bolt upright in shock; this now looked like a top-notch military operation.
And all along I was thinking the Scottish Government operation might look slick on the surface, but there was an oil slick below.
Within days – as I returned home from the garden centre – I received what the Holyrood machine described as its "final response" to my question.
This sounded a little ominous – as though I had better not waste any more of its time with this nonsense.
It had taken a grand total of 67 days for a response. Is that good?
Compare that with this: I ordered a pack of grass seeds recently from Antwerp and they arrived the next day. And they didn't even carry the urgency of a social-distancing question.
All I asked was what guidance could the government give a family of eight when official rules during lockdown appear to be that no more than eight people from four households can meet indoors.
I actually know an extended family of eight who stay together under one roof in Aberdeen. Are they banned from any external human contact? Should there be special exclusions for large families?
I opened the "final response" with great anticipation, but was deflated.
An important-sounding person simply went over the well-worn social-distancing advice we have all heard before.
But he added that the maximum figure of eight for household gatherings was merely "indicated as a guide".
In other words, it's not a strict rule. The family of eight should just make up their own minds by using common sense to fit the circumstances.
The trouble is too many other people don't possess much of that and we have seen them driving a cart and horses through it – while driving Covid-19 spikes at the same time.
Look at the self-inflicted Aberdeen lockdown, and more recently Glasgow.
Maybe it's time I locked myself away with a soothing gin and tonic.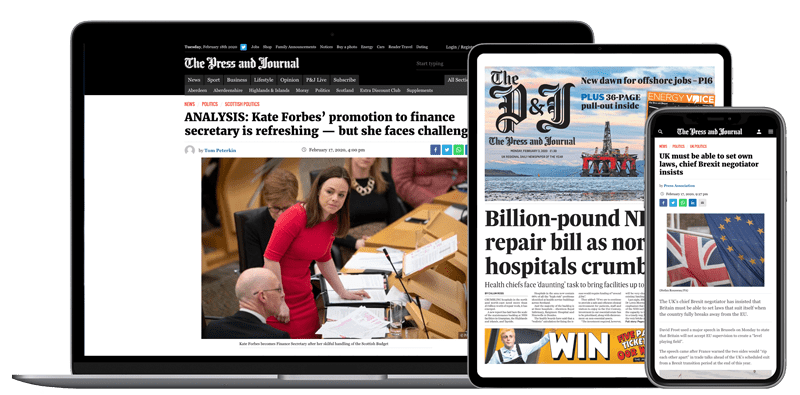 Help support quality local journalism … become a digital subscriber to The Press and Journal
For as little as £5.99 a month you can access all of our content, including Premium articles.
Subscribe