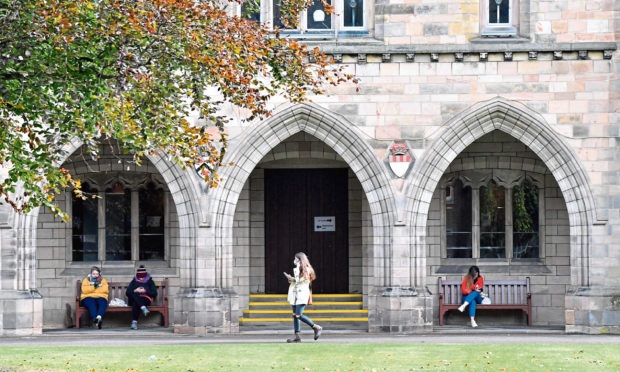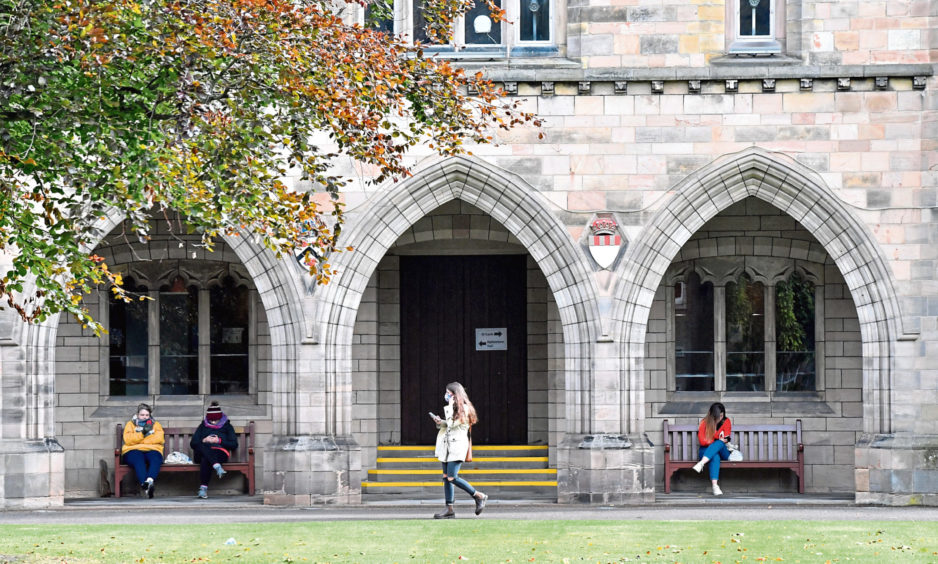 I could hardly believe it when I heard Aberdeen University students were being ordered to sign "the pledge".
It's high time, too – their drunken antics can try the patience of us Old Aberdeen folk.
Our historical district has been devoured by the university and, in parts, looks like an extension of the campus.
It's a bit of a student ghetto with "houses of multiple occupation" (HMO) as far as the eye can see.
When the early-morning summer haze sits above the roofs I sometimes mistake it for alcoholic fumes rising from student flats after the night before.
People often wax lyrical about the "rich diversity" students bring, but they obviously don't have to live next to them.
I read that some streets in Old Aberdeen were choking under the strain of 90% HMOs.
And it's no fun for all when some of the transitory scholars arrange an Ibiza-style party night.
So, I was relieved to see they were being forced to sign a pledge to behave considerately.
In the 19th Century, public drunkenness was out of control with dreadful scenes around drinking dens – a bit like Freshers' Week every night of the year, I suppose.
Leading lights started signing the pledge to stop imbibing the demon drink forever and the powerful Temperance movement was born.
But I'd got the wrong end of the stick – this was a different type of pledge being taken by students in Aberdeen.
The Covid Campus Pledge still dictates responsible public behaviour and respect for others, but has been moulded to reflect our dangerous times.
A student Covid spike is an ever-present threat in our university towns.
The new pledge is a signed vow from every returning student to fight Covid-19 by sticking rigidly to social distancing and other official guidelines. I'll believe that when I see it working for myself.
For example, I was minding my own business – buying a bottle of gin as it happens, in a nearby service station shop popular with students – when I became aware of a group of lads behind me.
They were masked, but still too close for comfort and breaching official rules, as they jostled about clearing bottles of lager from the shelves.
It felt uncomfortable, but I was mercifully called forward to the counter so I could distance myself.
I felt like reminding them about their solemn pledge to the community, but I could tell they had been drinking already and I might have been given short shrift.
"How did you know they were students?", you might ask. Long-time residents just know, believe me.
There was an air of excitement swirling about them which can only come from leaving home for the first time – and having an artificially-enhanced higher or A-level in their back pocket.
Disciplinary action of some sort will come down on transgressors, such as being booted out, apparently. That remains to be seen. And even if such disciplinary action takes place, I cannot see the university showing off its dirty linen in public as openly as it trumpeted the pledge in the first place.
And newly-empowered students are not to be trifled with – the last thing university bosses want are student protests. Or, even worse, students upset at punishments running the rule over a few local statues.
If you don't believe me, look at how Nicola Sturgeon and John Swinney caved in over their exams fiasco.
Apart from the obvious injustice, they were also terrified of upsetting the voting age group that is key to delivering victory at next year's Scottish elections and a possible stab at indyref2.
If aggrieved pupils had demanded free ice cream every day of the year they might have got that, too.
I think the pledge is a good idea, in principle, but it has to be seen to be enforced to make it believable and effective.
It comes amid allegations of a "hygiene theatre" make-believe created by universities to give a misleading impression they are Covid-safe for a physical student return.
Significantly, the Aberdeen pledge demands that students protect "local communities" and not only campus life. It is the first time, to my knowledge, that university bosses have taken direct responsibility for how their students behave on the outside.
But they must go further – rules banning students from serious, persistent antisocial behaviour in the community should be included in the pledge in future, as added community protection.
At least the university authorities would then accept they have a level of responsibility for how their students behave generally in the community and can't wash their hands of it.
In the latest edition of the Old Aberdeen Community Council newsletter – The Auld Toon News – a couple of items caught my eye.
The first was a report about a "final push"to force Aberdeen City Council to do something at last to halt the district's HMO crisis.
The council has been complicit in this saturation and has destroyed normal community life in the process. Revoking HMO licences due for renewal might be a start in worst-affected streets.
The second was a regular back-page footnote: "Antisocial behaviour problem? Don't put up with it, report it."
Both issues are intrinsically linked. This is no theatrical illusion – this is reality.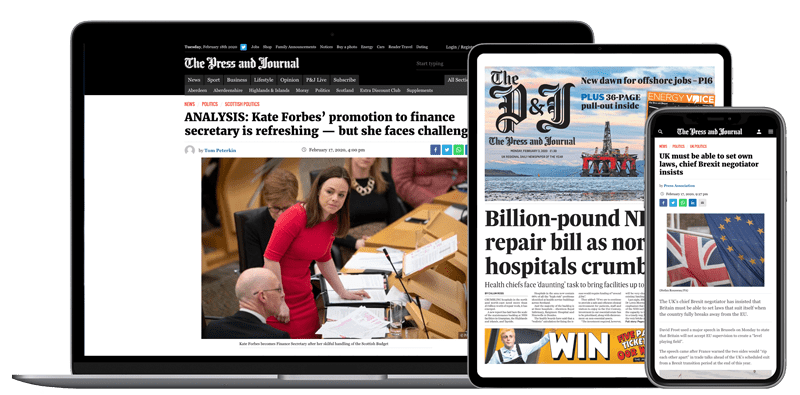 Help support quality local journalism … become a digital subscriber to The Press and Journal
For as little as £5.99 a month you can access all of our content, including Premium articles.
Subscribe