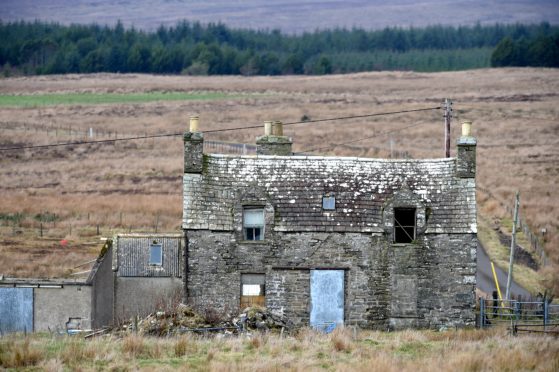 The tragedy of the Highland Clearances is too frequently evoked, often inappropriately with predictions of "The New Highland Clearances" by those campaigning against threats to jobs or the like.
Something along these lines featured at a rally 20 years ago, organised by the Countryside Alliance in Inverness. Some 5,000 gathered from all over to protest outside the SNP conference, against the bill banning fox hunting. They were then off to Bournemouth for the Labour Party.
The irony of so many connected with large estates comparing the Clearances to the hunting ban, seemed to be lost on the campaigners. So was a sense of history. The organisers claimed that at 5,000, it was the biggest gathering of people in the area since the Battle of Culloden in 1746. It was in fact the biggest gathering since the last time Ross County had come to play Caley Thistle, a few weeks earlier.
But reaching back into history can have its uses in trying to influence public policy. One hundred years ago, for example, a Bill was passing through Parliament to provide land for people to work. After World War I the Land Settlement (Scotland) Act 1919 gave the Board of Agriculture for Scotland powers to break up farms and estates into smallholdings. This was to try to sate the land hunger of servicemen returning from the front. They were finding it difficult to locate the land fit for heroes they had been promised by Prime Minister Lloyd George. This was particularly marked in the Outer Isles, where some didn't wait for the legislation, but mounted land raids.
A century on, legislation may again be required to aid settlement in rural Scotland. Not because too many people are returning, rather that there will be too few. Even fewer will be of the right age. In recent weeks the P&J highlighted how already the dwindling population in Caithness and Sutherland means some villages can't raise a football team between them.  In March last year the respected James Hutton Institute issued a profoundly concerning forecast: by 2046 the Western Isles, Argyll and Bute and the Southern Uplands would lose more than 30% of their 2011 population – and that the working age population across rural Scotland would plummet by one third.
The institute's key finding was that the Sparsely Populated Areas (SPAs), which account for almost half of Scotland but contain just 2.6% of the population, have "a demographic legacy which, in the absence of intervention, will result in decades of population decline, and shrinkage of its working age population on a scale which implies serious challenges for economic development, and consequences for its landscape and ecology which are poorly understood".
Inverness still grows, but the smaller Highland settlements decline – and that is before Brexit.
Not a clearance, but a demographic distortion fuelled by, amongst other things, a falling birth rate and the acute lack of affordable housing in so many communities in the Highlands and islands where second/holiday homes have begun to dominate.
A seminar was organised in Contin last year by Community Land Scotland (CLS) on rural depopulation and renewal. This was followed recently by the Highlands Small Communities Housing Trust; Highlands and Islands Enterprise; Development Trusts Association Scotland; and CLS meeting in Inverness. They formed a working group to investigate practical approaches to repopulating the SPAs. There was a consensus that rural Scotland should be a significant contributor to the wealth (in its broadest sense) of the nation, and not just act as a recreational facility for urban Scots. People will be needed on the ground to achieve that.
CLS, the umbrella organisation for community buyouts such as Eigg and Knoydart and Gigha, is an increasingly influential voice in the land. Last year it made an important submission to the Scottish Parliament, derided in some quarters. It suggested the current planning bill be amended to facilitate the repopulation of some land where people were cleared in the 18th and 19th centuries.
The word from Holyrood is that the proposed planning legislation has become so weighed down by amendments, that it may never make the statute book in its present form. But addressing our empty glens remains a CLS goal, and a noble one at that.
It is understood, however that CLS has agreed along with its working group partners, to focus initially on enlarging existing smaller rural settlements, where population loss is already obvious.
Two years before the Hutton Institute report, Patrick Harvie of the Scottish Greens asked the First Minister what the Scottish Government's position was "on the modernisation of the Land Settlement (Scotland) Act 1919."
It was just before the last Holyrood election and Ms Sturgeon replied "If we are re-elected in a few weeks' time, I will be happy to consider whether a reformed land settlement act fits into our wider plans for further land reform. I agree with the sentiment of Patrick Harvie's question. We have made huge strides forward in this parliamentary session, but…this is not the end of the journey. There is still work to be done on land reform…"
There is indeed, and at its heart should be a search for new ways to help people build their lives outside Scotland's cities and towns.
---
David Ross is a veteran Highland journalist and author of an acclaimed book about his three-decades of reporting on the region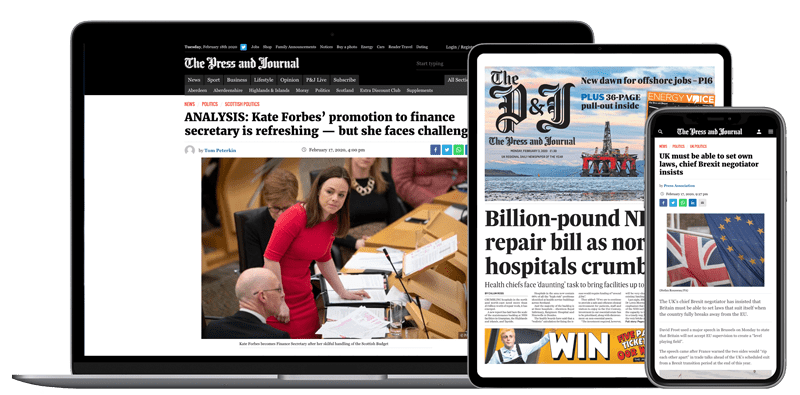 Help support quality local journalism … become a digital subscriber to The Press and Journal
For as little as £5.99 a month you can access all of our content, including Premium articles.
Subscribe