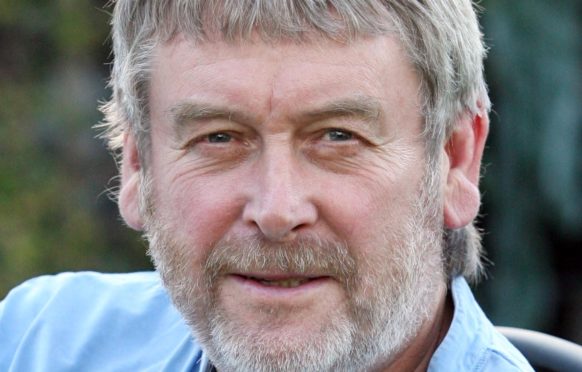 This month saw an important Highland anniversary.
Inverness Caledonian Thistle (ICT) and Ross County both marked a quarter of a century as members of the Scottish League. It was significant, and not just for football.
They had been elected to the league in early 1994, but only took to the pitch as senior teams in August that year.
They subsequently rose through the divisions to the top tier and captured a national cup apiece. This spoke to an accepted narrative of progress for an area whose decline had previously been on Scotland's conscience, according to a secretary of state more than 50 years ago.
Having both Highland teams in the top flight meant a lot to the Highland sense of identity.
Previously many would support their local Highland League team, but would have a 'big team', commonly drawn from the Old Firm, one of the Edinburgh teams or Aberdeen. Now there is a generation growing up whose primary loyalty is to ICT or Ross County.
Their elevation also attracted fans from many remoter parts of the Highlands and Islands, who wouldn't ever have considered travelling to see Highland League games. They came from Caithness, Sutherland, Skye, the Outer Isles, Badenoch and Strathspey.
Ross County seemed to draw from furthest afield from the start, which allows the Dingwall club's fans to this day to chant: "We are the Highlands" when playing ICT.
Roy MacGregor, Ross County's chairman, whose Global Group of companies' success has sustained the team, clearly enjoys talking about ICT being "the city club".
If the clubs' rise contributed to bringing the Highlands together, it did no less for Scotland. It served to broaden the horizons of many in the so-called Scottish "football family" who previously would have suffered vertigo by Pitlochry. The A90 to Aberdeen was one thing, but Drumochter quite another.
Those associated with central belt teams are still apparently convinced it is further to travel north than the Highlanders' journey south every second week.
The appetite for senior football in the Highlands, was established early. When Queens Park came to play County in the League Cup at Dingwall on a Wednesday night in August 1994, 1,924 turned up to watch (including this writer, who has been going ever since).
When County went to play Queens Park in Glasgow, on a Saturday a couple of months later, Scotland's largest city only mustered 729.
Caley Thistle's first home league game against Arbroath attracted 1,855, whereas Caley and Thistle would have been lucky to attract 600/700 between them for a normal Highland League game. When Caley went to the Angus club's ground two months later the crowd was only 542.
But the big one came at the end of that August when Caley Thistle went to Dingwall. The crowd was 3,197, a standout in Division Three. It was the first true El Kessocko.
Inverness's three teams – Caledonian, Thistle and Clachnacuddin – had crossed the Kessock Bridge on their way to Dingwall many times since it opened in 1982. But this was the first time the team created by the controversial merger of Caley and Thistle in order to enter the senior league, had played its closest Scottish League rivals.
The Highland derby was nicknamed after its Spanish counterpart El Clásico – Real Madrid Vs Barcelona. A good line with a very local feel to it. Highland humour frequently celebrates the disparity of population between these parts and urban Scotland.
There would often be applause, when the crowd figures were read out over the public address system at County. It mattered to show Scotland that the senior game was well supported in the Highlands. This was in contrast to many long-established clubs. So was the football progress.
As former Caley Thistle player and manager Charlie Christie was quoted saying in the P&J last week: "I often say go and speak to the likes of Brechin or Montrose, who have been in the Scottish League for over a century and not sniffed at what we've done."
The "we" may have referred to ICT, but it was true of both teams.
Although in their first season Ross County came third in Division Three to Caley's sixth, it was the latter which largely led the way. It famously won an international reputation for beating Celtic 3-1 at Parkhead in the famous "Super Caley Go Ballistic Celtic Are Atrocious" game in 2000.
County lived under the shadow of that brilliant Sun headline for 10 years until beating Celtic 2-0 at Hampden in the Scottish Cup semi-final to clinch a place in the Cup Final. That inspired one caller to a radio football programme to declare 'Ich bin ein Dingwaller' – an unexpected allusion to President Kennedy's speech in Berlin in 1963.
County has suffered fewer board room squabbles over the past 25 years, testimony to Roy MacGregor's financial commitment and vision for the club.
It now sits a division above Caley Thistle, but there is a continuing symbiotic relationship between the two clubs. The Highlands benefit.