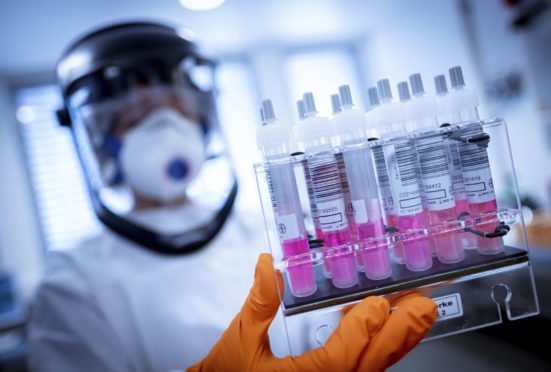 Perhaps it didn't get the exposure it deserved last month, but that was hardly surprising. It was just days after 18 cases of Covid-19 were confirmed in Scotland, that we heard the attempt to sue Green MSP Andy Wightman for defamation had failed.
He was facing a claim of £750,000 for damages plus 8% annual interest and goodness knows what legal costs. Had he lost he would have been bankrupt, and forced to stand down as regional list MSP for Lothian.
This would have robbed Holyrood of one of its most original minds, not to mention a highly effective MSP. He was, for example, one of the first to highlight the impact Airbnb and other short-term lets were having on local life from Edinburgh to Skye.
It was two years ago he was served with a summons by Wildcat Haven Enterprises CIC because of what he had written in two blogs in September 2015 and February 2016.
The fact that Wightman, an outspoken land reform campaigner, had outraged some by his words, may not have surprised anyone who had followed his work. But those who were seeking redress were, on the face of it, unlikely enemies.
Wildcat Haven Enterprises was established with the aim of helping protect surviving Scottish wildcats, and ensure they would thrive in the Highlands – hardly an immoral mission.
But as part of its fundraising efforts, it had offered donors the chance to buy one square foot plots of land in a wildcat haven. It was linked to a firm (Highland Titles) selling these plots of land and claiming that buyers could call themselves a Highland laird or lady.
Wightman said the company holding the plots was ultimately owned in the Channel Islands. He disputed those buying had legal title to any land, never mind being entitled to call themselves, the laird or lady of wherever.
The firm reportedly said in court that people buying plots were "explicitly" warned they would not actually become the registered owner of the land, saying they could use the title Lord or Lady as "a bit of fun".
Wildcat Haven argued that Wightman had claimed the business was a tax haven not acting in the public interest, and therefore damaged its reputation.
But Lord Clark said in his 64-page judgment: "I conclude that the pursuer has failed to prove any loss…The defamation claims made by the pursuer fail because the meanings alleged are not made out, or available defences apply."
The judge accepted Wildcat Haven was "engaged in a genuine scheme aimed at the conservation of wildcats, run by well-intentioned and enthusiastic individuals." He also said that Mr Wightman made "four untrue statements" online.
That did not mean, however, they were defamatory. The company has said that it will appeal against the ruling which it had found "baffling".
Andy Wightman raised £170,000 through crowdfunding to help pay for the legal costs of his defence. That in itself is comment how highly he is regarded in many quarters, not least those who see the pattern of land ownership to be a blemish on the face of modern Scotland.
He spent much of his adult life monitoring this disfigurement. In 1996 he published the seminal book Who Owns Scotland?
This built on the foundations of another book of the same title published 19 years earlier and written by John McEwen, a retired forester, who lived in Blairgowrie. Wightman read it when he himself was a forestry student at Aberdeen University.
He maintained a website recording any changes in land ownership, which were few enough.
In 2010 his acclaimed book The Poor Had No Lawyers. Who Owns Scotland And How They Got It was published by Birlinn. It charts how land was seized by the powerful throughout history, especially in the years after the Reformation. It documents how rights to common land and local assets were lost to the people though the decades, whether they be a hill, a moor, a village green, fisheries or grazing rights.
A more important book about Scottish land ownership has yet to be written.
Who owns Scotland is not always an easy question to answer. The true identity of those who own vast swathes of Scottish land, often in Highland estates, can be hidden by a registered address in a PO Box in the British Virgin Islands.
This lack of transparency is being addressed by the Scottish Government's most recent land reform legislation. When it came into force in 2016, some 432 landowners accounted for half of all Scotland's privately owned land – 750,000 acres of which was owned by companies registered in such secret jurisdictions.
Having worked so hard to make these moneyed large landowners accountable, there is perhaps an irony in it being foot square plots of probably boggy ground which led to Andy Wightman's appearance in the Court of Session.
That his defence was successful is welcome to those seeking reform of defamation laws such as the National Union of Journalists and Scottish PEN.
That his voice will still be heard in Holyrood debates should be similarly greeted by anyone remotely interested in the health of our democracy.
David Ross is a veteran Highland journalist and author of an acclaimed book about his three decades of reporting on the region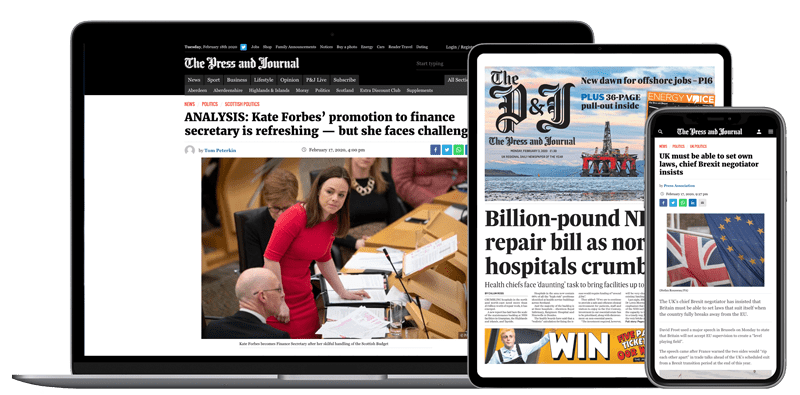 Help support quality local journalism … become a digital subscriber to The Press and Journal
For as little as £5.99 a month you can access all of our content, including Premium articles.
Subscribe