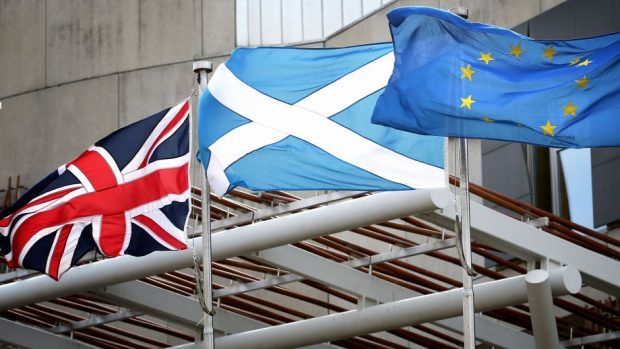 Bruised, battered and bewildered. And it's not over yet.
Yes, nearly three and a half years down the road and the country is still split as never before by the seemingly unending saga that is Brexit.
While opposition parties in the House of Commons take delight in extracting every last drop of blood from a lame-duck government, no one appears to give the slightest bit of concern for the collateral damage inflicted on the general public. Even as the deadline for leaving the EU nears, an end to the misery seems as far away as ever.
Now, despite what some of my ex-colleagues might say, I have never been one to pour oil on troubled waters, but I fear that I am about to do just that. In my defence, I am just the messenger, and the real culprits, not for the first time, are politicians.
The SNP has confirmed that, within the next two months, it will begin the process of officially requesting (make that demanding) a second Scottish independence referendum, thereby setting the country on a journey that will be every bit as fractious as the Brexit process, if not even more so.
Buoyed by recent opinion polls which show support for independence at 50%, the party believes that the fallout from Brexit will tip the balance in its favour at the polling booths. My view on Scottish independence is very much as it was with Brexit, in that I don't believe there is enough hard factual evidence to allow me to take a considered stance either way.
It appears that for every pro-independence argument there is an opposite, equally compelling, set of facts and figures to counter it. Listen to one side, and taxpayers in England are subsidising Scotland. Listen to the other, and Scotland is baling out England, and particularly London.
In an attempt to smooth what will be an otherwise vitriolic pre-referendum debate, I would like to pose two questions which, if answered in the affirmative, would persuade me and other similarly wavering individuals to bite the bullet and vote Yes. The SNP's position on Brexit suggests that I am pushing at an open door, but here goes.
Will the first minister give a categorical assurance that Scotland will not crash out of the UK without a deal?
The Scottish Government's position on Brexit has been consistent throughout, in that leaving the EU would be bad for Scots, but leaving without a deal would be catastrophic. It seems fairly logical that leaving the UK without a deal would be equally bad, if not far worse, given Scotland's irrefutable geographic and economic ties to England.
The SNP group in Westminster unanimously supported the Benn Bill, which effectively prevented a no-deal Brexit, so it would be thoroughly illogical to try to advance an argument that a no-deal Scexit would be any less problematical.
Leaving the UK without a deal would create the very real risk of a hard border between the two countries and almost certainly commit Scotland to adopting the euro as its unit of currency if, as the belief is, Scotland remains in the EU. Giving an assurance that no-deal is off the table before negotiations even begin would immediately remove both those threats. Which brings me to my second question.
Will the first minister give a categorical assurance that any deal negotiated with the UK Government will be put before the Scottish people in a confirmatory referendum with remaining in the UK one of the options?
Again, the SNP has supported this philosophy with regard to Brexit so cannot reasonably have any deep-rooted opposition to adopting this approach on independence.
There are so many unknowns surrounding the break-up of the union that people should have the right to reassess their stance once those unknowns become known. Who can forget the preposterous Brexiteer claim that the NHS would benefit to the tune of £350 million each week if we voted to leave the EU? Equally fanciful claims will be made during the build-up to indyref2, and it is only when the final deal is done that people will be able to separate fact from fiction and decide accordingly how to place their final vote.
I am not an economist, but it seems fairly evident to me that, in the event of a Yes vote, there will have to be a fairly lengthy period during which Scotland will be bearing all the set-up costs of independence – defence, border control and security to name but three – whereas the revenue benefits will take far longer to filter through to the national balance sheet.
Will this require a period of Scottish austerity? If so, for how long?
If safety nets in the form of the assurances requested here are put in place before the independence referendum takes place, I, for one, would be more inclined to vote Yes, safe in the knowledge that when the final vote comes, I can make a decision based on facts, not rhetoric.
If Brexit has taught us anything, it is that such momentous decisions, which will have repercussions for decades, if not centuries, are far too important to be left to politicians, all of whom have shown they cannot be trusted with our futures.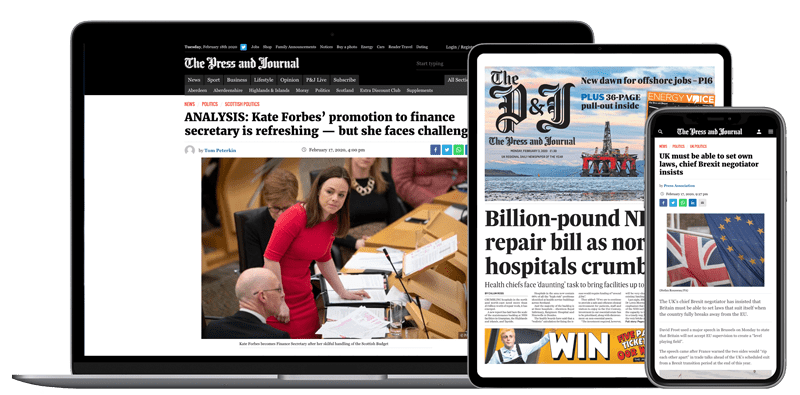 Help support quality local journalism … become a digital subscriber to The Press and Journal
For as little as £5.99 a month you can access all of our content, including Premium articles.
Subscribe