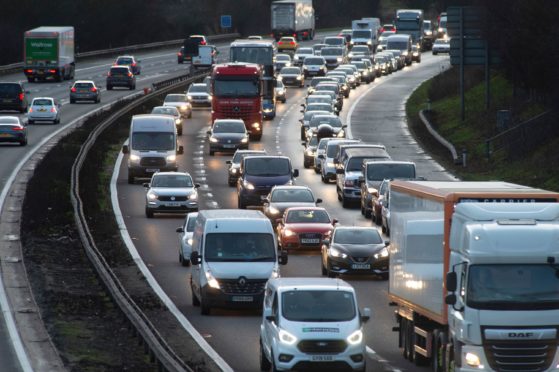 Two weeks into lockdown and increasingly the conversation is turning to when and how the current restrictions will be relaxed.
Government experts now appear to be in agreement that the peak of the epidemic will arrive in about a week's time, and the so-called exit strategy will take shape then. There is, however, a big difference between setting out a timetable for the easing of social distancing, the re-opening of businesses currently deemed non-essential, the phased opening of schools, pubs and restaurants and the return of domestic and international travel and then working out how these steps will work in practice.
Like the rest of the country, I have had plenty of time to ponder how things will pan out post-coronavirus, and no matter how hard I try to convince myself that things will be OK, I cannot, in truth, see anything but complete and utter chaos. The entire population is like a coiled spring, desperately waiting for a release date and the semblance of normal life.
When that moment comes, I fear we will see an outpouring of relief which will manifest itself in every man, woman and dog taking to the roads to try to make up for lost time. Britain's main roads and motorways will become car parks, unable to cope with the amount of traffic suddenly let loose. Beaches and beauty spots will be swamped and those people fortunate enough to find somewhere to stay will be paying through the nose as the laws of supply and demand push prices through the roof.
That assumes, of course, that those restaurants, caravan parks and guest houses mothballed for weeks are able to attract back the staff they had to lay off when the lockdown first bit.
If the domestic holiday market is challenging, international travel will be a nightmare. Almost all the country's airlines have grounded most of their fleet and suspended both scheduled and charter flights. When the airways finally reopen, it is a fair bet that the destinations those airlines have traditionally served will no longer be the places people want to go. Spain and Italy, the two countries hardest-hit by Covid-19, no longer seems as attractive as a holiday destination of choice.
Further afield, the United States appears to be on course for cataclysmic fatalities through President Trump's inertia and seems certain to be one of the last countries to emerge from the pandemic. Added to this, the desire to get away will ensure the cost of flights will be astronomical. It is hard to imagine Ryanair's Michael O'Leary eschewing the chance to recoup lost revenues in favour of the philanthropic approach.
Politically, the easing of restrictions will change the focus onto how we recover from the crippling economic effect of this outbreak. UK-wide, the Tories' ambitious manifesto on which it sealed December's landslide election victory (together with getting Brexit done, of course) was based on unprecedented levels of public borrowing. That borrowing has already happened and it seems inconceivable that the promised investment in infrastructure can go ahead without saddling the country with debts it will take generations to repay. Austerity Mark 2 will be coming to a town near you very shortly.
In Scotland, meanwhile, it will be interesting to see what effect the events of the last couple of months have on the independence debate. There are, of course, considerable numbers on both sides of the debate whose views will not change, but there is also a lot of people who are undecided. Will they take the view that the strength of the union and the collaboration of the four nations helped us get through this? Or will they decide that Scotland would have escaped the worst of the outbreak if it had full control of its own response to it? Fasten seat belts. It's going to be a bumpy ride.
---
The Labour Party has stepped back from the brink of the precipice by voting overwhelmingly for Sir Keir Starmer as its new leader. It did seem, at one stage, that the so-called continuity candidate, Rebecca Long-Bailey, might replace the hapless Jeremy Corbyn and blindly pursue the policies which saw the party suffer its worst election defeat for 35 years.
Thankfully, common sense broke out among the party faithful, who rejected the Corbyn-McDonnell-Long-Bailey insistence that its election manifesto was hugely popular. Popular with everyone except the voters, that is. In Keir Starmer, the party has chosen a man who stands the best chance of restoring unity to a party ripped apart by anti-semitism and its incomprehensible stance on Brexit.
After December's near-annihilation, the perceived wisdom was that it would take at least ten years for the party to be in a position to challenge for power. That might just prove to be overly-pessimistic if he can galvanise his own party and Boris Johnson, as some observers believe, turns out to be big on rhetoric but small on substance.
---
Derek Tucker is a former editor of the Press and Journal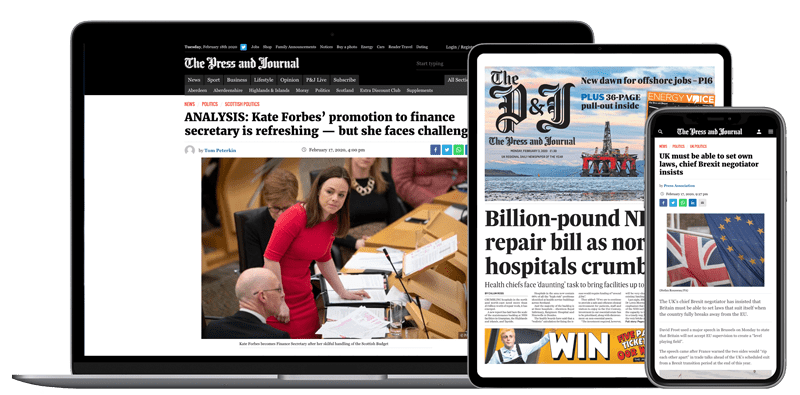 Help support quality local journalism … become a digital subscriber to The Press and Journal
For as little as £5.99 a month you can access all of our content, including Premium articles.
Subscribe