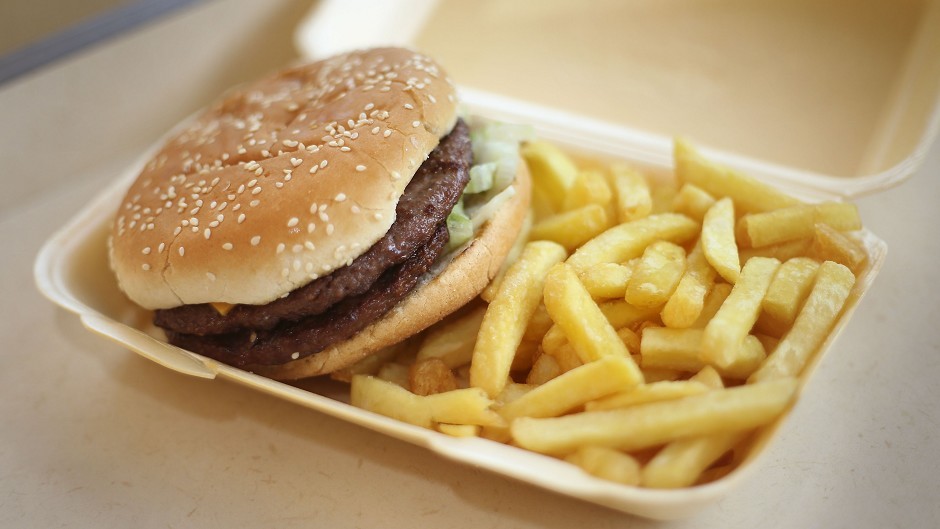 There are many momentous political events in the news at the moment and yet I find myself, once again, drawn back to domestic matters.
We may be in danger of crashing out of Europe, we may be facing increasing international instability, but in our home there is one subject which dominates discussion.
Our 12-year-old can hardly contain his excitement at the thought of being allowed, for the first time, to go out of school at lunchtime. The first term has passed and S1 pupils are now allowed out onto the streets alongside their older peers.
This is a peculiarly Scottish tradition. Children in England are not allowed out of school at lunchtime until the equivalent of S5.
Generation after generation of English children who have tried to sneak out have been scolded with the phrase, 'We are in loco parentis'. You don't need to have studied Latin to work out that it means the school has the legal responsibility of a parent. It is not unreasonable to expect that a school should know where your child is and what they are up to.
Scottish schools certainly do not know what children are up to at lunchtimes. Within days of S1's gaining their freedom there was a spate of 'Ding Dong Dash' in our local town, a game which involves children ringing the doorbells of hapless local residents and running away before they answer.
But what concerns me is not the childish games, or the young couples I disturb while walking the dog, but the appalling health impact of this tradition.
We have a market economy and the local market has certainly responded to demand. Twelve year olds have pounds in their pocket and no desire for a balanced diet.
Long queues form at the chippy and the Post Office. Now, for most of us the Post Office might not be the first café which springs to mind for a lunchtime meal, but it sells an abundance of sweets and fizzy drinks and I am informed that you can buy energy drinks there whereas the Co-Op won't sell them to you until you are 16.
When I lived in Glasgow this market economy was even more evident. 'Pizza Crunch and chips for £1.80 in school uniform,' declared one sign in the window of a chip shop.
For those unfamiliar with Glaswegian culinary delights, a 'Pizza Crunch' is a deep fried battered pizza. They had done their market research too: £1.80 is the exact cost of a school meal.
Whilst the news headlines might be dominated by issues such as fixed odds betting machines, we ignore the fixed odds we are betting on when it comes to the future of our children. There is now ample evidence about the role of a poor diet on long term health.
A diet which is high in fat and sugar leads to cancer (yes, cancer), diabetes and cardiovascular disease. Will four to six years of sugary meals every weekday have an impact on the future health of our kids? You bet.
Given the choice between four doughnuts or a reasonably balanced meal, most 12 year olds will choose the doughnuts every time. At home I do not give my son free rein to choose whatever food he wants for lunch. He's encouraged to eat a balanced meal which may include fat and sugar but doesn't consist entirely of it. I don't give my son cash so he can't go out and buy four doughnuts for his lunch, but you can be sure that one of his friends will buy them and give him one anyway. Given the choice, neither would I allow him to roam around town unsupervised. I know that he is not mature enough and would think Ding Dong Dash is a great idea.
Whenever I have asked about 'in loco parentis,' I have never received a satisfactory answer. I am met with surprise at the idea that children should be kept in school.
I have been told children are allowed out to give teachers non-teaching time, and that school dinner halls wouldn't cope with demand. I have been told that local shops rely on the trade. Yet studies have shown that, when children stay at school they eat better, are safer and establish better relationships between their peers and their teachers. English schools seem to cope OK.
The practice of allowing children out at lunchtimes may have begun decades ago but never has high-sugar food been so cheap and so plentiful. So our schools turn a blind eye to their duties to keep our children safe, and we turn a blind eye to the long-term damage this will cause when they reach adulthood.
Life expectancy is falling for the first time, and obesity is likely to be the cause. The number of children at risk of being overweight or obese is at a record high. Meanwhile, all the secondary schoolchildren return to school for afternoon lessons, high on sugar and low on concentration.
---
Eleanor Bradford is a former BBC Scotland health correspondent and now works for a communications agency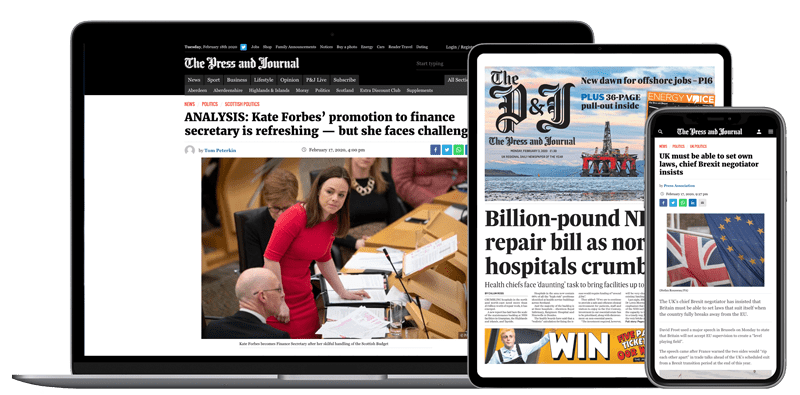 Help support quality local journalism … become a digital subscriber to The Press and Journal
For as little as £5.99 a month you can access all of our content, including Premium articles.
Subscribe