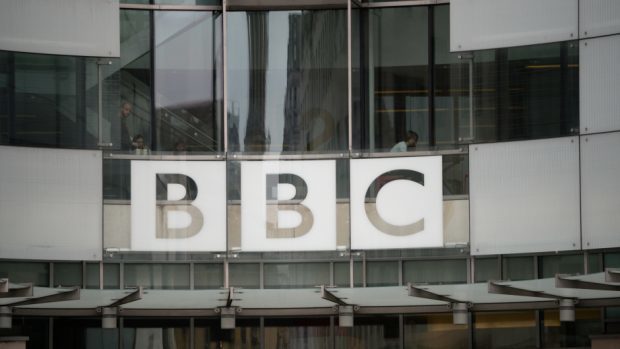 This weekend BBC Scotland launches its new digital channel.
The idea has been tried before, without success, so will this latest attempt be any more successful?
Alongside Scottish documentaries, comedy and drama, the new channel will have a kilted version of Question Time and a nightly news programme.  It is the BBC's solution to the long running row over a 'Scottish Six'.
The saga goes something like this:  news bulletins are currently split in two, with the first section coming from London and the second produced locally. This one-size-fits-all approach has always caused problems.
The argument was always that this annoying duplication could be avoided if Scotland took control of an entire hour of news, broadcast north of the border.  There was the additional problem that the Six O'Clock news has its favourite team of reporters who are sometimes 'parachuted in' from London to cover Scottish issues – leading to occasional on-air clangers.  I remember explaining to one correspondent that it wasn't the 'Forth of Frith' but the 'Firth of Forth'.  (The reporter was flown off to the next assignment in another unfamiliar part of the UK later that night.)
The argument in favour of a 'Scottish Six' gathered momentum during the referendum debate when the BBC, and especially London-based journalists, were accused of bias against independence.
There is an equally pressing problem facing the BBC which has had far less attention than the issue of bias: young people are not watching the news.  The BBC is under pressure because younger audiences are being charged for programmes they aren't watching.  So the new Scottish channel says it will shun the 'usual political commentators' and let the public 'speak their minds' on 'news, events and gossip'.   Gossip?  Spot the play for a younger audience.
It's not the first time BBC Scotland has tried to attract new viewers to its bulletins.
BBC Choice was a digital news channel launched in 1998 and closed in 2003.  Then there was the Scottish version of Newsnight (quickly nicknamed 'Newsnicht' and just as quickly derided by Jeremy Paxman).  It was launched in 1999 and aired for the last time in 2014.  That was followed by 'Scotland 2014', which reached an audience of only 30,000 –  less than a tenth of the audience for Reporting Scotland
Audience behaviour was very different when these channels and programmes were launched.  In those days we still turned to the main TV channels for our news and information….yet still nobody watched.  Now we are all moving online: we are choosing on-demand streaming services like Netflix, and we are abandoning TV sets altogether and receiving news on our mobile phones.
Is BBC Scotland's new channel ten years too late?  With many household having over 300 channels to choose from already, will viewers even know that this new channel has arrived, or how to find it? Will they bother to seek out this channel at 9pm to watch the Scottish news? Probably not, is the answer but the BBC knows this.
Chasing ratings misses the point.  The task for the dozens of new staff will be to produce reports and interviews that are shared and talked about on social media channels by a younger audience.
Over Christmas, a documentary about the 80's pop band Bros was broadcast on BBC4.  Less than 250,000 people tuned in when it was first aired on December 23rd, compared to a typical peak-time audience of around 5 million for the main TV channels.  But word about the bizarre fly-one-the-wall programme soon spread on social media.  Celebrities like Al Murray and Danny Baker recommended it to their followers, making it one of the most talked-about documentaries of the year.  It is now scheduled for broadcast on BBC Two, guaranteeing an audience of millions.
We desperately need some fresh ideas on how to engage younger audiences, but coming up with inventive and creative ways to explain politics and current affairs has never been easy. Gary Tank Commander's political interviews during the 2016 Scottish election were a hit on TV and social media, but comedy isn't always appropriate. Newsnight has been trying to address low ratings after its own editor described interviews as 'boring snoring'.
Last time I tuned in, Kirsty Wark was flying off the studio set dressed as Mary Poppins.  It didn't really do it for me and neither did it create a social media storm.  Buzzfeed – which successfully engaged younger audiences for a while, has shed half its UK journalists to curb losses of £2 million.
I hope the creativity of the new team shines through and shakes up the format of traditional news programmes. Show us an alternative to the political mudslinging and depressing reports outside High Court. Show us the stories of the sportspeople who matter, not just male footballers.
I wish you all the best, because the BBC is still figuring out how it can afford a £650 million funding gap when it loses government funding for licence fees for the over-75s.
£30 million can be taken away very easily, and then we'd all be the losers.
---
Eleanor Bradford is a former BBC Scotland health correspondent and now works for a communications agency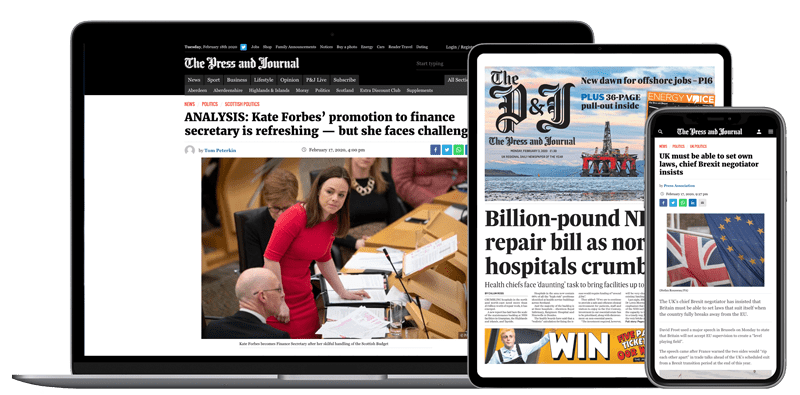 Help support quality local journalism … become a digital subscriber to The Press and Journal
For as little as £5.99 a month you can access all of our content, including Premium articles.
Subscribe